Vietnamese summer rolls with Peanut Dip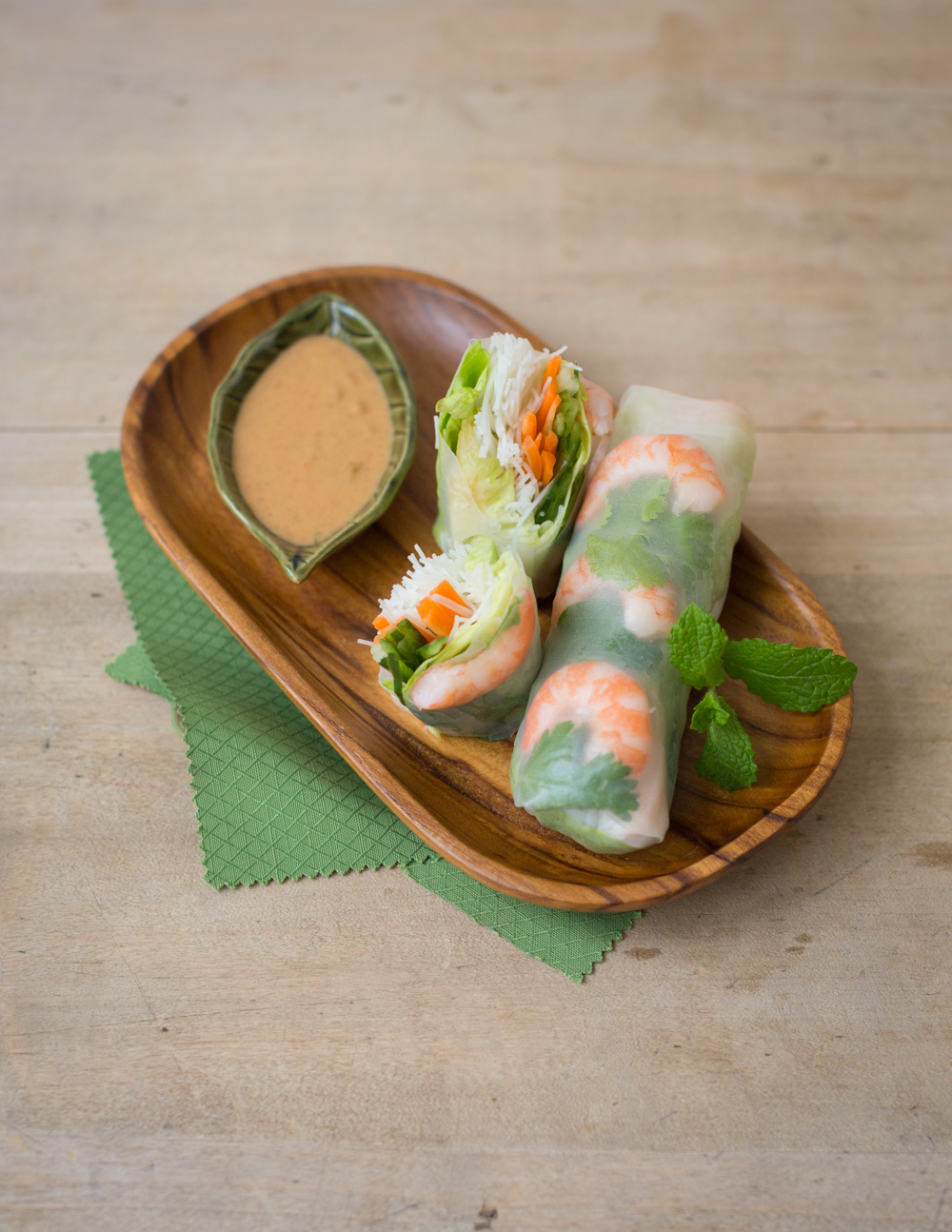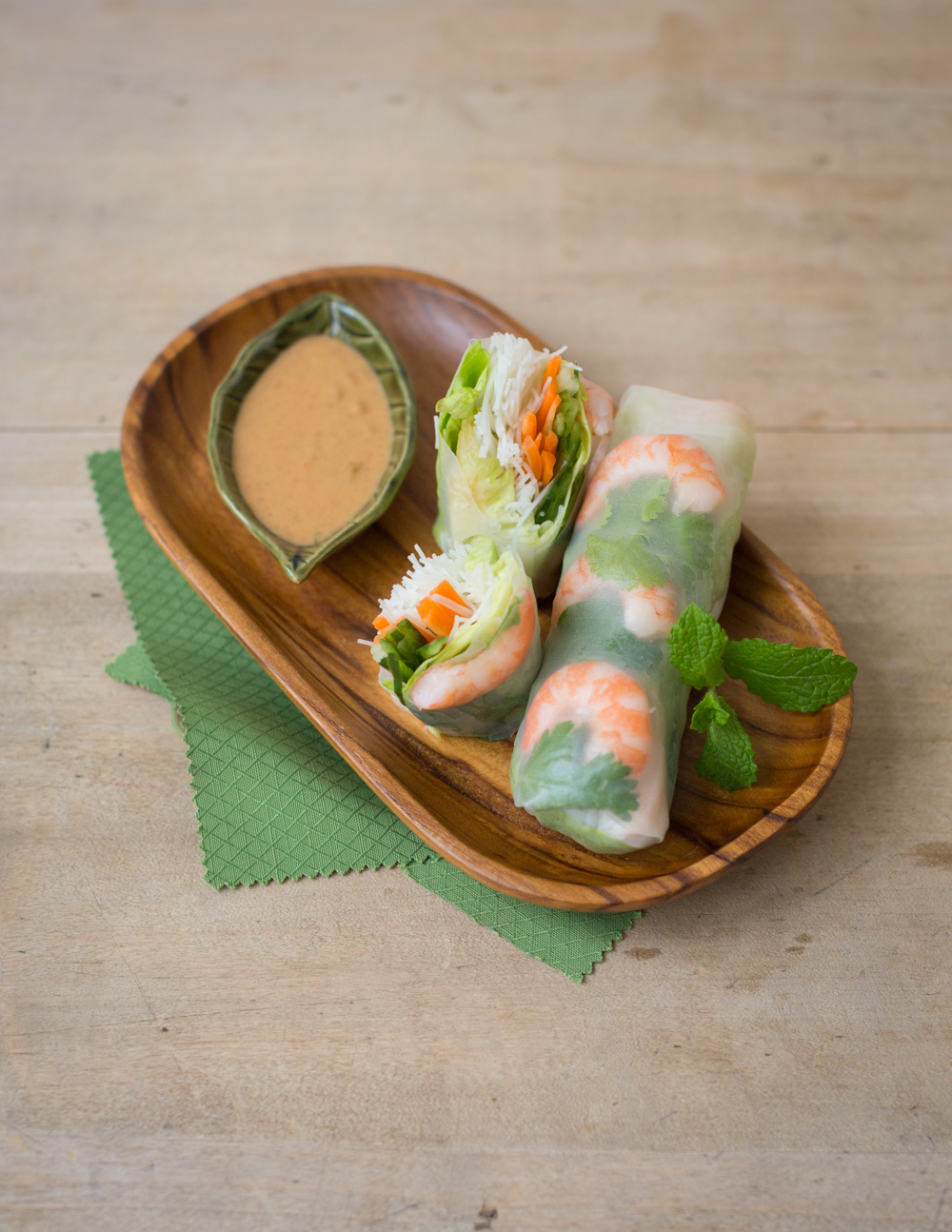 About
This
Dish
Vietnamese summer rolls with Peanut Dip
Summer rolls are a fantastic way to jazz up your salad routine! They're basically fresh spring rolls filled with any salads you want. The rice paper wrappers are dipped in water in order to make them malleable, then you add anything you like into them and serve them with nuoc cham, a Vietnamese dipping sauce – or in this case: with a peanut butter sauce! Big yum!
This recipe was created as part of my "Recipes for Staying Home" show, to flatten the curve during the 2020 Covid-19 outbreak. The concept is to inspire people to cook comfort dishes at home – I show basic recipes that can be adapted with all kinds of other ingredients. You can watch the episode here.
This is a recipe from my cookbook 'Flavours of Home'.
May 6, 2020