Pork Satay Skewers with Cucumber Salad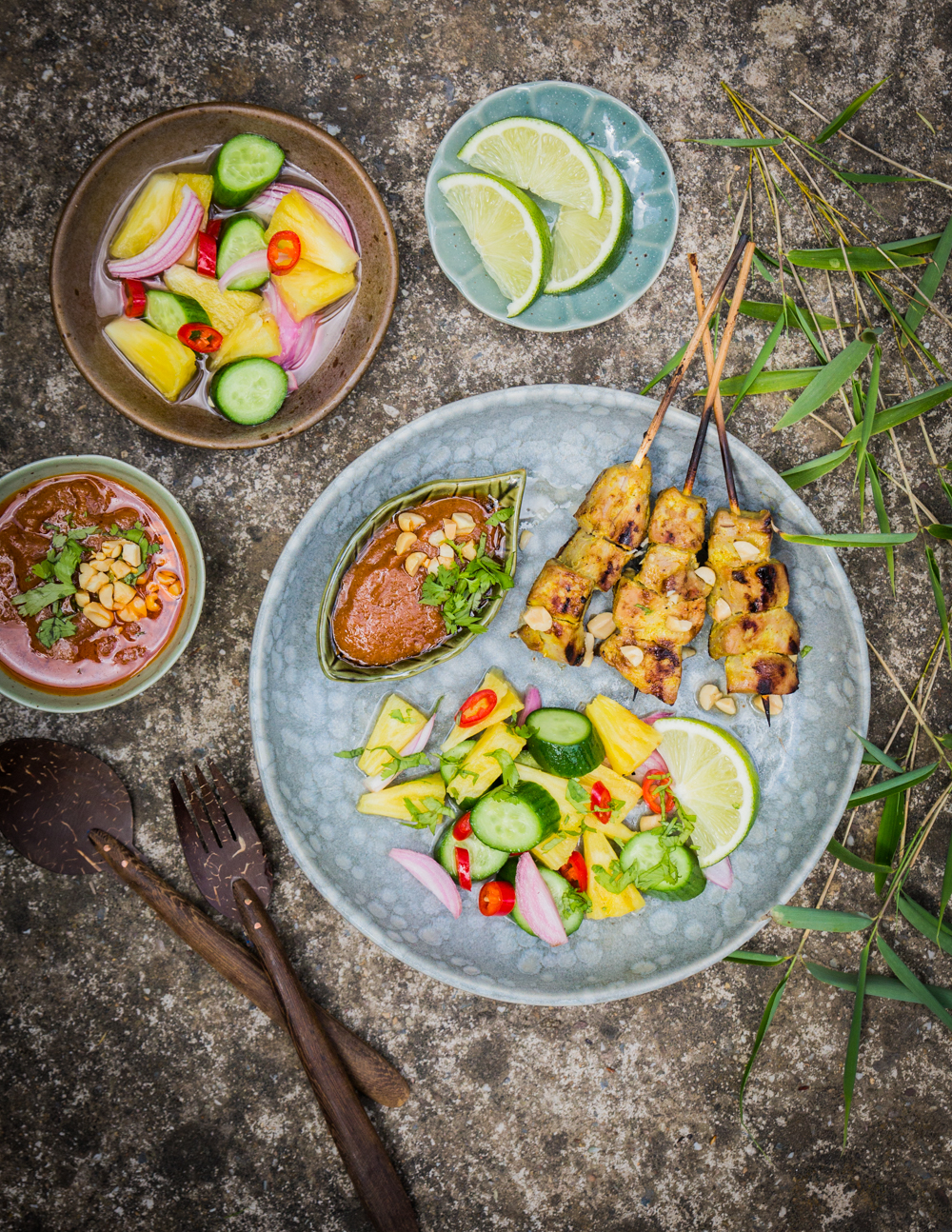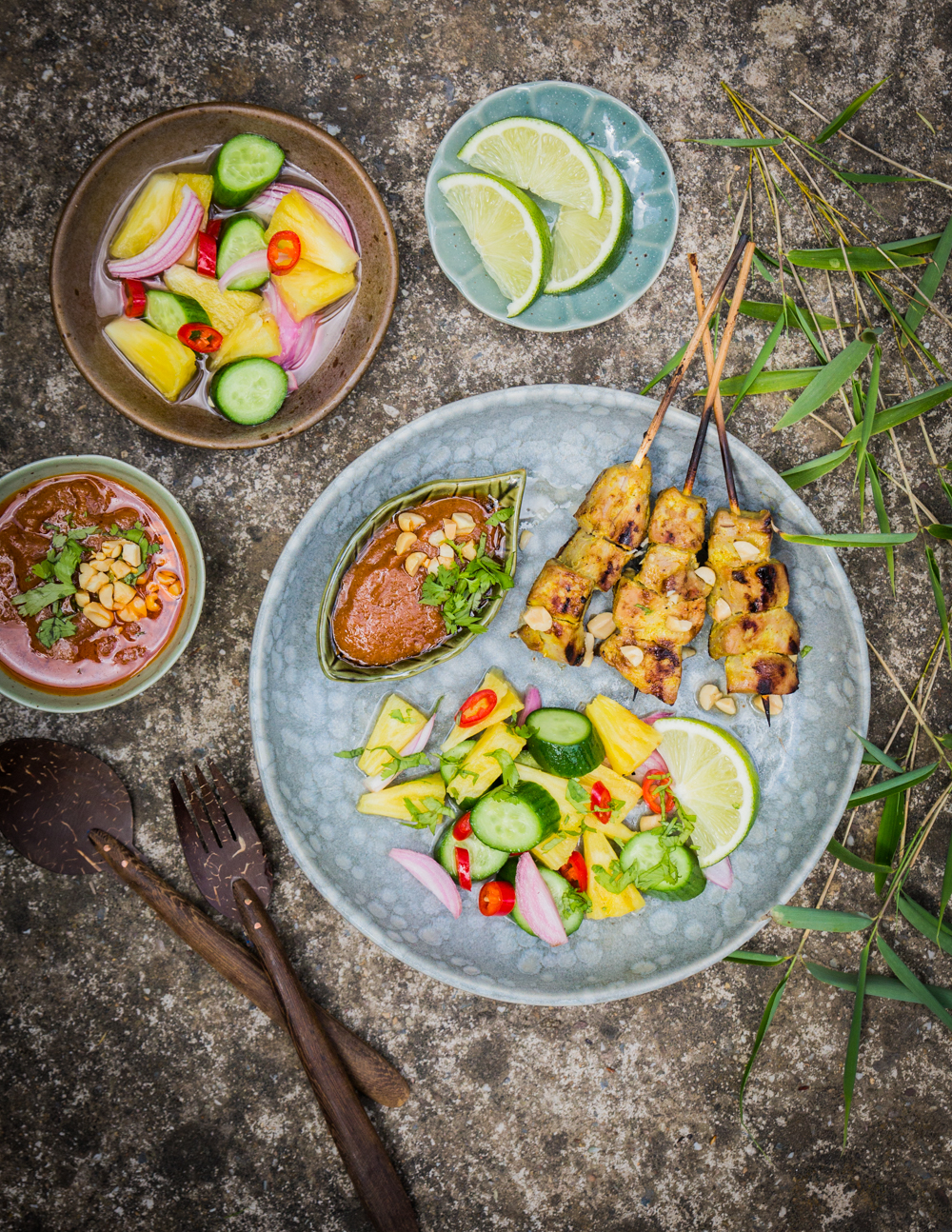 About
This
Dish
Pork Satay Skewers with Cucumber Salad
I absolutely love satay! On my many trips to Bangkok, I've often eaten satay skewers at streetfood stalls, usually served in a series of plastic bags (not very sustainable): one with the skewers, one with the peanut sauce and one with a refreshing cucumber salad, swimming in a pool of sweet and spicy dressing.
In Luxembourg you usually find chicken satay on restaurant menus – but in Thailand, the skewers are more often made with pork. For this recipe I'm using pork fillet, which only needs a few minutes on the barbecue and makes for the most succulent skewers.
Try this recipe for a taste of Thailand in your garden!
June 10, 2022