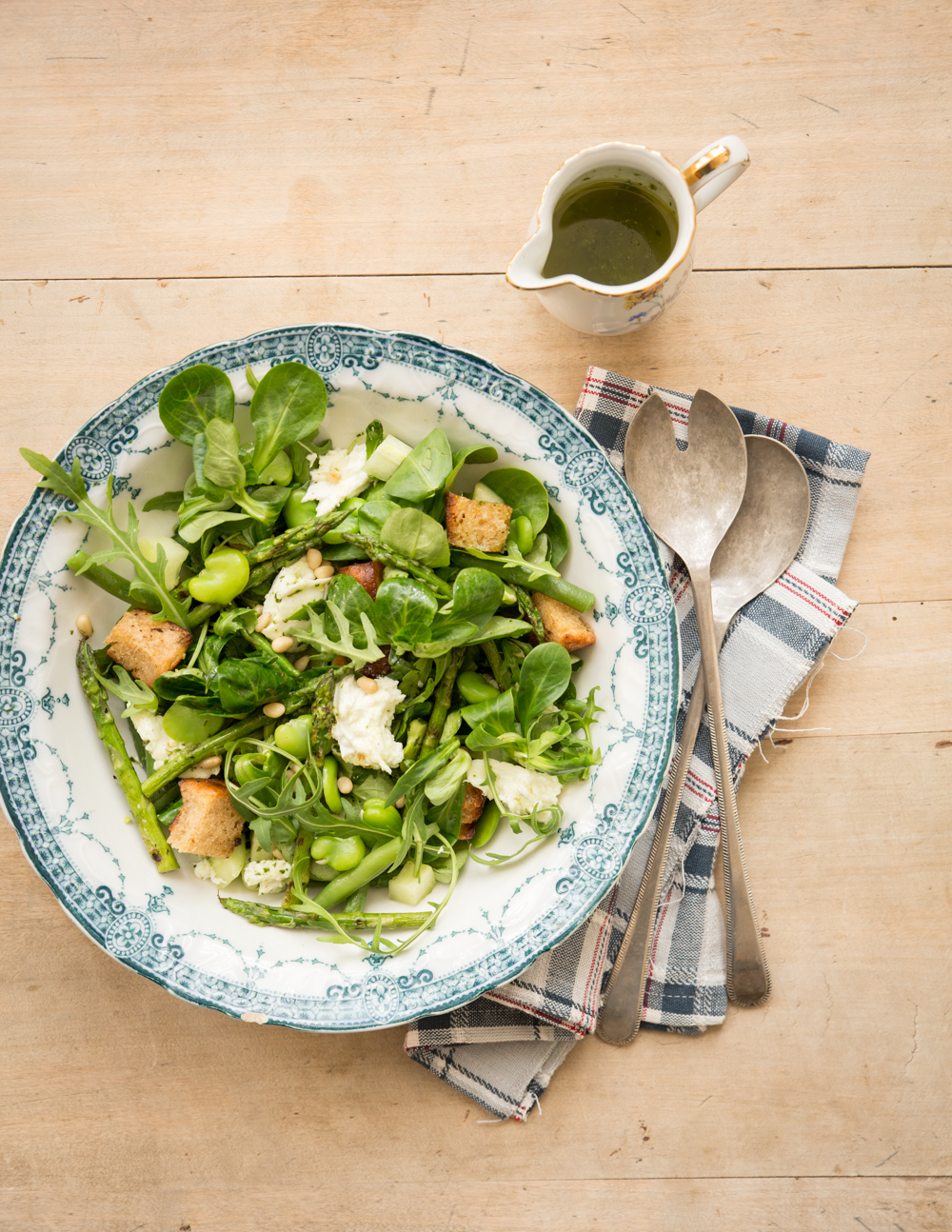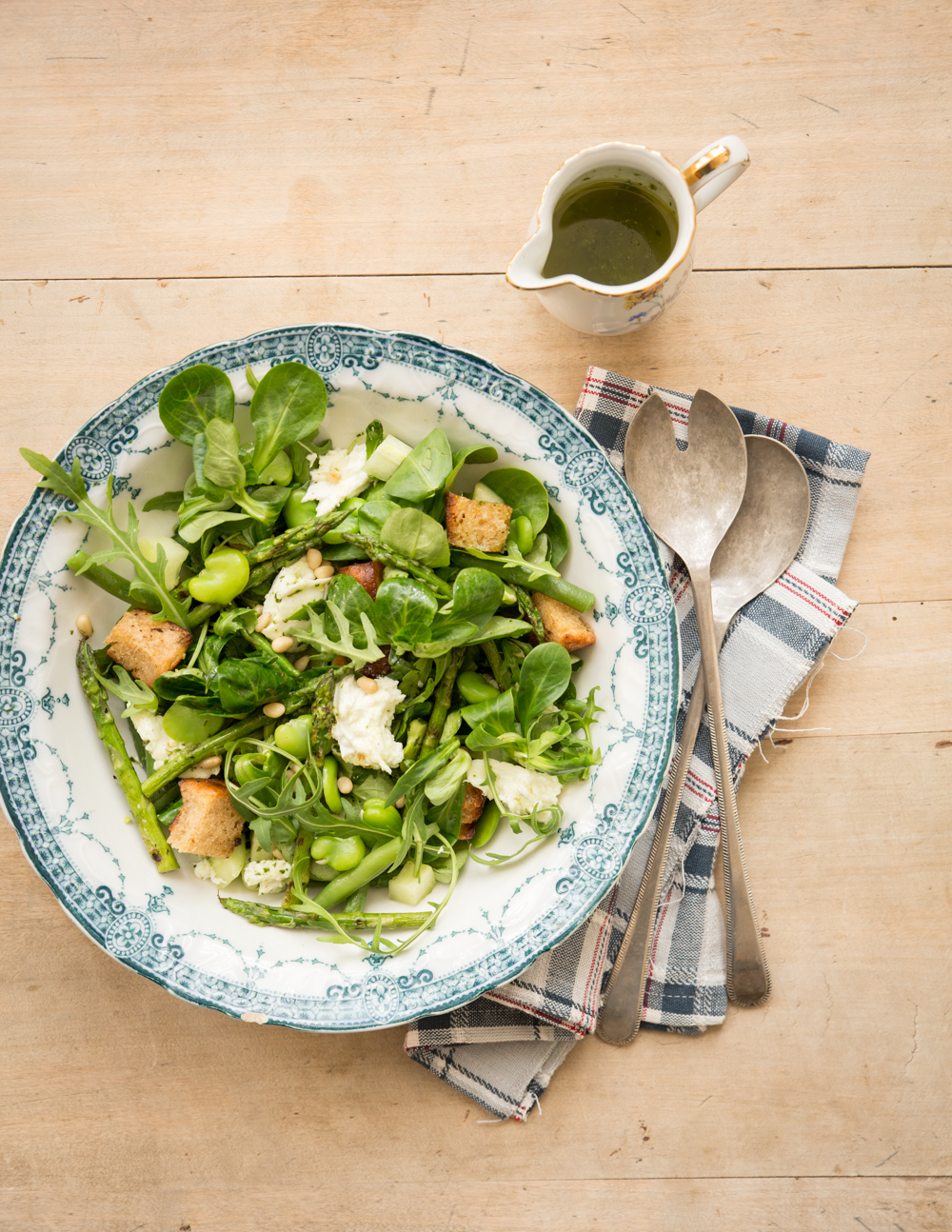 About
This
Dish
Springtime Salad
Springtime is in full bloom, so I'm starting to feel like lighter comfort food. A fresh green salad is just the right dish for a springtime lunch! Grilled asparagus bestow this salad with a smoky dimension, while broad beans add sweetness and French beans some texture. All dressed with a herby dressing and specked with creamy mozzarella chunks and crispy bread croutons. This is what sunny springtime days call out for!
This recipe was created as part of my "Recipes for Staying Home" show, to flatten the curve during the 2020 Covid-19 outbreak. The concept is to inspire people to cook comfort dishes at home – I show basic recipes that can be adapted with all kinds of other ingredients. You can watch the episode here.
This is a recipe from my cookbook 'Flavours of Home'.
April 18, 2020