Vietnamese Beef Noodle Bowl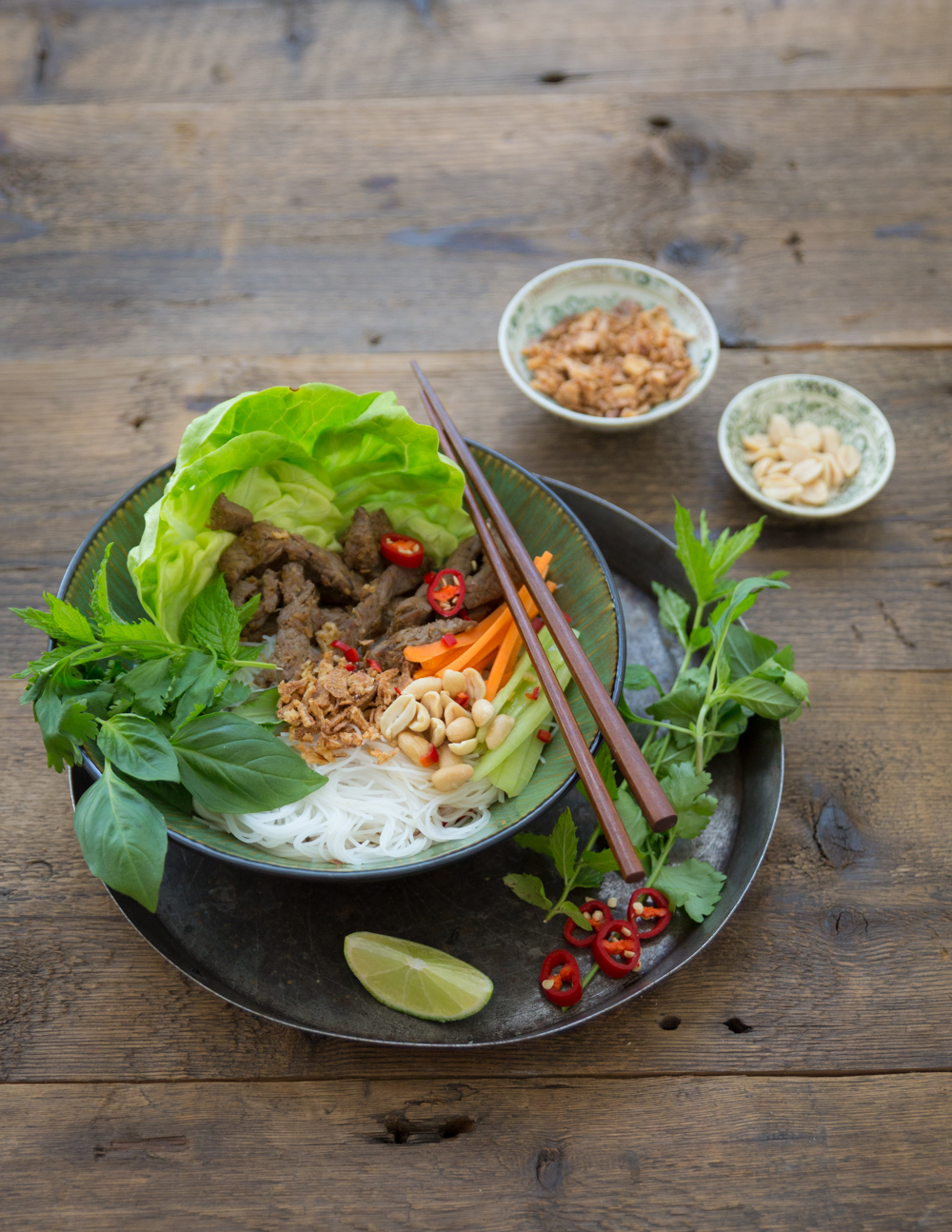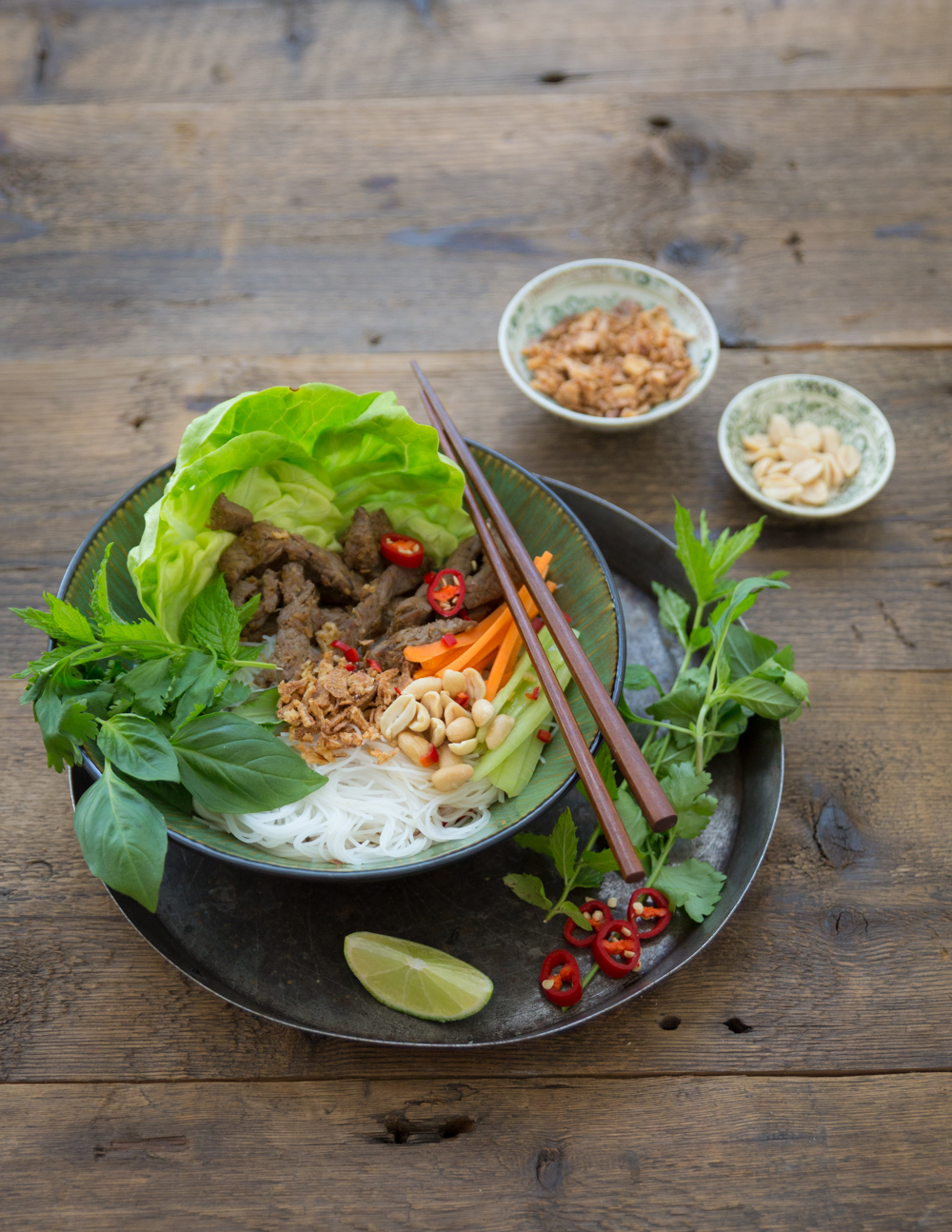 About
This
Dish
Vietnamese Beef Noodle Bowl
A few years ago I was lucky enough to do a trip through Vietnam for 3 weeks. I travelled from Hanoi all the way down to Saigon and Phu Quoc island, and tasted the country's diverse cuisine – from steaming Pho noodle soups and crispy Ban Mì baguette sandwiches to fresh and zingy salads and spring rolls. One thing that Vietnamese cuisine certainly offers is freshness! All the dishes are usually topped with heaps of fresh herbs and accompanied by lime wedges.
One of my favourite Vietnamese dishes is a bùn: a lukewarm rice noodle bowl with lots of vegetables and herbs, topped with either grilled meats or crispy deep-fried spring rolls.
Today I'm preparing a bùn with lemongrass beef. The beef is marinated in fish sauce and lemongrass and then briefly stir-fried. It's served on vermicelli noodles with lots of herbs (if you can get your hands on Thai basil – do!). It might look like a lot of prep, but it's all manageable and actually very straightforward. And a super yummy result!
You can watch me prepare the bowl here. This is a recipe from my cookbook 'Flavours of Home'.
This recipe was created as part of my "Staycation" show, inspiring people with recipes from my travels that they can recreate at home – to get us all to travel in our minds despite being stuck at home this summer…
July 16, 2020