Judd mat Gaardebounen Quiche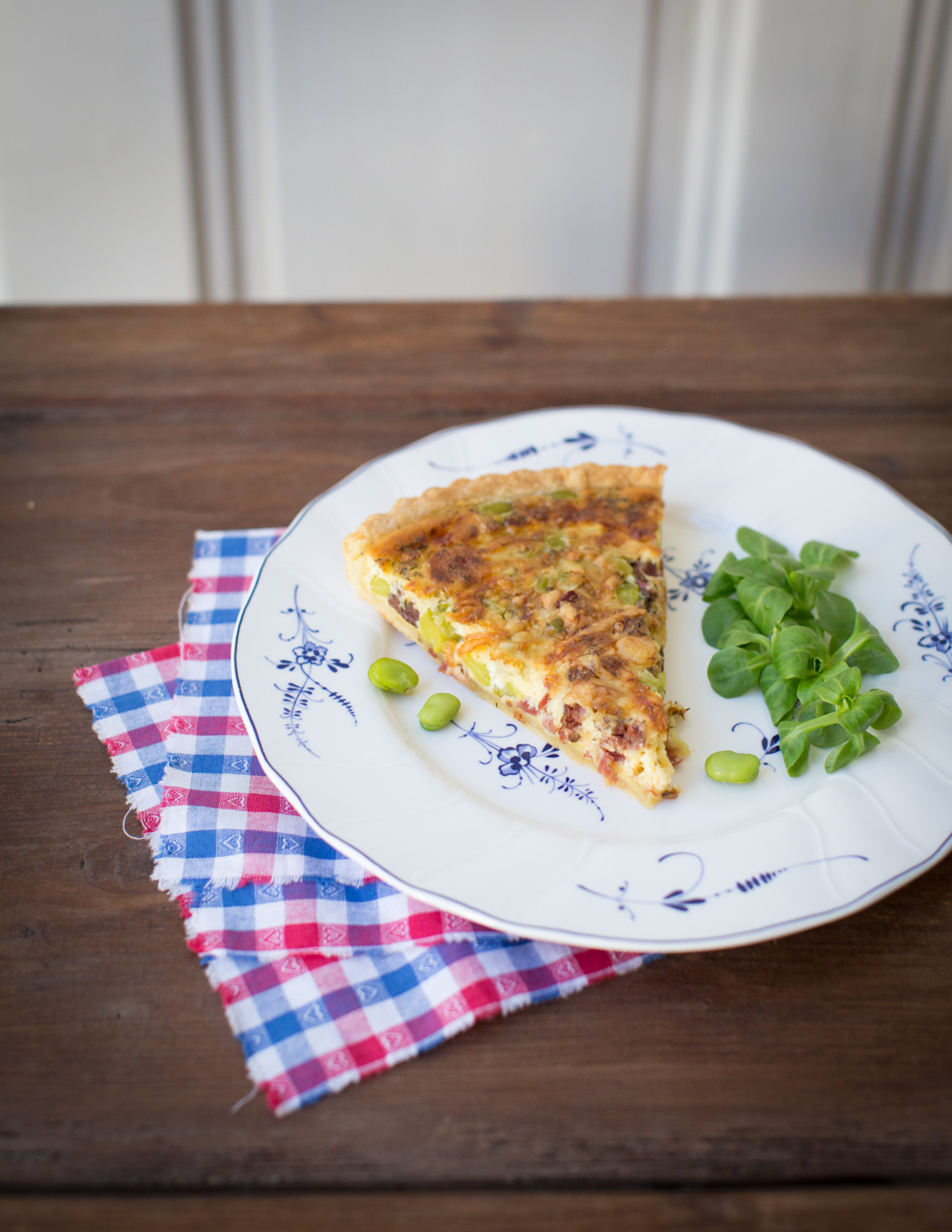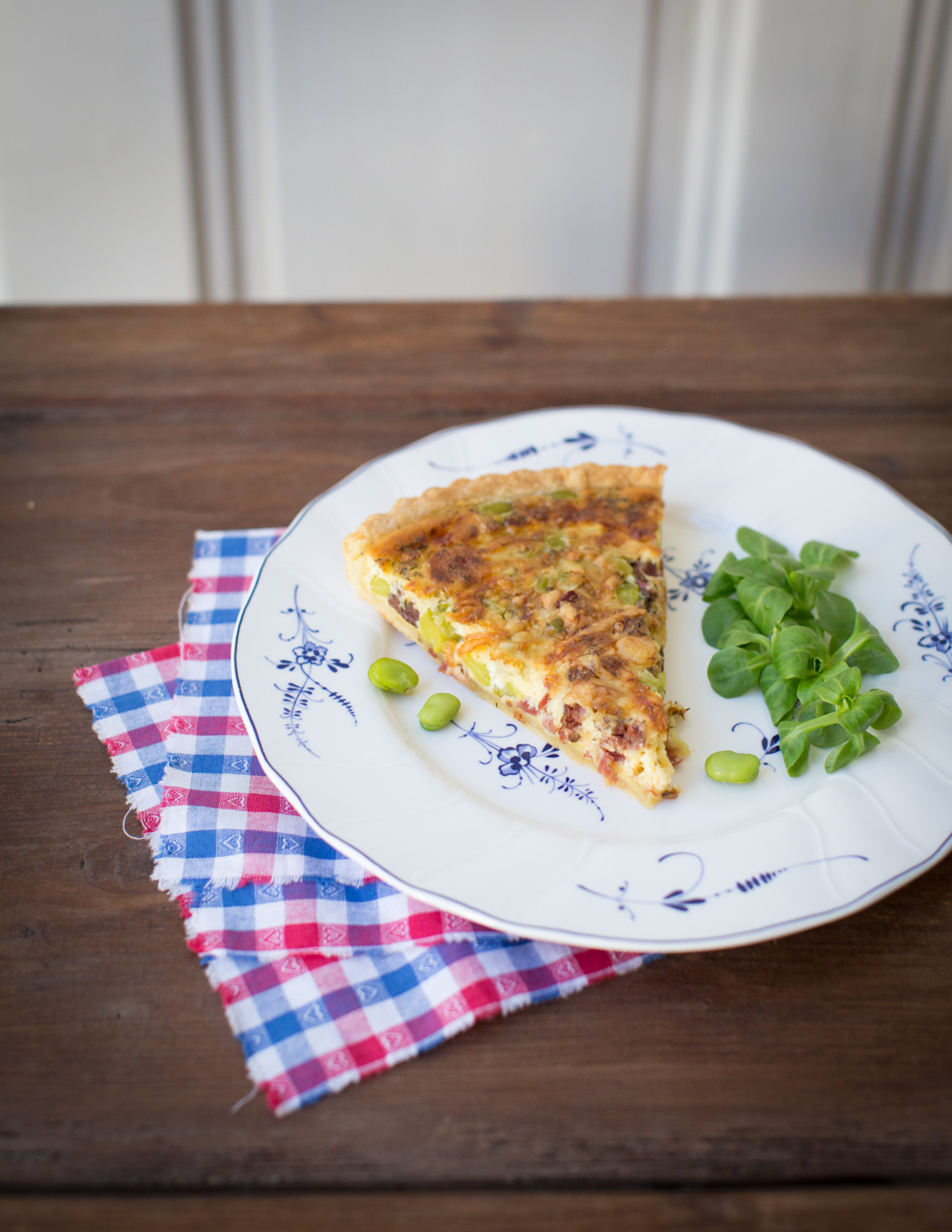 About
This
Dish
Judd mat Gaardebounen Quiche
Ah, Judd mat Gaardebounen, such an iconic Luxembourgish dish. A hearty meal of smoked pork collar with broad beans in a creamy sauce. I've played with the flavours of this dish in many recipes already (like in this Flammkuchen or my cannelloni), and this time I've decided to throw it all into a quiche. The smokey meat works really well in combination with a creamy custard, flavoured with Bounekräitchen (summer savory). If you don't have Bounekräitchen at home, you could use a mix of oregano and thyme, it comes close to the taste.
This recipe was created as part of my "Recipes for Staying Home" show, to flatten the curve during the 2020 Covid-19 outbreak. The concept is to inspire people to cook comfort dishes at home – I show basic recipes that can be adapted with all kinds of other ingredients. You can watch the episode here.
This is a recipe from my cookbook 'Flavours of Home'.
March 26, 2020