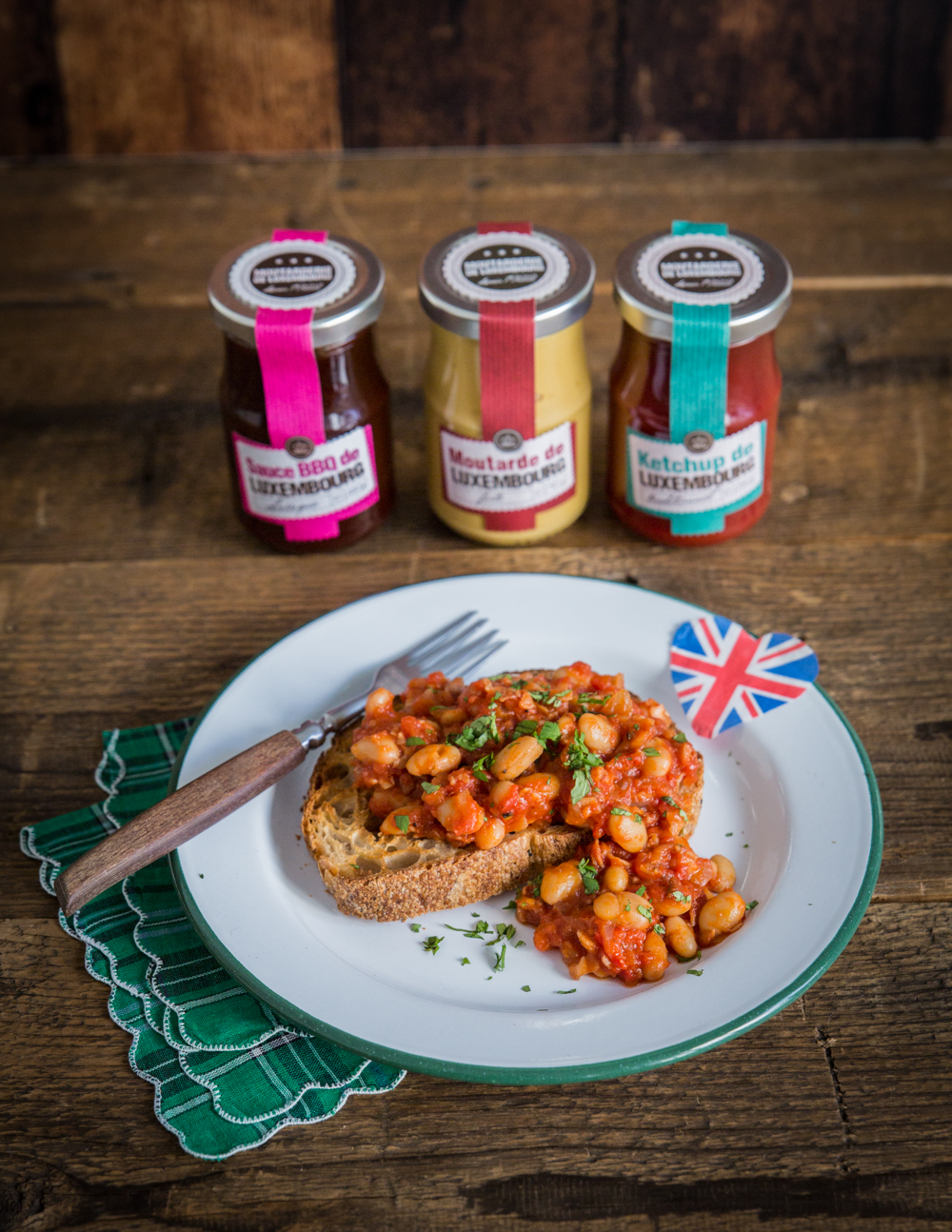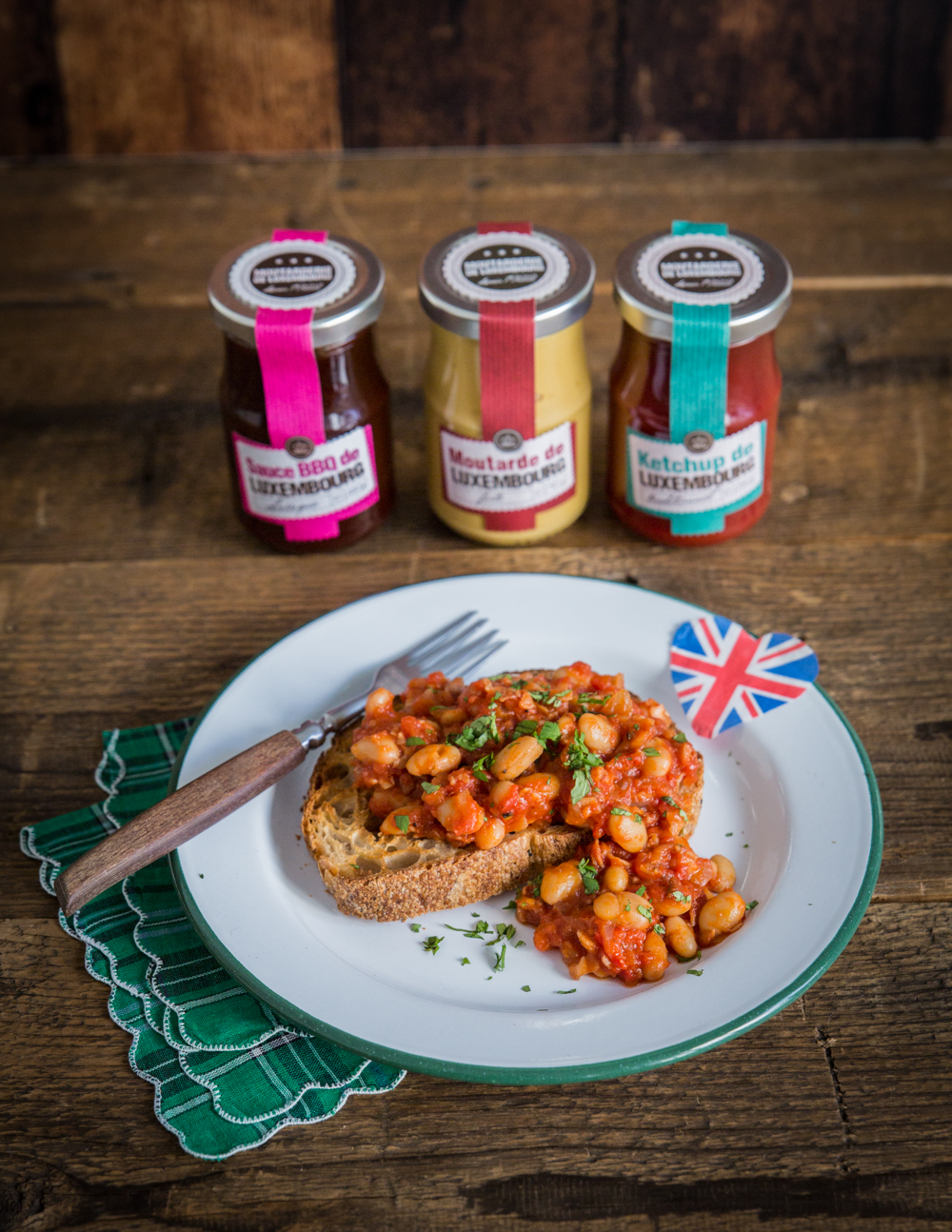 About
This
Dish
Baked Beans on Toast
I have fond memories of eating beans on toast when I lived in the UK. While I wouldn't have them so much for breakfast, I'd rather order them as part of a "Full English" (for brunch) or in a "Fry Up". Yet I often hear people say how horrible they find baked beans. I think the problem is that people always think of the tinned beans, in their sweet tomato sauce. I prefer to make mine more bold: with bacon, onions and condiments inside. They're so much better than the store-bought variety!
⁠
For this recipe I'm adding a Luxembourgish twist by using ketchup, BBQ sauce and mustard from Moutarderie de Luxembourg.
Just try it and I promise: you won't buy those canned beans in tomato sauce in the shops anymore!
Find the recipe here in Luxembourgish.
November 7, 2023