Mini Quiches with Faisselle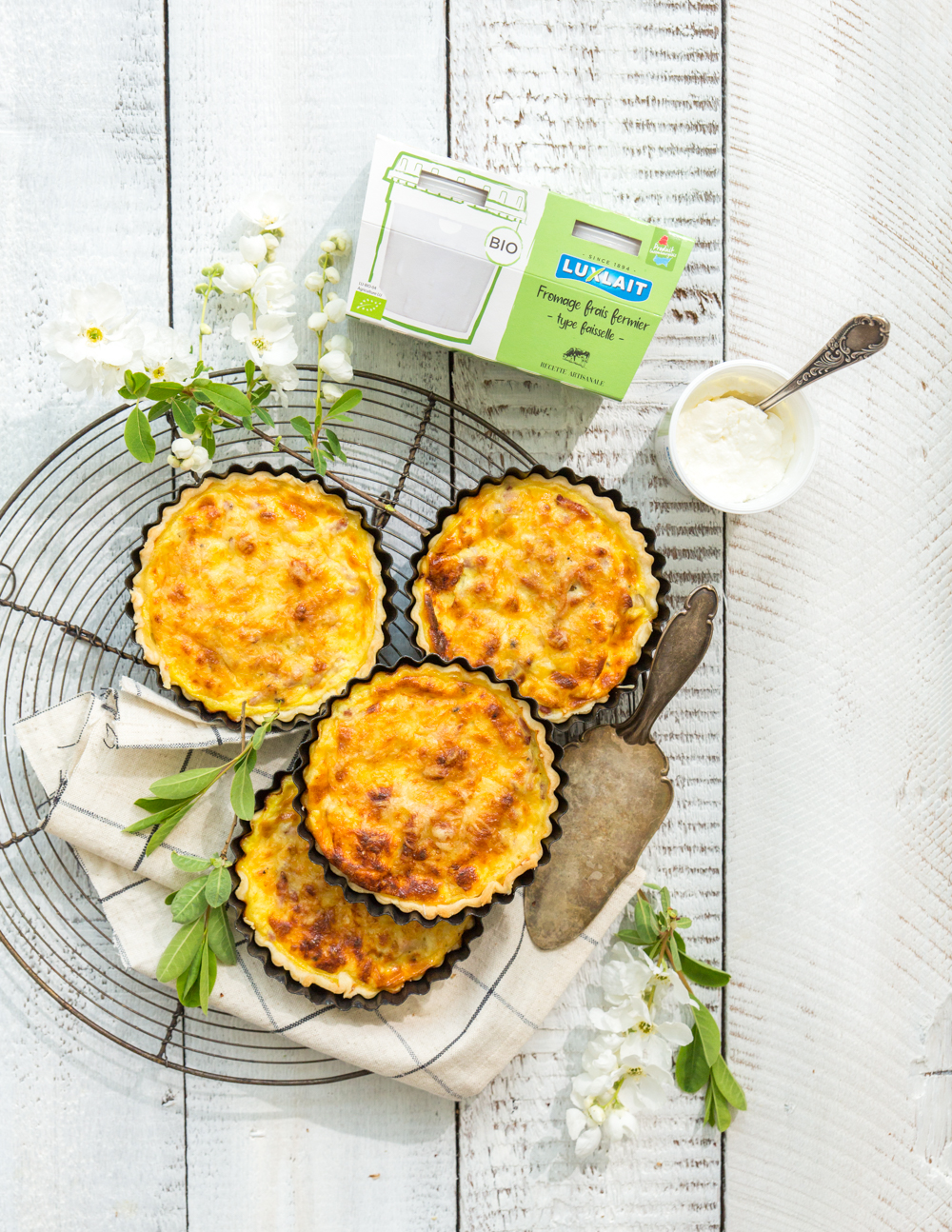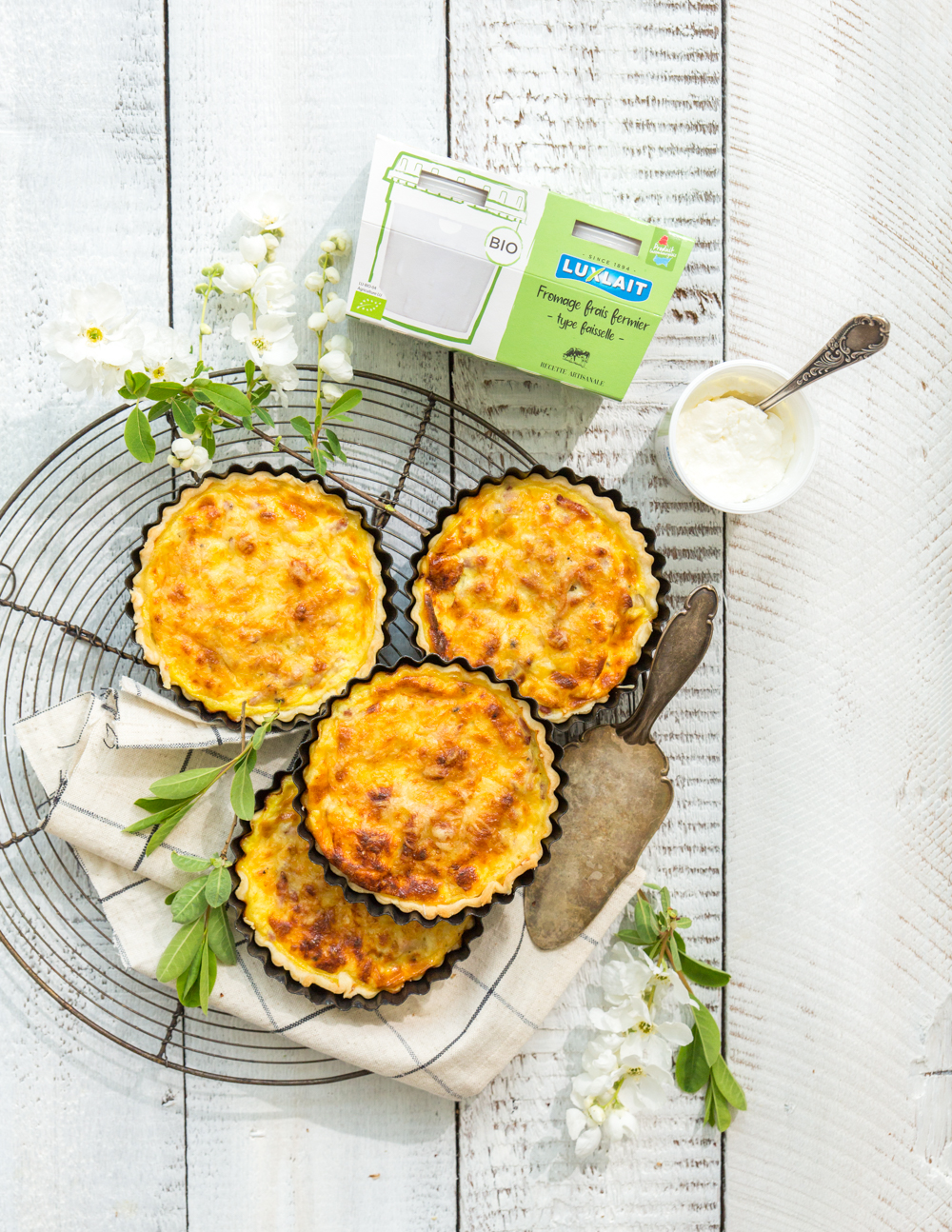 About
This
Dish
Mini Quiches with Faisselle
Quiche is an absolute staple in my house – I regularly make some and I have many recipes here in my archive. For this recipe I'm making a classic Quiche Lorraine, with a less classic faisselle custard.
Usually I fill the quiches with a classic egg and cream custard, but when Luxlait lauched their new faisselle, I realized you can swap the cream for this product! Faisselle is a strained fresh cheese, and it makes for a lighter, more fluffy custard in the quiche. You should definitely try it!
I've created this recipe for Luxlait, as part of our brand collaboration. You can find the recipe here in Luxembourgish.
June 6, 2022