Roasted Cauliflower and Grape Salad
About
This
Dish
Roasted Cauliflower and Grape Salad
I love how the concept of salads has evolved over the past years. I mean, back in the days, for me a salad would be green leaves drizzled with vinaigrette, grated carrots with a lemon dressing or tomato mozzarella with olive oil, balsamic vinegar and basil leaves. That was my salad repertoire as a student.
But then something magical happened. Ottolenghi. I remember the first time I walked past the Ottolenghi storefront in Islington – the most beautiful, colourful salads stacked on platters of various sizes and textures, each fighting for your attention, one more mouthwatering than the other. Pure fascination!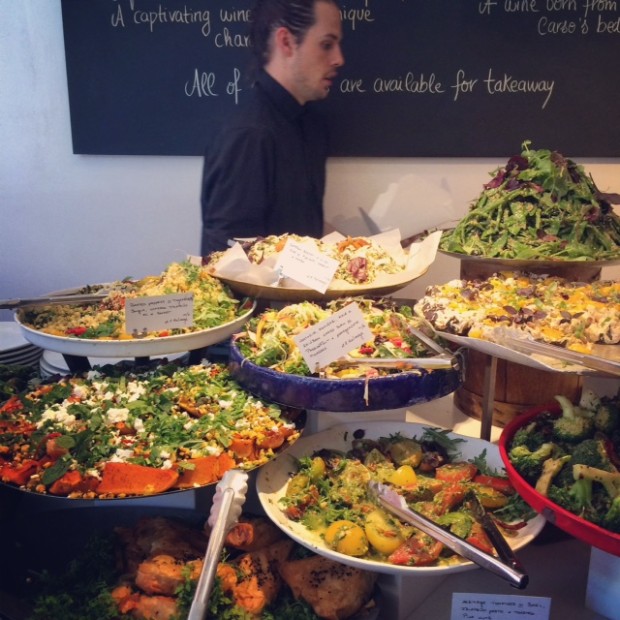 Through Ottolenghi I discovered the joy of creating innovative salads. Suddenly, all kinds of flavours could be thrown together to form a crescendo of a salad. Roast some aubergines, smother them in a yoghurt tahini dressing, add preserved lemon, roasted pistachios and fennel seeds, then sprinkle with fresh mint and coriander. Chop up some beetroot, add curry seeds and toasted curry leaves, drizzle with olive oil, lemon juice and dust with roasted cumin and fennel seeds. I just made these two up as I was typing, just like that – in Ottolenghi world, anything goes!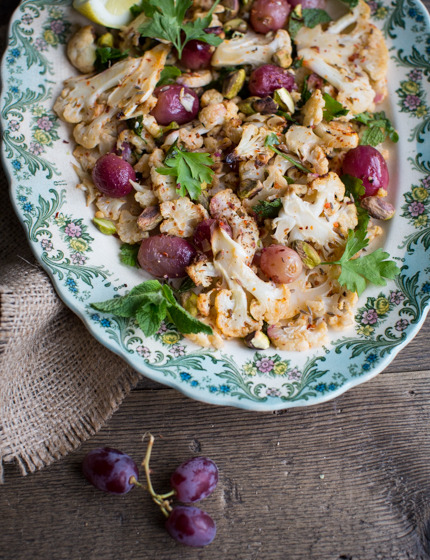 So, this salad is an cauliflower and grape salad that I came up with the other day when I was in 'Ottolenghi-thinking-mode'. It's a real celebration of autumnal flavours and perfect for late September, when the grape harvest is in full swing. You basically roast some sliced cauliflower with fragrant cumin seeds and add grapes halfway through. I love how the grapes change their texture when baked – they become quite soft and they add a bit of juicy tang to this roasted salad. Finished off with pistachios, fresh mint and parsley – this salad is super simple and will go really well with roast pork belly or lamb.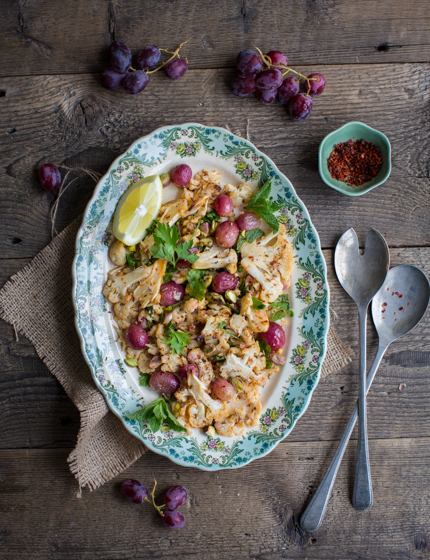 Save
September 21, 2015