My Food Photography Workshop at The Hive in Berlin
Read
This
Article
My Food Photography Workshop at The Hive in Berlin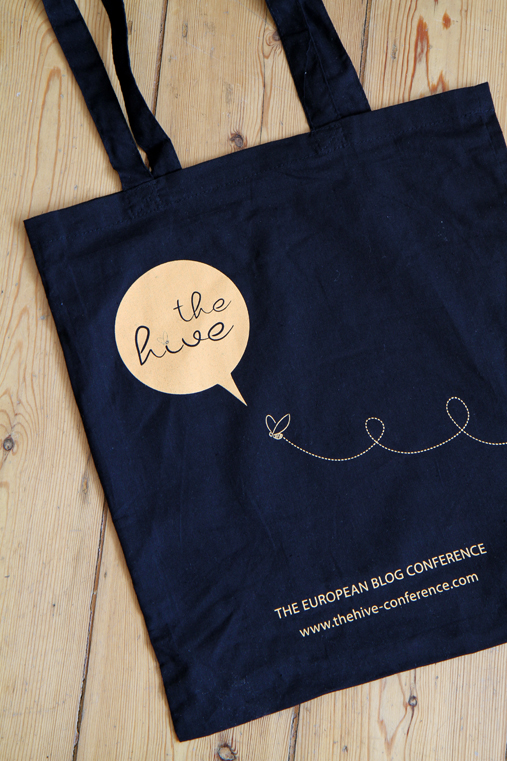 So last week I had the amazing opportunity to go to Berlin (my favourite city in the world) and be involved in The Hive – the European Blogging conference par excellence. I was invited to lead a food photography workshop and teach other bloggers a few tricks of the trade.
Quite a daunting task if you ask me, especially since I'm self-taught and most of my photo results are kinda accidental rather than totally crafted. I even admitted that I sometime take up to 100 shots of one dish to be happy with one photo (ok, I really am an über perfectionist when it come to food photos).
Still, when it came to teaching the workshop, I ended up feeling quite relaxed and realized that I do have some knowledge to transmit. It was probably down to the fact that the weekend's atmosphere had rubbed off on me: the conference had been so inspiring and full of amazing women (and a couple of men) who all have a 'go-get-it' attitude – I felt the buzz and really threw myself into my workshop.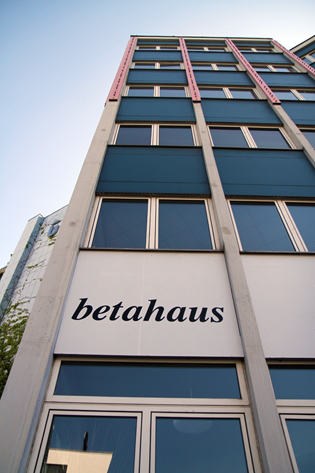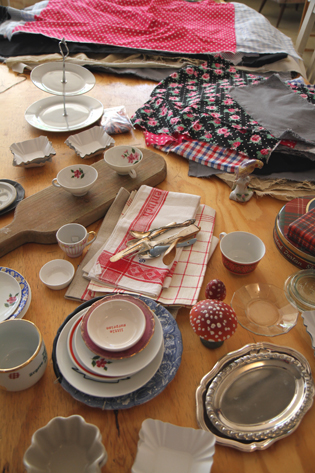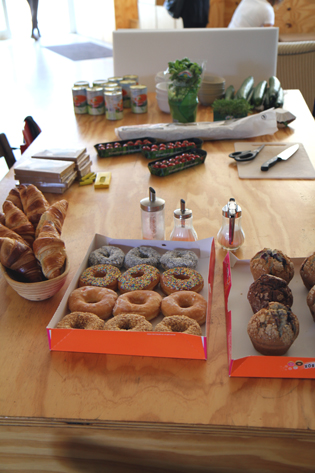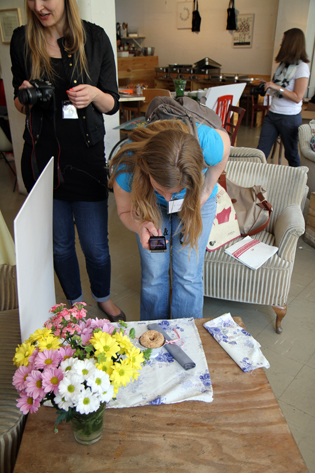 The idea of the workshop was to get everyone playing around with props and food, while working with natural light and reflectors (white and silver ones for different effects). Lots of the participants were blown away by the a difference a reflector board can make. That's me holding a white 'reflector' on the picture above – it was a piece of styropor, a very cheap way to bounce a bit of light back onto your food. Personally, I prefer to work with a silver reflector (which you can make by draping foil around a piece of cardboard, or you can buy a professional reflector for very little money).
What I found really interesting was to see how different the styling of each participant was, but how lovely each and every single set-up looked. Here's a few snapshopts I took of the participants shooting a tomato soup.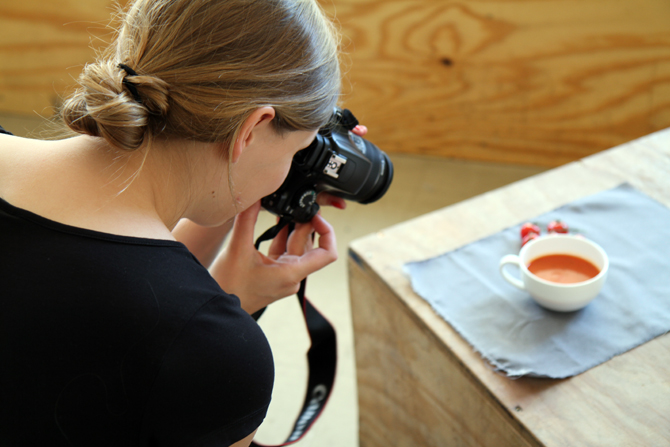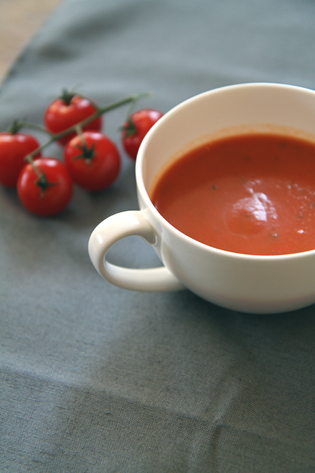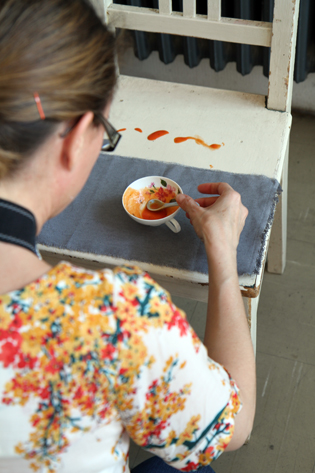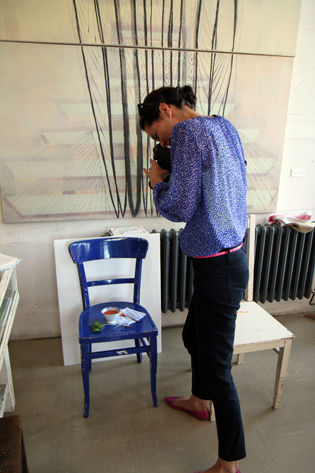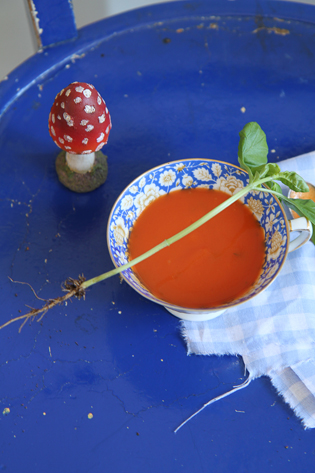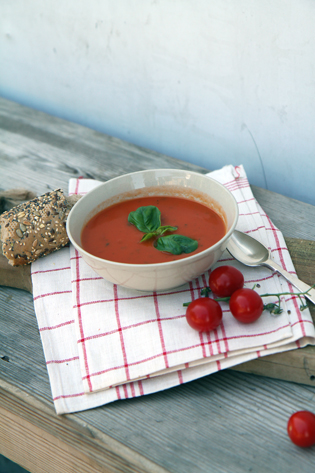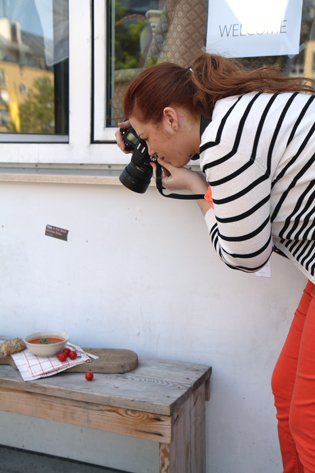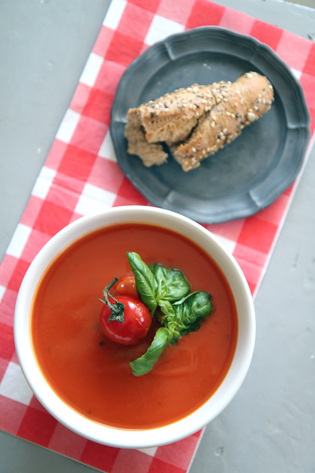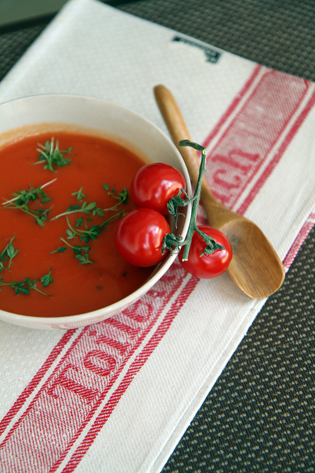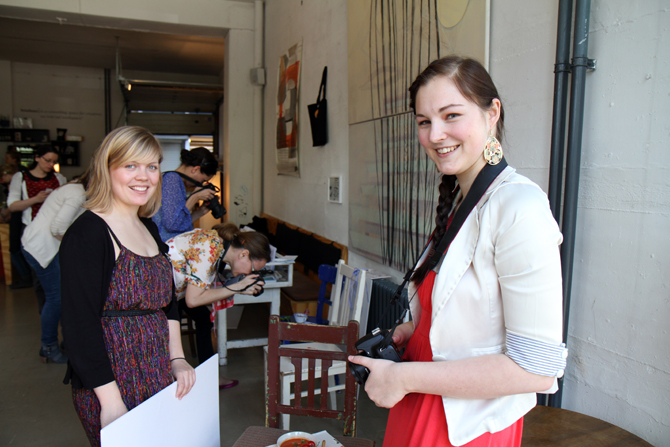 I had great fun chatting to everyone, discussing some aspects of food photography and discovering how other people style and shoot their food. And, from what I heard, the participants had a pretty good time too.
Here's what some of them said about my workshop on their blogs (check out their blog posts – which I've linked to behind the quote – and you can see some of the photos they took during the workshop):
"One of my personal highlights was the Food Photography Workshop lead by Anne from Anne's Kitchen. Her blog is really inspiring in terms of cooking as well as photography. So yummy! I learned a lot and it was great fun! Anne is a very warm person and her enthusiasm was really contagious." Little Pink Cakes
"I already knew Anne's blog and looking forward to meet her in Berlin! And now I love her blog more, because she is so sunny, sweet and gentle!" Almalu's Place

"Eigentlich hatte ich einen anderen Workshop auf dem Plan, aber Anne von Anne's Kitchen ziehte mich mit ihrer fröhlichen Art sofort in ihren Bann. Wir lernten Muffins & co mit Stoffen, Geschirr und kleinen Accessoires richtig in Szene zu setzen, das beste Licht zu nutzen und durften uns ausprobieren." Nähmarie
"Supergeïnspireerd ga ik mijn nieuwe blogjaar in! Zoveel leuke mensen gesproken en zoveel gepraat. De food workshop van Anne's Kitchen, de presentatie van Jeanette van Fryd Og Design en de sisters van Sister Mag: ik heb een heleboel geleerd en veel gelachen!" Tart taart An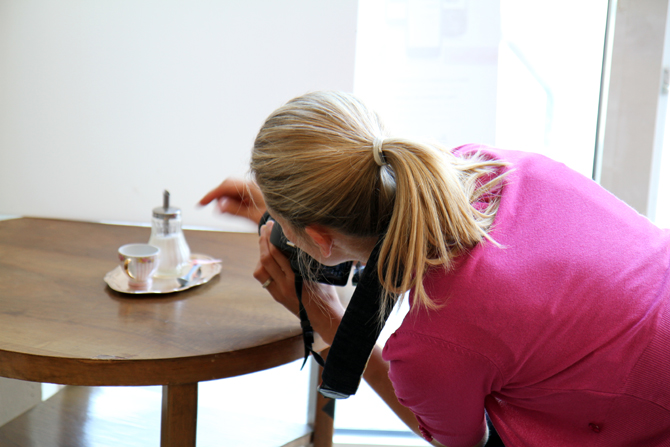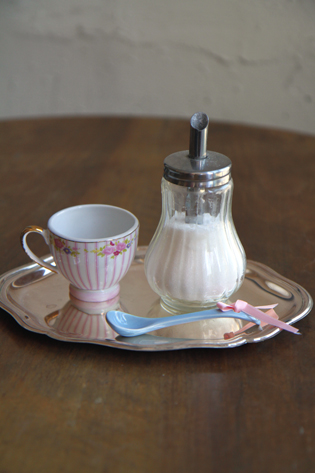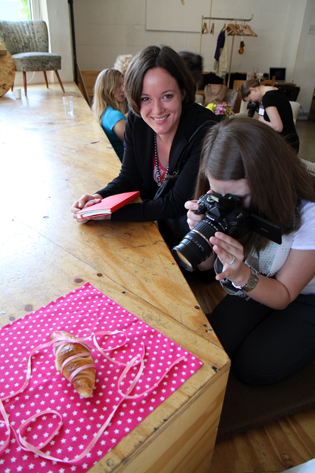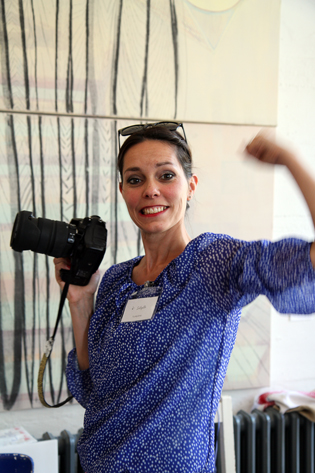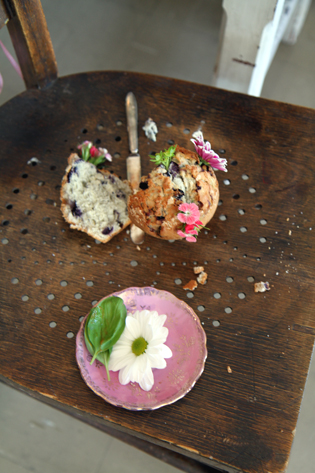 A big thanks to all the lovely participants: Julie (Mat & Mi), Patricia (Cheaperia), Anja (Tart taart An), Alessandra (Almalu's Place), Dunja (Wunderschön-Gemacht), Caroline (Trend Daily), Jillian (Jillian in Italy), Natascha (Natascha's Blog), Nina (Fräulein Text), Nancy (Little Pink Cakes), Maria (Nähmarie), Emily (From China Village) and to Sibylle (Funkytime) for being an amazing partner in crime over the weekend, and showing us all the basics of using Lightroom.
Also a big thanks to Susanne from Stoffe.de for sponsoring all the beautiful fabrics we've used. She's got a nice blog too: Lieschen Heiratet, and to the amazing stylist Clara (Tastesheriff) for providing all the cute props.
And finally, thanks to the three power women who organized The Hive, especially to Yvonne who's been marvellous from the start and Peggy whose calmness brought some zen to the whole weekend!
More Berlin and The Hive photos on my new sister blog: http://anneskitchenloves.tumblr.com/.
There, you'll find fantastic products I like, fabulous event coverage, interesting articles and cool places – all food-related of course.
May 26, 2012