Herb-crusted salmon with baked tomatoes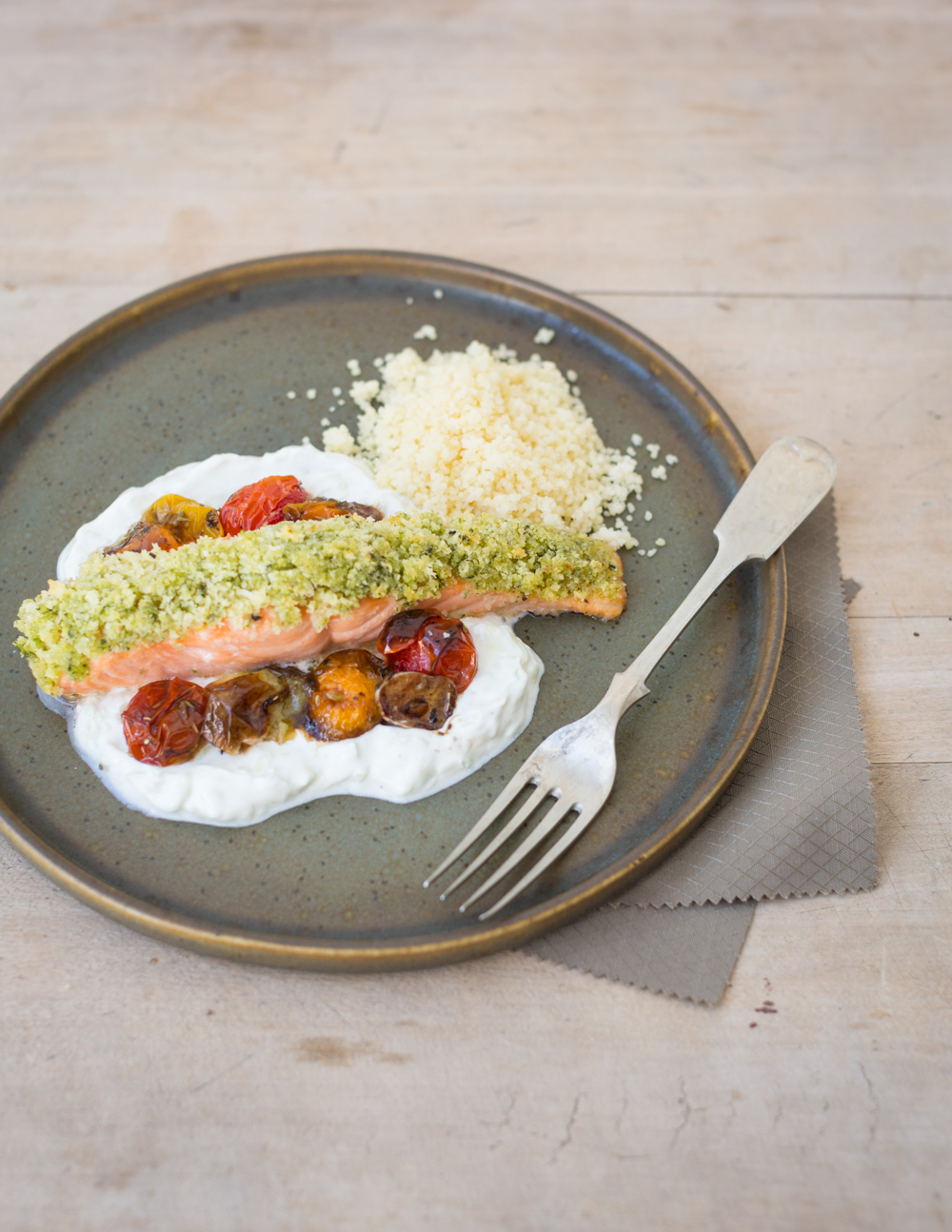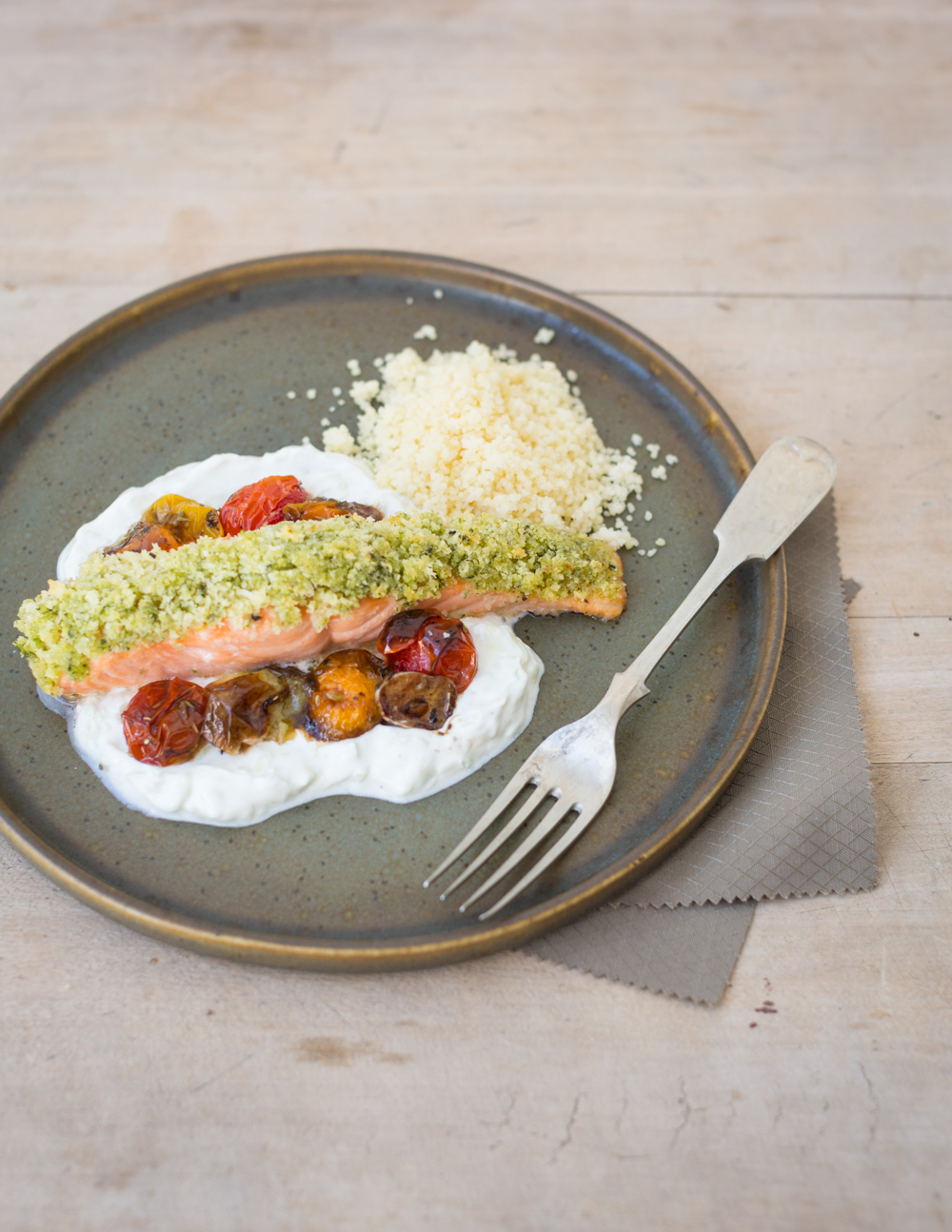 About
This
Dish
Herb-crusted salmon with baked tomatoes
This herb-crusted salmon is such a summery dish! Served with baked Provençal tomatoes and some lemon yoghurt, this makes for a light lunch or dinner – to me it tastes like summer in the South of France!
The salmon is only baked for 15 minutes, resulting in a melting fish that's just cooked and flakes away – just the way I like it. You can easily prepare all the elements for this dish well ahead of time and keep them in the fridge, and put in the oven once you're ready. Perfect for a fuss-free dinner party!
This recipe was created as part of my "Recipes for Staying Home" show, you can watch the episode here.
This is a recipe from my cookbook 'Flavours of Home'.
I've republished this recipe for Luxlait, as part of our brand collaboration.
April 24, 2020