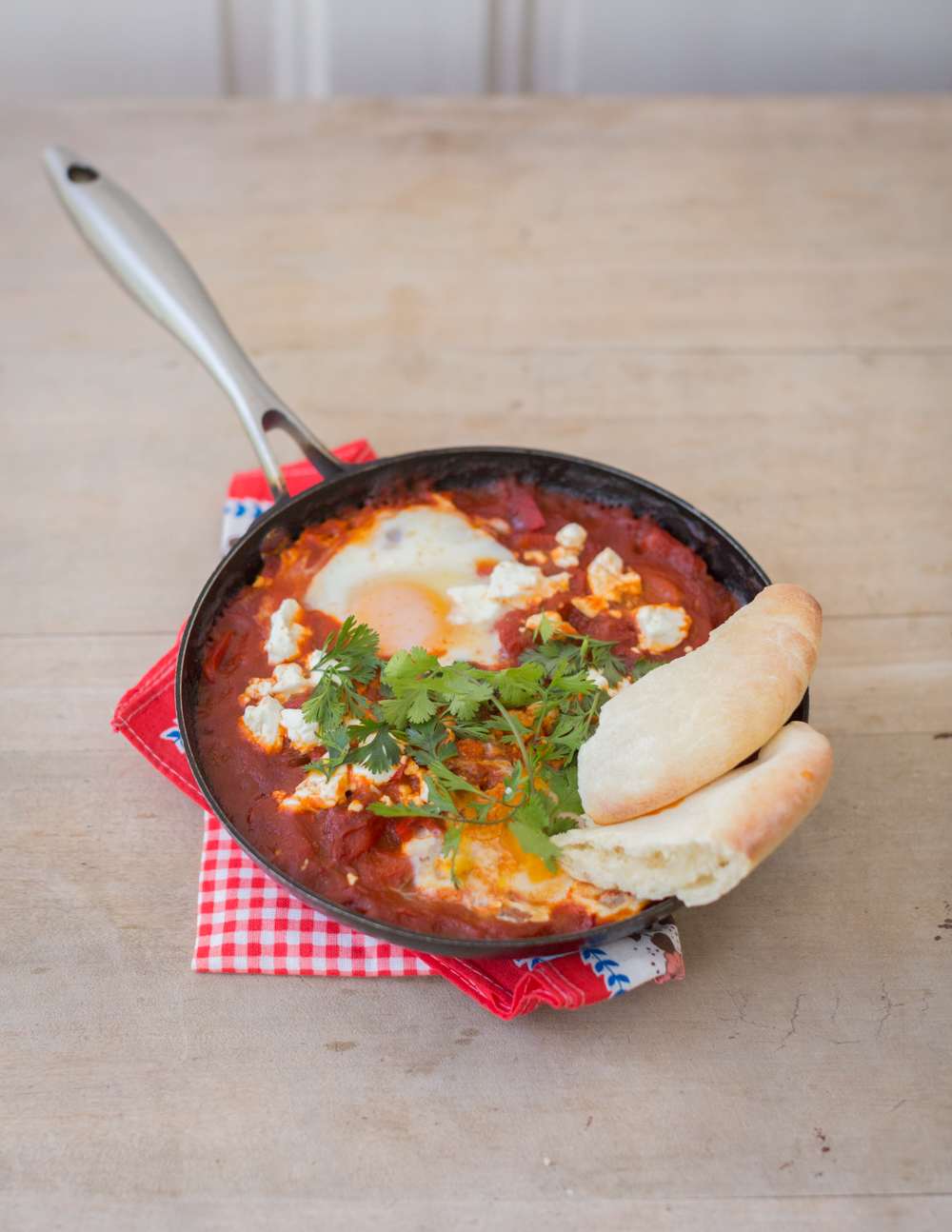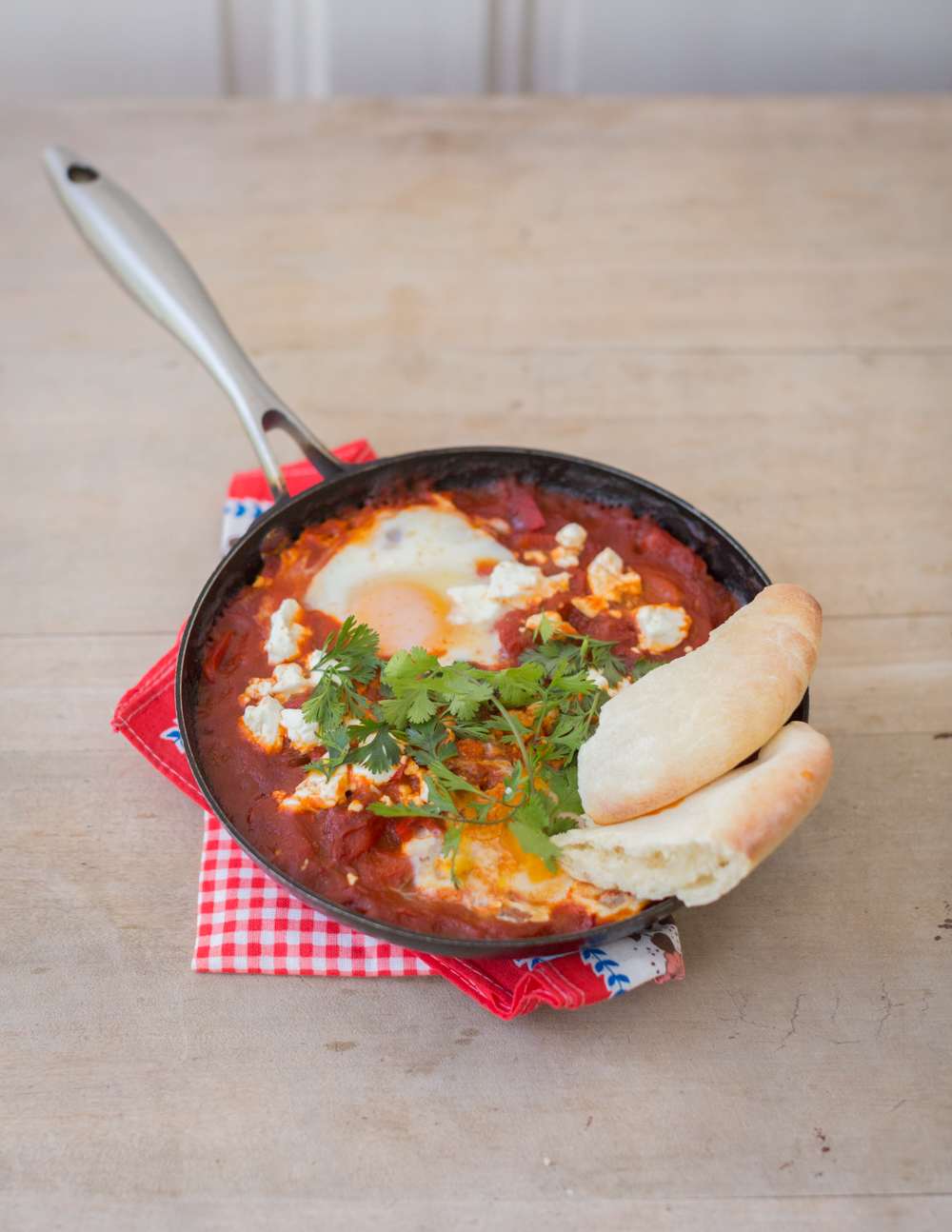 About
This
Dish
Shakshuka
This dish immediately transports me to Jaffa beach in Tel Aviv… I was visiting Israel with my friends Avi and Toffe and they took me for brunch on the beach on the first morning. We ordered a typical Israeli breakfast, with flatbreads, spreads and the obligatory shakshuka eggs. Shakshuka is a dish of eggs baked in a rich tomato sauce and you mop up the rest of the sauce with a bit of pitta or challah. It's a very comforting dish that's very easy to make and that I love to eat for brunch or as a simple lunch.
This recipe was created as part of my "Recipes for Staying Home" show, to flatten the curve during the 2020 Covid-19 outbreak. The concept is to inspire people to cook comfort dishes at home – I show basic recipes that can be adapted with all kinds of other ingredients. You can watch the episode here.
This is a recipe from my cookbook 'Flavours of Home'.
May 25, 2020