Roast pork with Peach chutney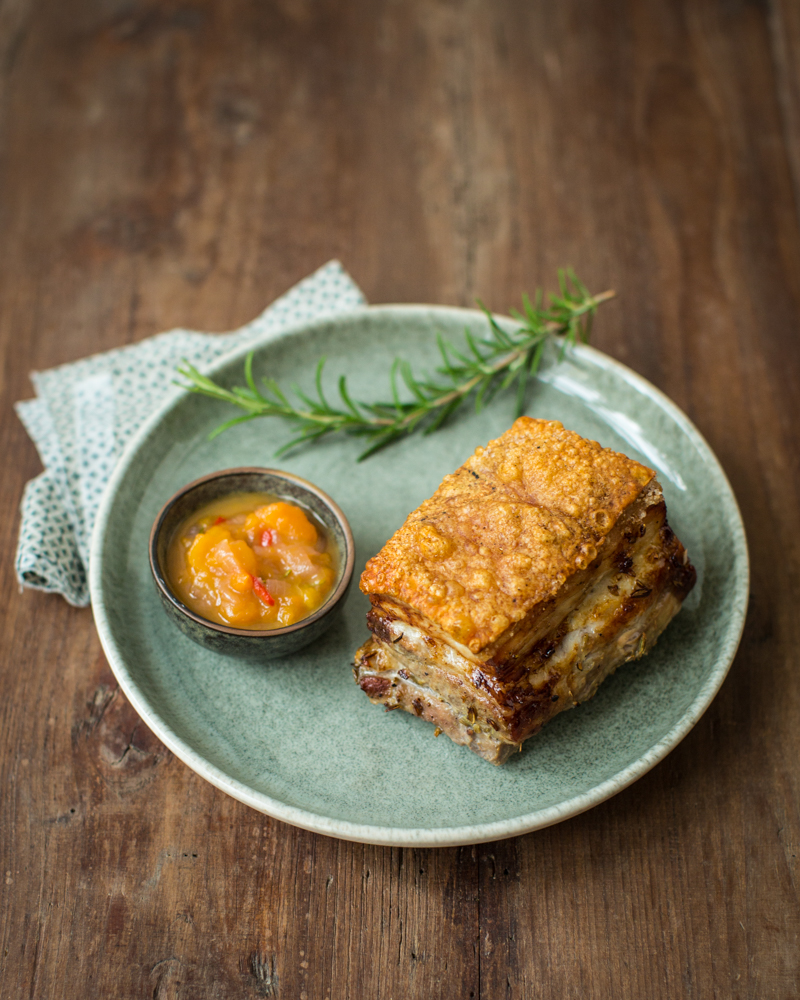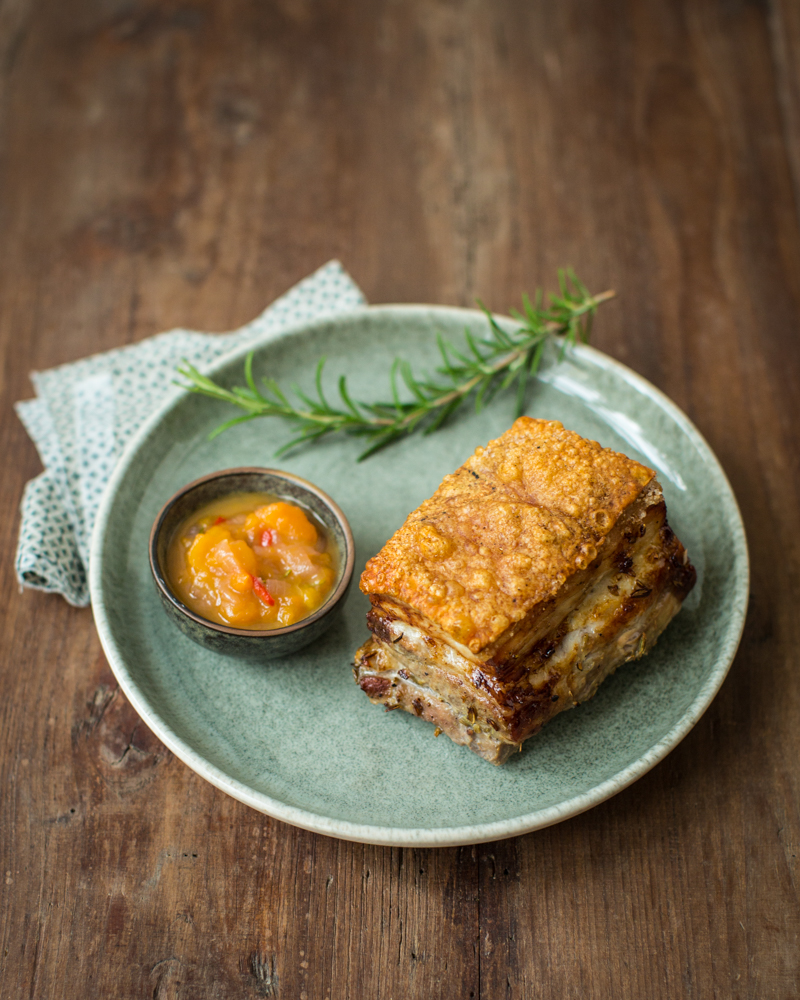 About
This
Dish
Roast pork with Peach chutney
Roast pork is a true Sunday lunch staple, and the best part is undoubtedly the crispy crackling. Over the years, I've tried many ways to make the perfect crackling, and I can now say that I have finally found the best and most reliable technique ever! It's a Chinese method: you basically dry out the skin in the fridge overnight and then cover it in salt for the first 1 1/2 hour of baking. This draws out all the moisture and results in a super thin an perfect crackling. Honestly, it's amazing!
Since roast pork belly is quite a fatty cut, it's great to accompany it with something to cut through the fatty taste. A chutney is perfect for this, as it's lightly acidic. Plus fruits goes very well with pork. For this summery roast, I've used peaches. You can easily replace them with apples in autumn.
I hope you like this recipe as much as I do. It has certainly become a staple in my house and in my cooking classes.
October 23, 2019