Carrot dumplings with carrot top pesto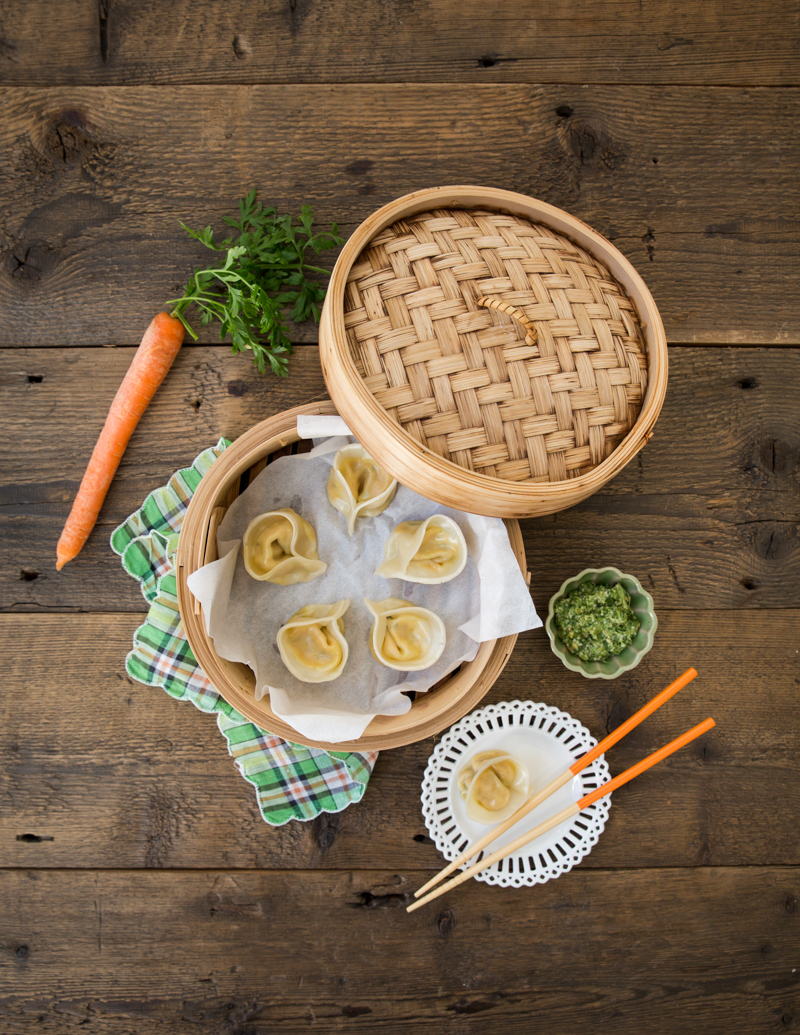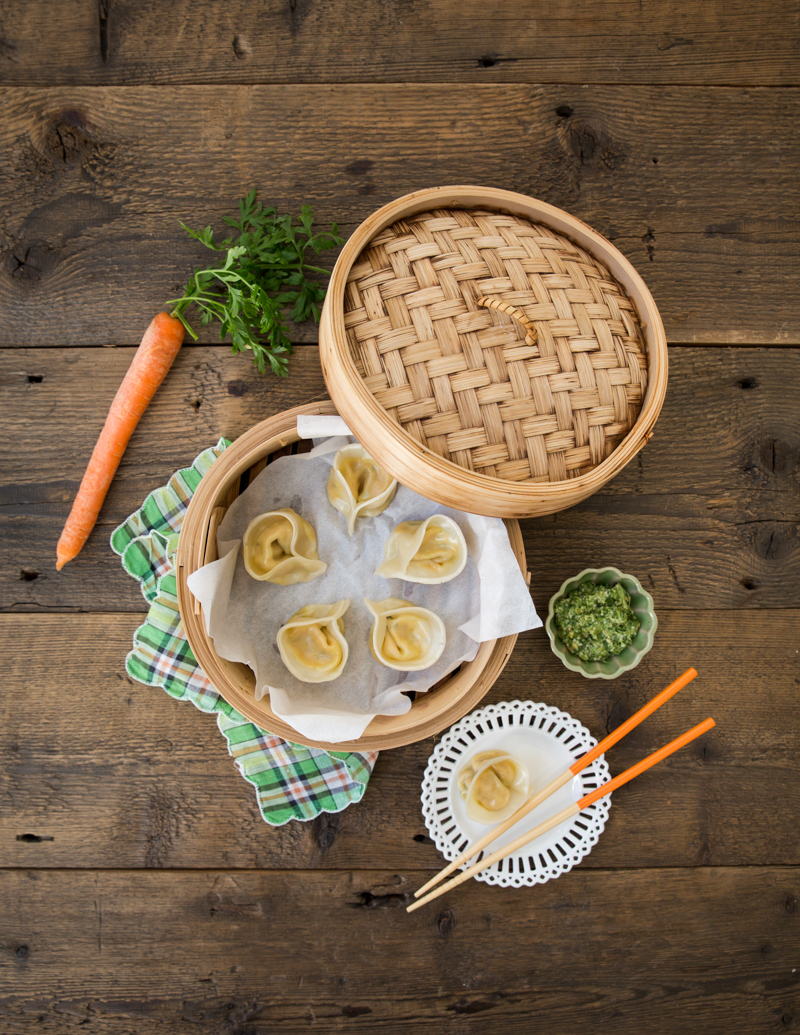 About
This
Dish
Carrot dumplings with carrot top pesto
I've been playing a bit with the 'zero waste' cooking idea – trying to use up leftover ingredients and working with scraps that would usually land in the bin.
This dumpling recipe is using everything of the carrot. The carrot itself is grated and worked into a tasty dumpling filling with ricotta and a good helping of curry powder for some oomph. The carrot greens, which usually land in the bin are worked into a tasty pesto, to go with the dumplings.
I presented this recipe in a free workshop at the 'Zero Waste Fair' in Bertrange, Luxembourg – and the participants all loved it.
March 1, 2020