Veggie Bouchée à la Reine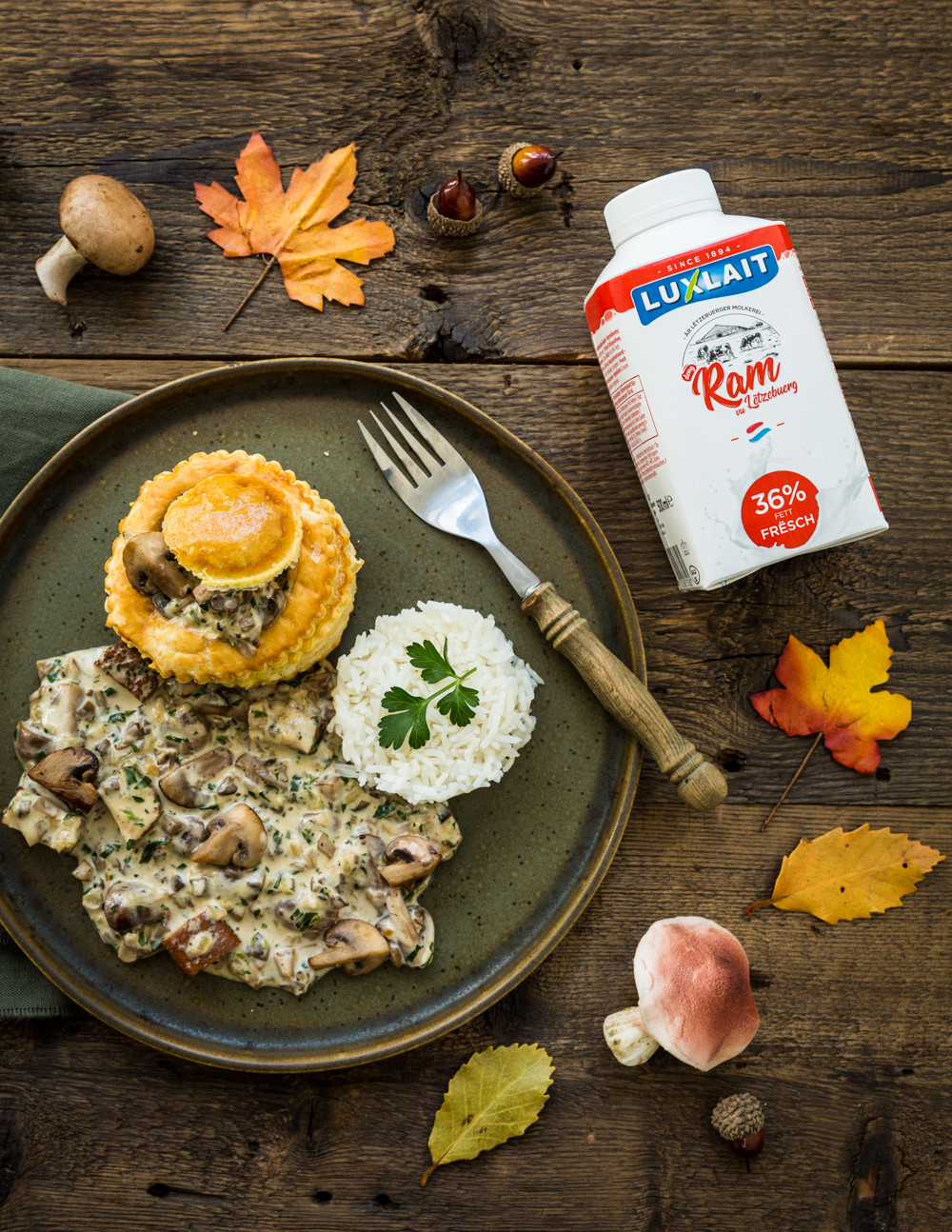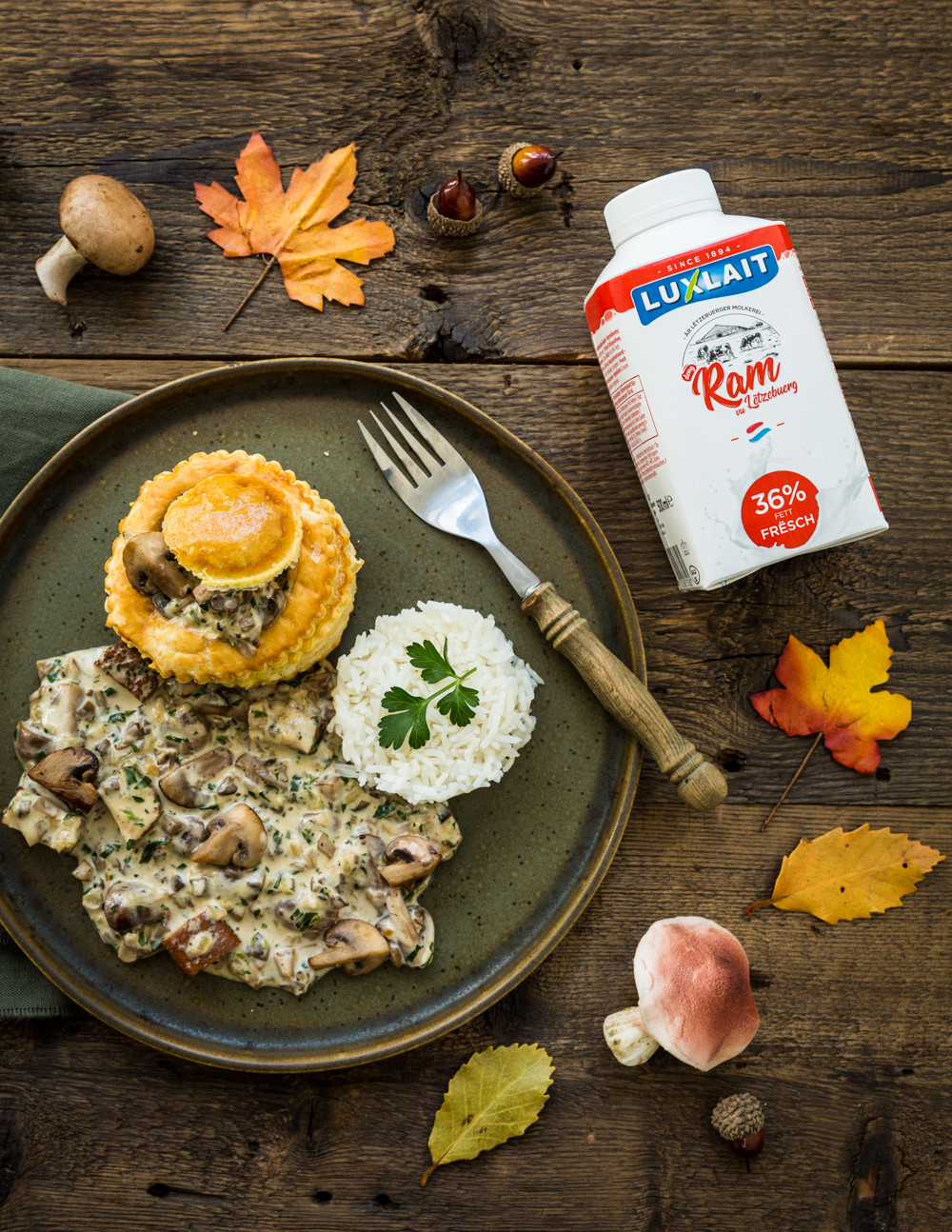 About
This
Dish
Veggie Bouchée à la Reine
Ask young and old Luxembourgers – everybody loves a Bouchée à la Reine! A buttery vol-au-vent pastry filled with a creamy chicken and mushroom ragout. For this vegetarian version, I'm using smoked tofu and flavouring the ragout with a hint of tarragon (as tarragon and mushrooms are a match made in heaven!).
This recipe was created as part of my "Recipes for Staying Home" show, to flatten the curve during the 2020 Covid-19 outbreak. The concept is to inspire people to cook comfort dishes at home – I show basic recipes that can be adapted with all kinds of other ingredients. You can watch the episode here.
This is a recipe from my cookbook 'Flavours of Home'.
This recipe is made with Luxlait products, as part of our brand collaboration.
May 11, 2020