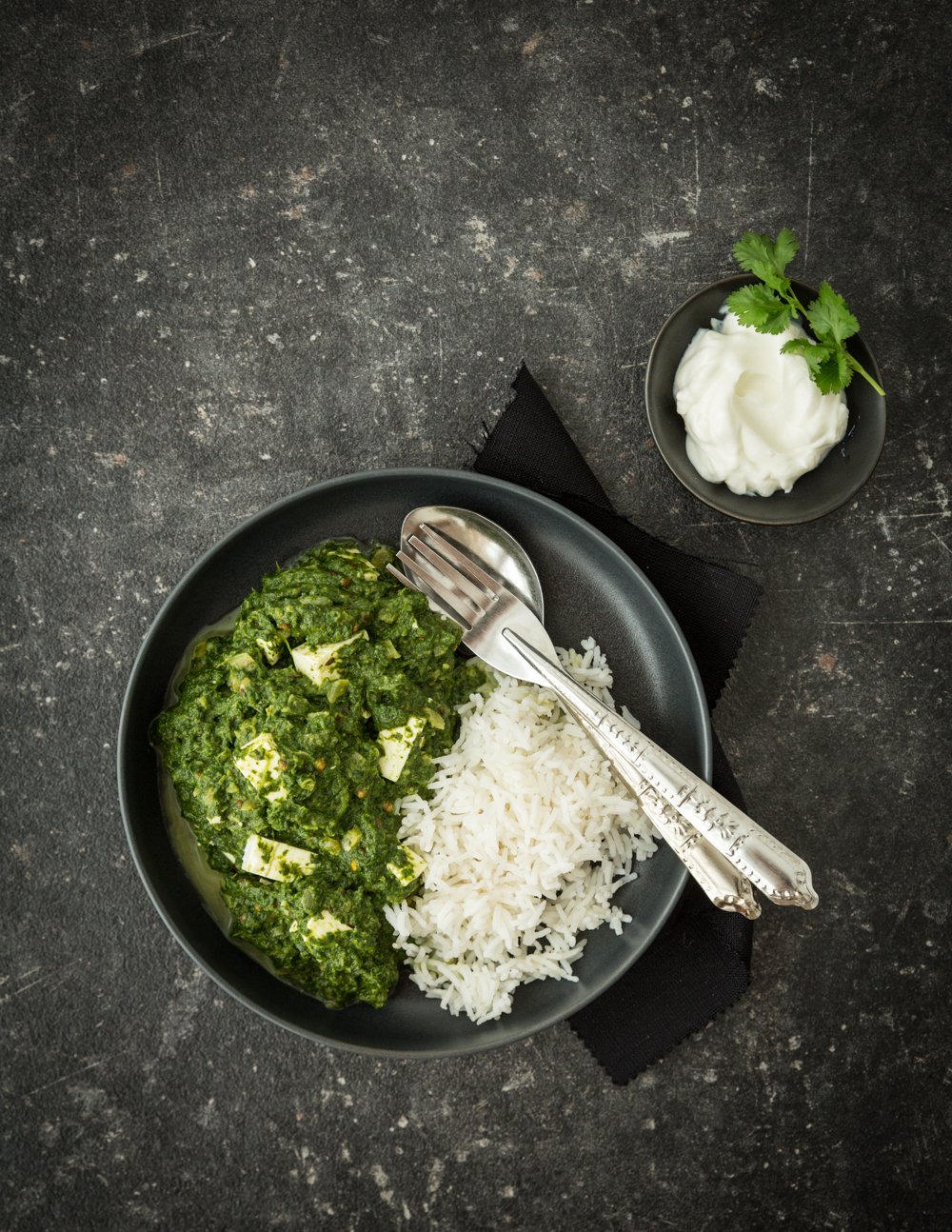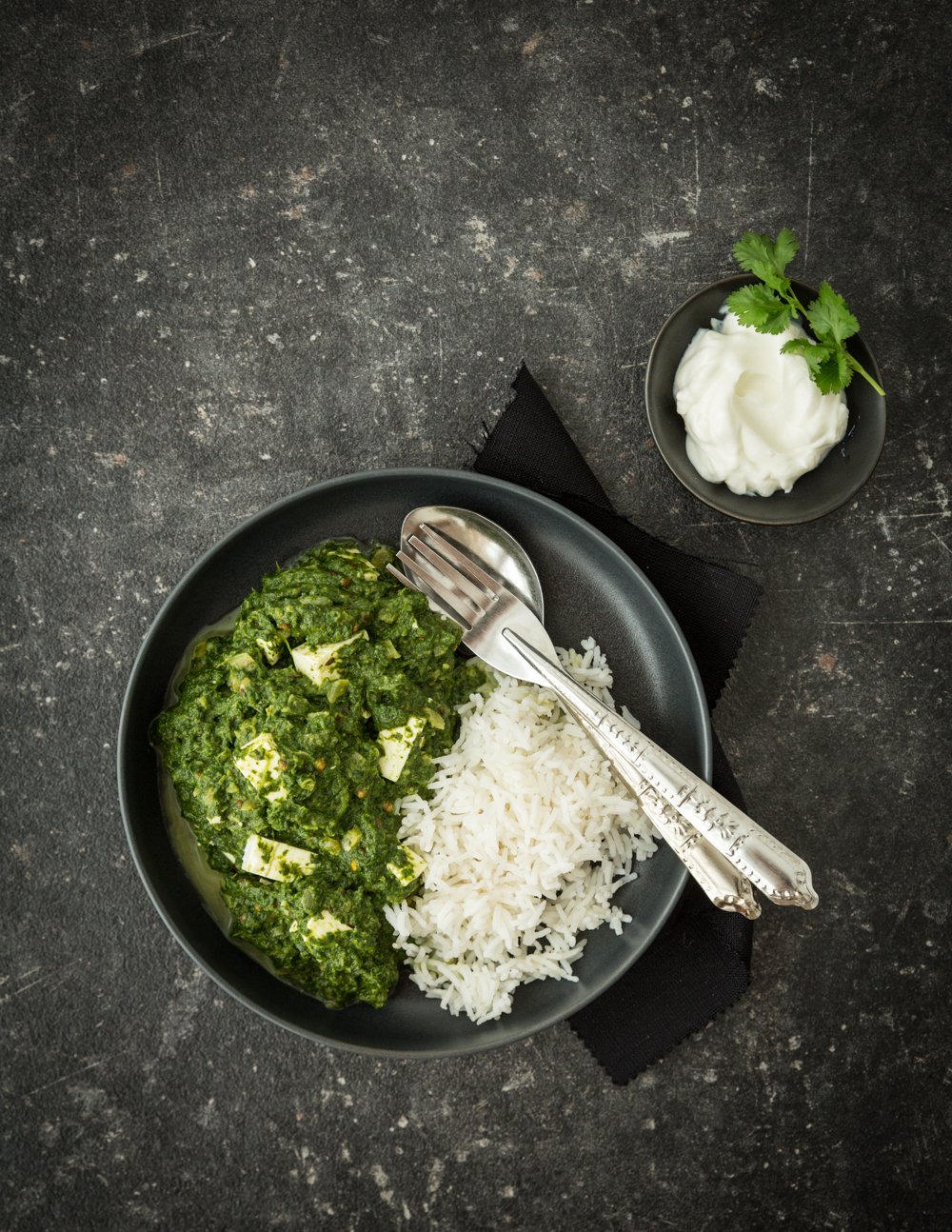 About
This
Dish
Saag Feta
Whenever I go out to eat at an Indian restaurant, I have to order saag paneer! Creamy cubes of Indian cheese snuggled in spiced spinach. It's such a comforting and immensely delicious dish. Paneer is an Indian curd cheese, basically made from curdling milk with something acid like lemon juice, and then pressing the curds into blocks of cheese. It's not a complicated process, but it takes time… So I usually buy ready-made paneer for my Indian cooking. In Luxembourg you'll find paneer in the Indian shops – but I know many people won't be able to make the detour.
That's why I've been playing with alternatives to paneer in saag paneer. I've already made the dish with halloumi in the past (you can find the recipe here), and this time I'm reaching for the feta! The idea for using feta came from my fiend Neha – who is also the graphic designer of my book 'Tastes of Luxembourg' and my wine label. She cooked for me a few weeks ago and served me 'saag feta' – and I was instantly sold! The salty feta cubes work marvellously in this curry, so you should definitely give it a try!
You can watch me make this curry here in my show.
This recipe was created as part of my "Staycation" show, inspiring people with recipes from my travels that they can recreate at home – to get us all to travel in our minds despite being stuck at home this summer…
This is a recipe from my cookbook 'Flavours of Home'.
August 27, 2020