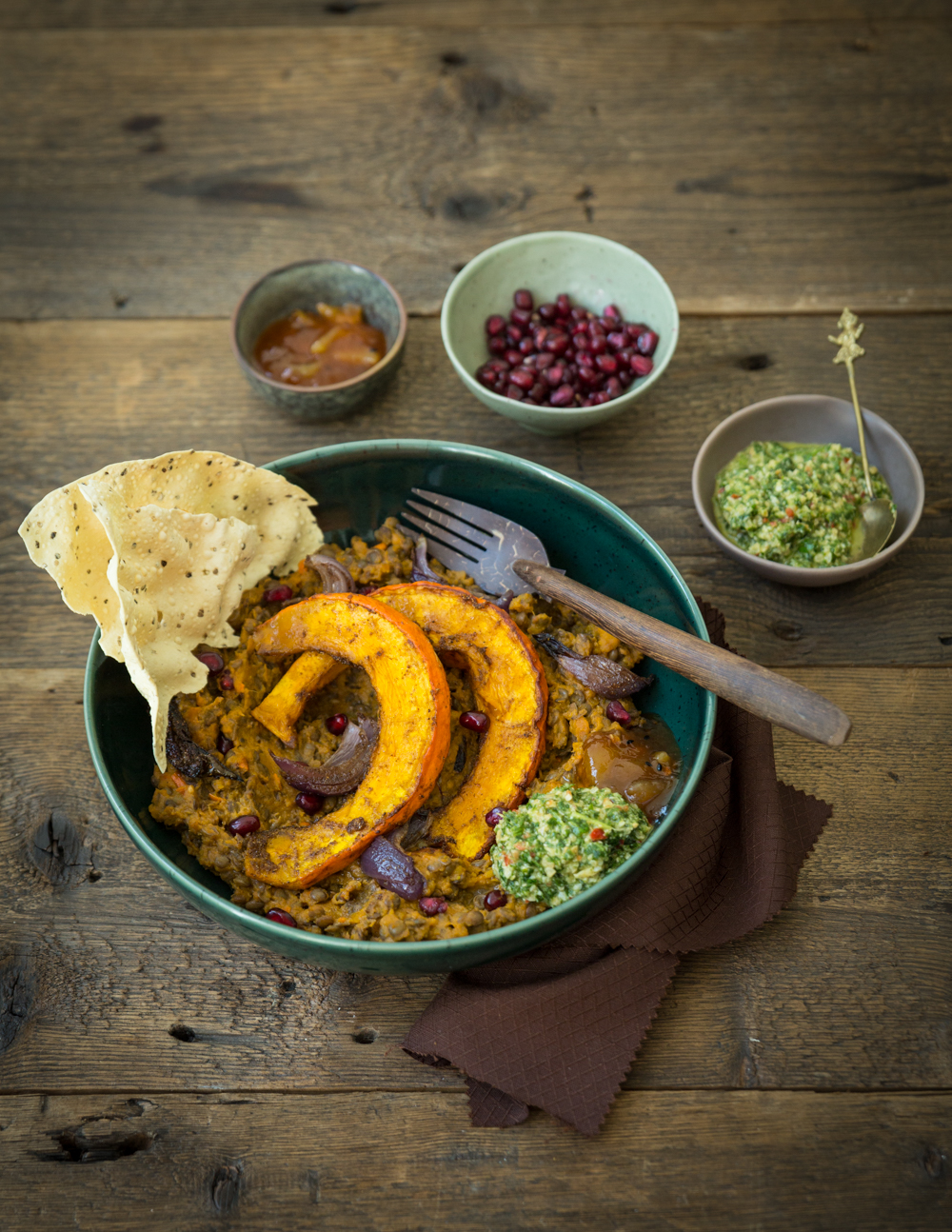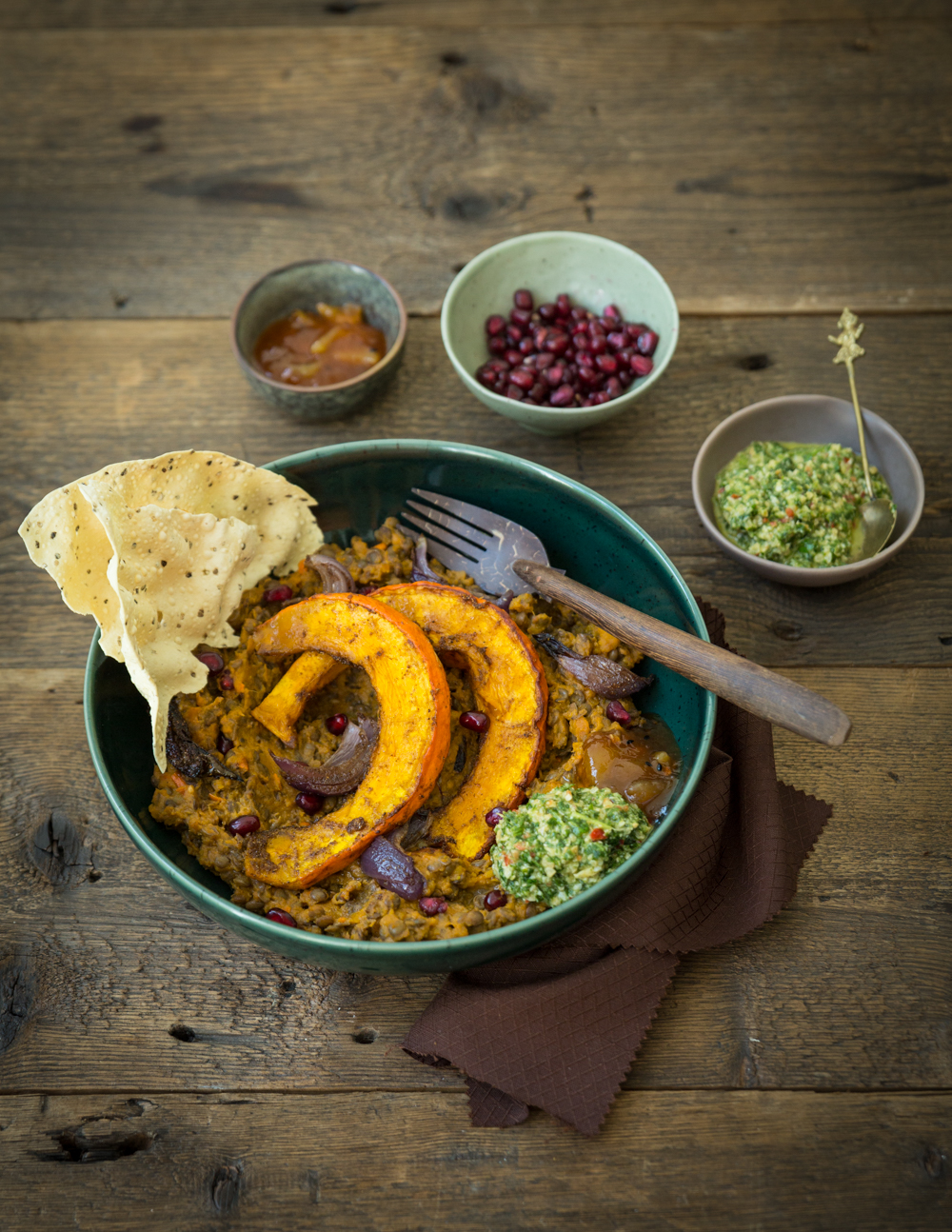 About
This
Dish
Pumpkin Daal
I love a good daal – Indian spiced lentils that are pure comfort food!
I've been making tradtional daal recipes for years, and am always looking for new ways to cook lentils the Indian way. So when I found out about pumpkin daal, I was sold! Pumpkin is roasted and partly mashed, to make this daal extra creamy. Use a hokkaido pumpkin (or alternatively a butternut squash), which has a soft skin so you don't have to peel it. As always with Indian food, it's all about condiments, so this daal is served with a coriander and mint chutney and sprinkled with pomegranate seeds for colour and sweetness.
The perfect recipe for the coming autumn months!
You can watch me make this daal here in my show.
This recipe was created as part of my "Staycation" show, inspiring people with recipes from my travels that they can recreate at home – to get us all to travel in our minds despite being stuck at home this summer…
This is a recipe from my cookbook 'Flavours of Home'.
August 25, 2020