Kaffir Lime Chicken Skewers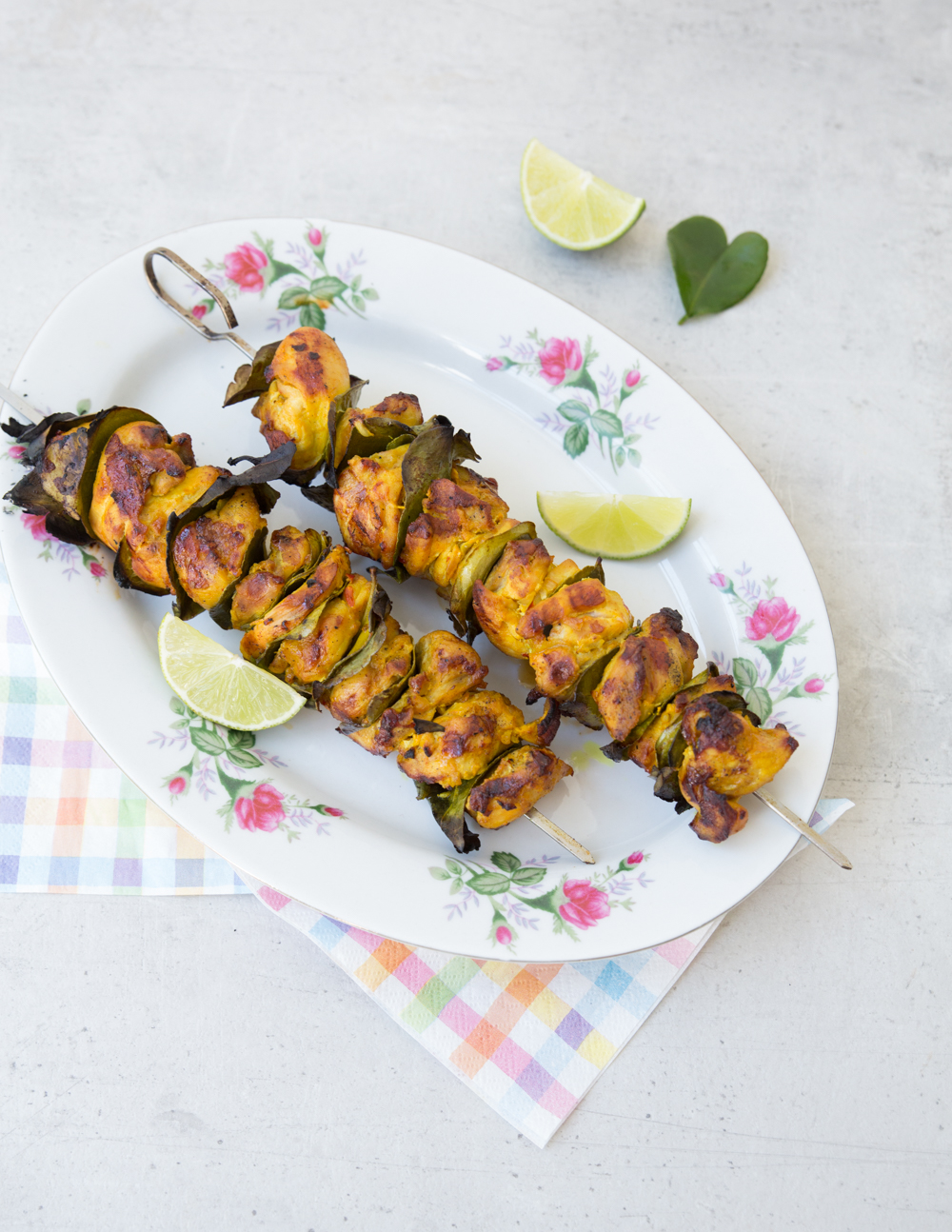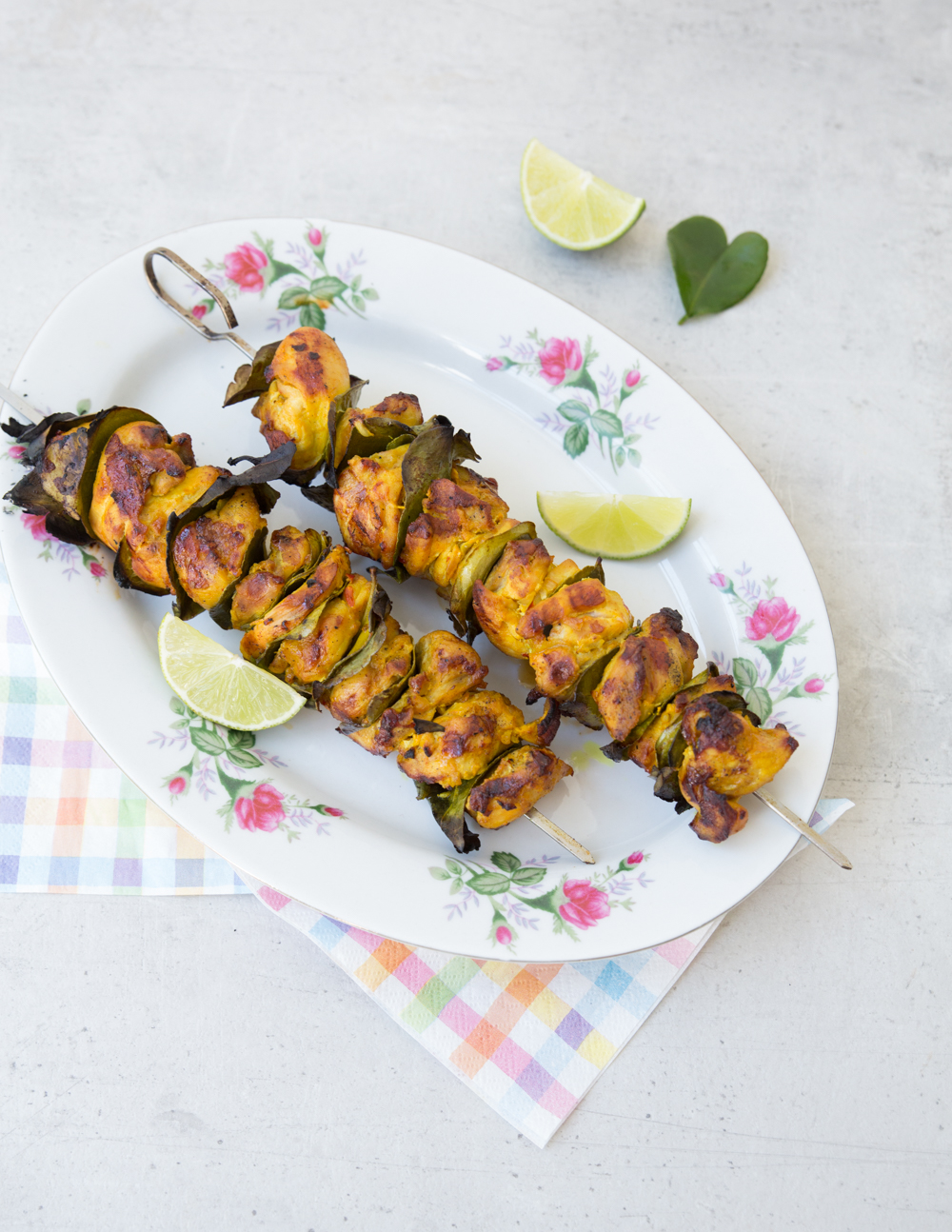 About
This
Dish
Kaffir Lime Chicken Skewers
I absolutely adore Thai food! I've been to Thailand over 12 times and even filmed 4 episodes of my TV show over there – yet cooking Thai food at home is still a tad challenging. It's really not evident to find the exact balance between, sweet, salty, sour and spicy – to make it taste proper Thai. But, I promise you that with this recipe you'll hit the spot every time!
These chicken skewers are marinated in fish sauce and given a proper Thai taste by grilling them with kaffir lime leaves. You might not know kaffir lime leaves yet, but if you're familiar with Thai food, you'll recognize the scent and taste immediately! It's one of the absolute cornerstones of Thai cuisine!
So, why not try these chicken skewers at your next BBQ? It will transport you straightaway to a Bangkok streetfood market – perfect for this year's staycation…
You can watch me prepare the skewers here.
This is a recipe from my cookbook 'Flavours of Home'.
This recipe was created as part of my "Staycation" show, inspiring people with recipes from my travels that they can recreate at home – to get us all to travel in our minds despite being stuck at home this summer…
July 14, 2020