Chicken, Bacon and Pea Pie with Kachkéis Mash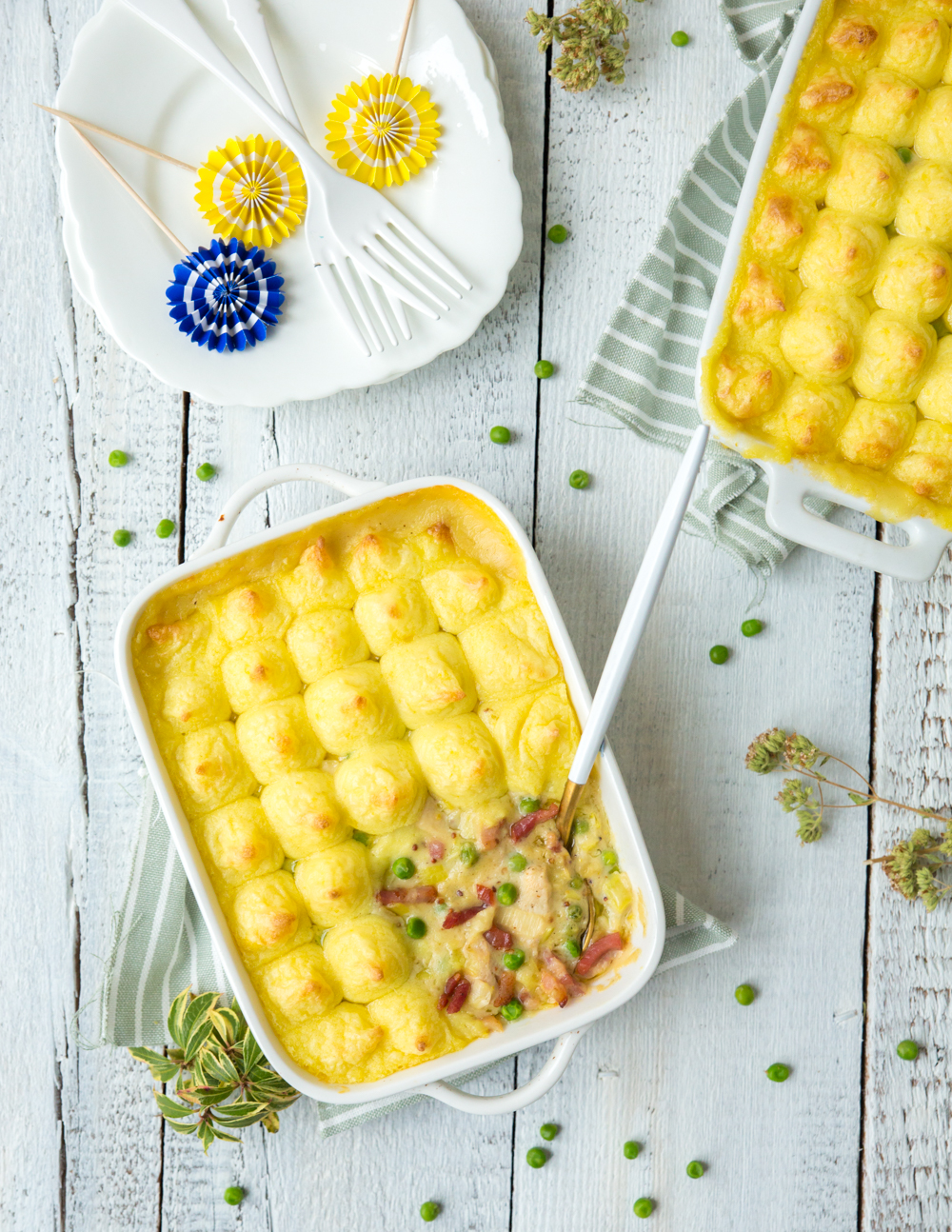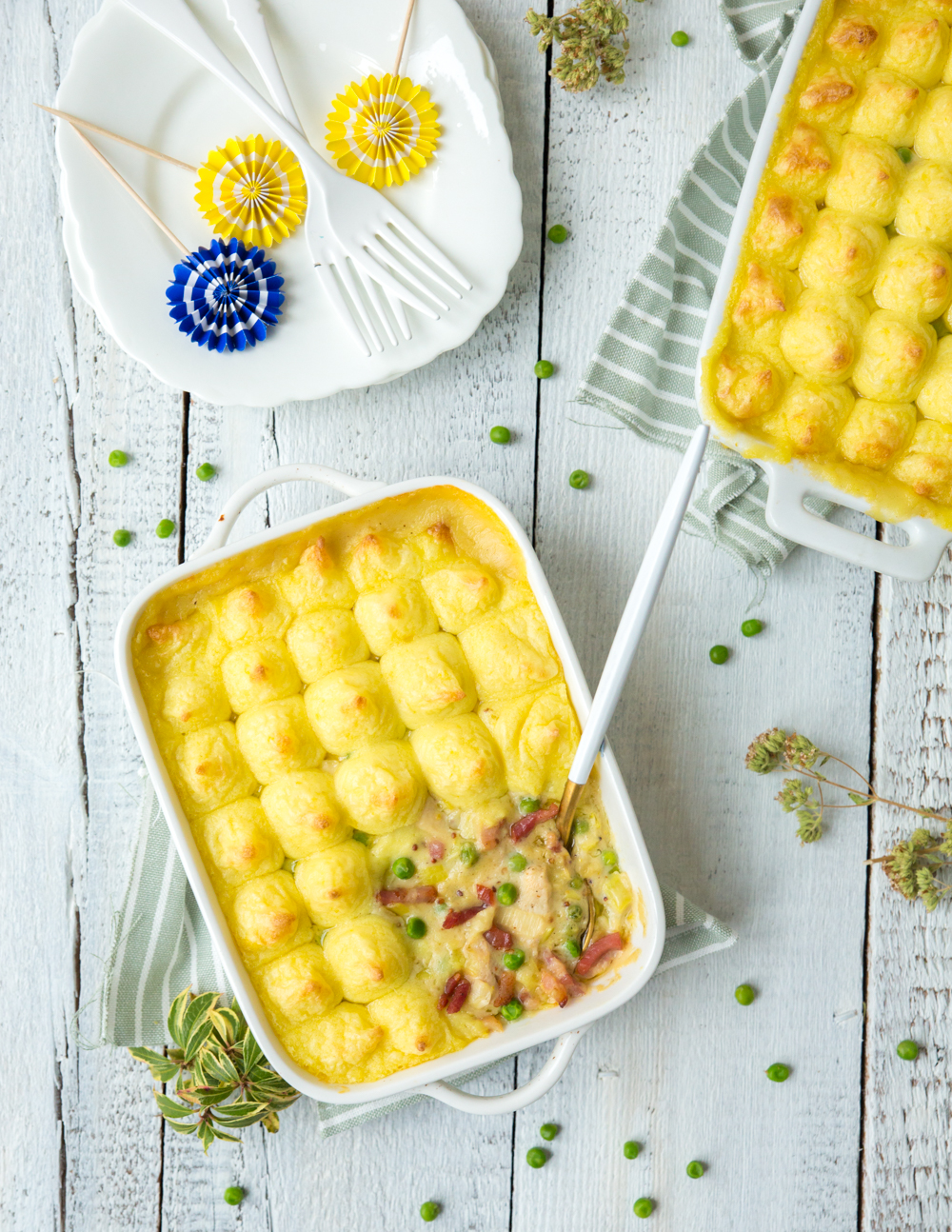 About
This
Dish
Chicken, Bacon and Pea Pie with Kachkéis Mash
Each year on the 2nd February, one of my favourite Luxembourgish traditions takes place. It's time for Liichtmëssdag – the day of the light, also known as chandeleur in France. On this day, children go from house to house with lanterns, bringing the light to their neighbours and singing a song in return for candy.
The song the children sing is called "Léiwer Härgottsblieschen", and they literally ask for 'bacon and peas' from people who open their door, promising them good health with their song.
So, I've decided to create a recipe with bacon and peas in honour of Liichtmëssdag. This chicken pie is bursting with a creamy filling with bacon, leak and peas and topped with an absolutely amazing Kachkéis mash. It requires quite a bit of prep, but it's really worth it and you can easily freeze a portion too. And, don't worry about piping the mash in a nice pattern on the pie, you can also just put little heaps on the filling, it will taste just as good.
You can find the recipe here in Luxembourgish.
And here are the full lyrics to the song (Version of Nik Welter -1929):
Léiwer Härgottsblieschen,
Gitt ons Speck an Ierbessen
Ee Pond, zwee Pond,
Dat anert Joer da gitt der gesond,
Da gitt der gesond.
Loosst déi jonk Leit liewen
Loosst déi al Leit stierwen,
(Variante: an déi al derniewent)
Kommt der net bal,
D'Féiss ginn ons kal.
Kommt Der net gläich,
Da gi mer op d'Schläich.
Kommt der net geschwënn,
D'Féiss ginn ons dënn.
Kommt Der net gewëss,
Da kritt Der e Schouss voll Nëss.
February 1, 2022