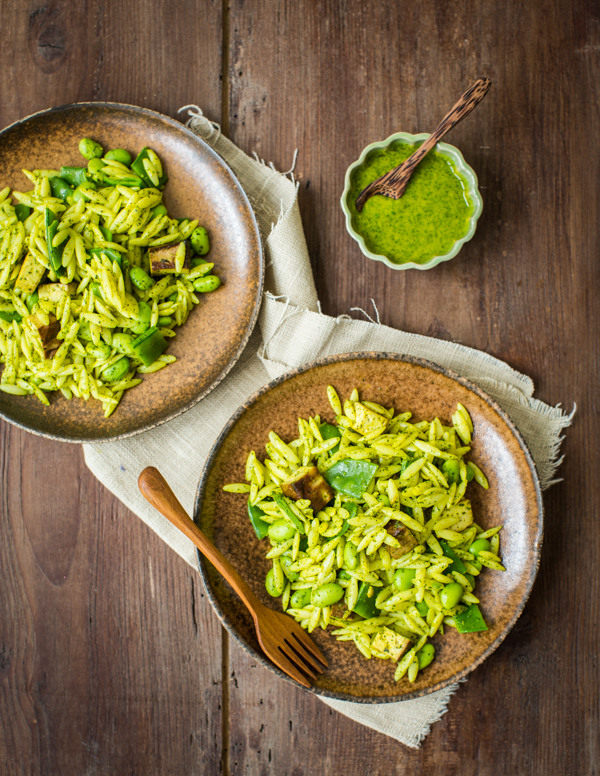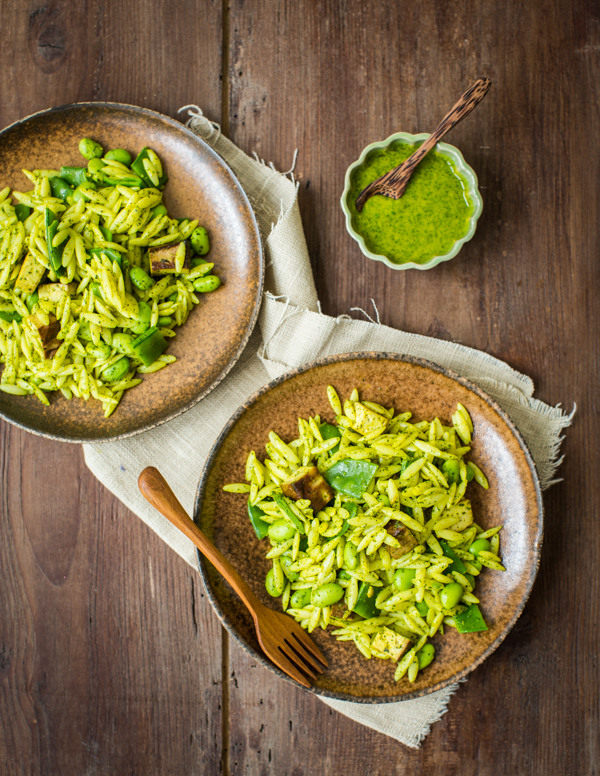 About
This
Dish
Green Pasta Salad
This vibrant green pasta salad is full of springtime goodness: podded broad beans, crunchy mange-tout and a zingy herb dressing. To bulk it up and make a proper meal out of it, I've added smoked tofu cubes.
The base for this salad are little rice-shaped noodles, known as Greek orzo noodles or Portuguese bagos. I like using them in salads, as they're super easy to get on a fork. I've previously used them in my chicken jar salad and in this pesto pasta salad.
By the way, this green pasta salad is completely vegan, and it will fool anyone as it's bursting with flavours and very filling too. Perfect for your lunchbox, a picnic or a BBQ side.
Enjoy!
April 14, 2019