Moelleux au chocolat with Pistachio ice cream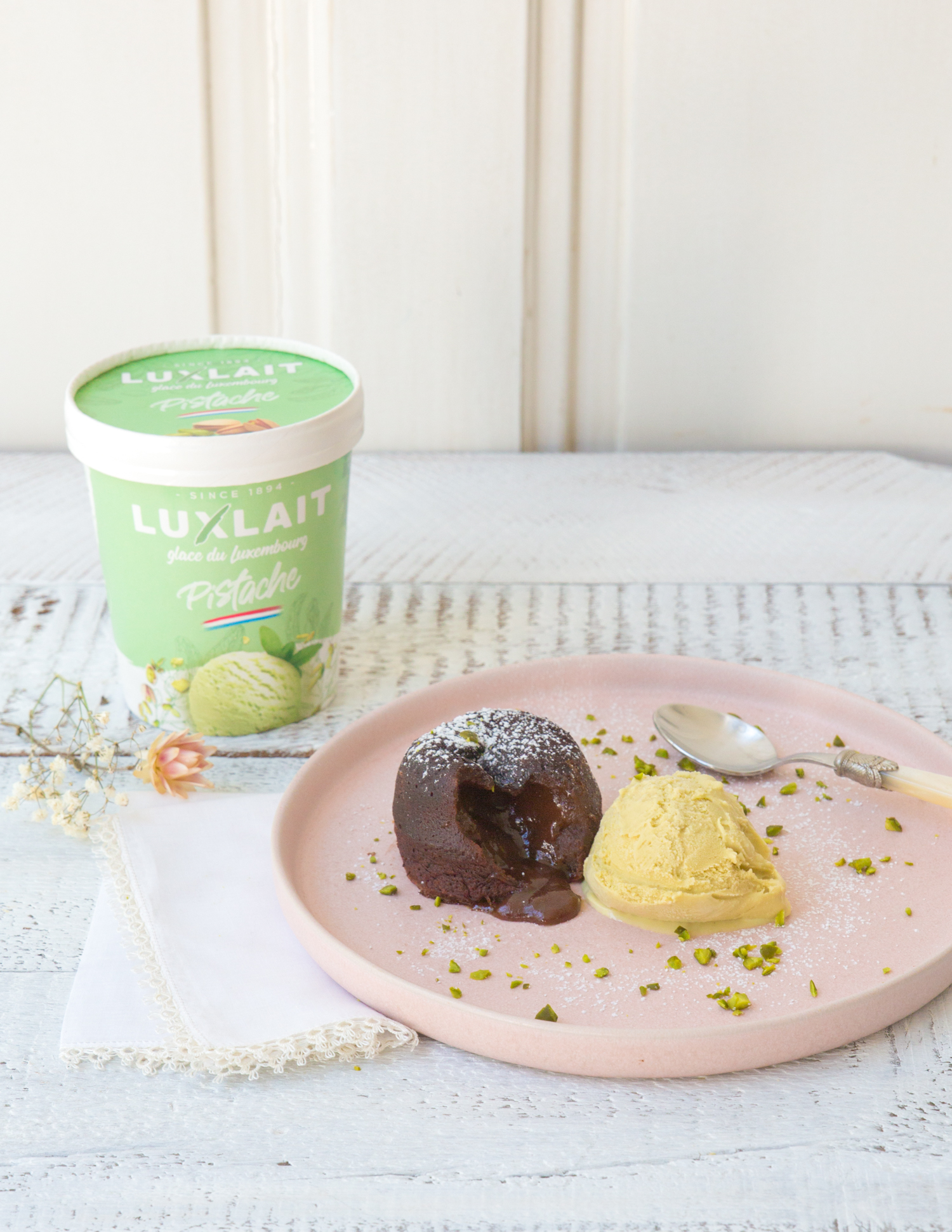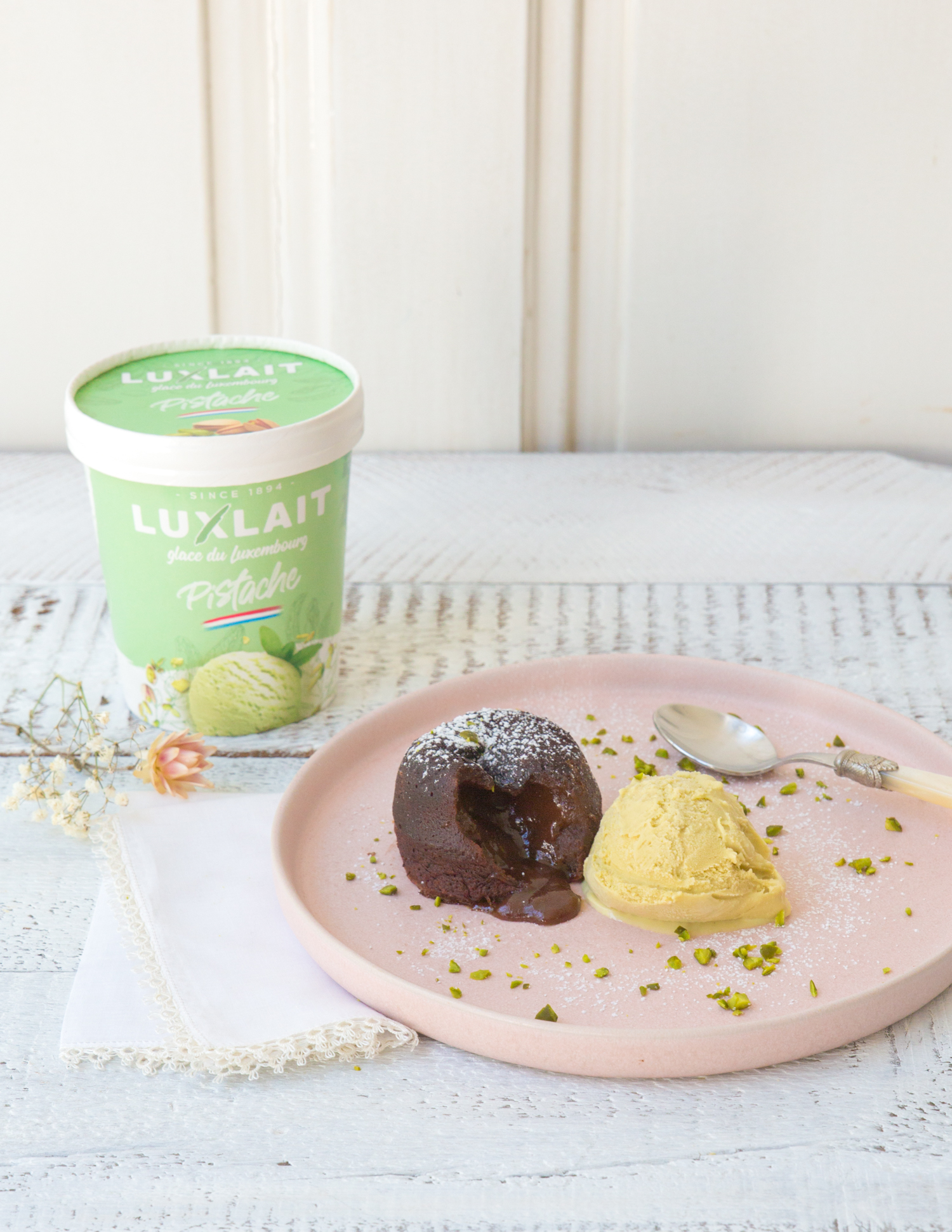 About
This
Dish
Moelleux au chocolat with Pistachio ice cream
I don't know anyone who doesn't love a moelleux au chocolat. A soft little chocolate cake with a molten centre. Pure decadence. It's not that easy to get the texture exactly right, so take my recipe as a guide but still check your moelleux before you take it out of the oven (every oven is different, so the baking times vary): the moelleux should have risen, the top be firm to the touch, but still feel very soft inside.
I love to serve a moelleux with a scoop of ice cream, to balance the extreme chocolate-ness! Vanilla is classic (and Luxlait do a really good one), but for this recipe I'm reaching for pistachio ice cream. Its rich nuttiness is absolutely fantastic with this moelleux!
I've created this recipe for Luxlait, as part of our brand collaboration. You can find the recipe here in Luxembourgish.
May 23, 2022