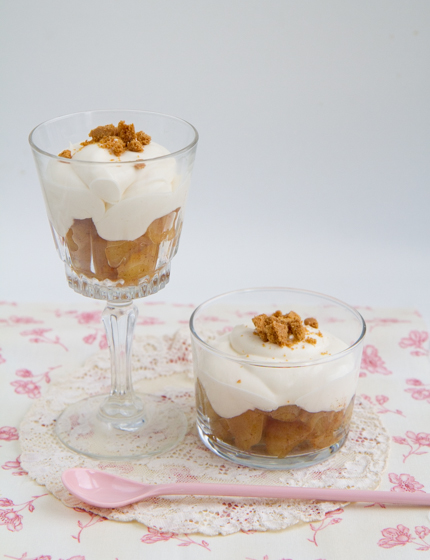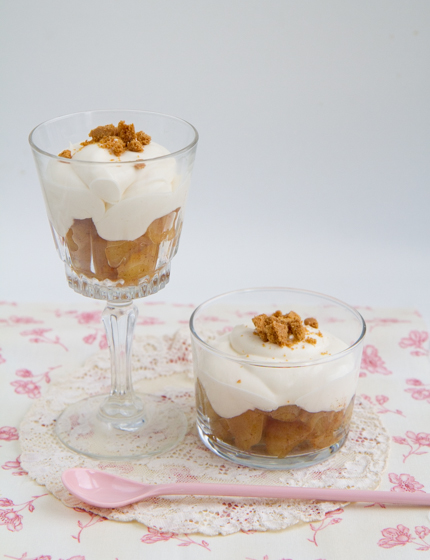 About
This
Dish
Apple Cinnamon Syllabub
The first time I heard of this dessert I broke out in laughter – what a funny sounding name for such a delicious treat. It's in fact a very old-fashioned dessert, dating back to the 16th century, and it reminds me of a French sabayon – but without the eggs. Fluffy sweet wine-spiked whipped cream, draped over fragrant apples and sprinkled with crunchy ginger biscuits make my interpretation of this British classic a real winter winner.
I made this recipe in the Sweets episode  of my show, you can watch it here.
Recipe available exclusively in my first book Anne's Kitchen. Buy the UK version here and the German version here.
November 29, 2013