About
This
Dish
Spiced Apple Muffins
Isn't autumn baking  the very best?! Like, ever?! An abundance of apples, pears and pumpkins just scream to be turned into scrumptious cakes and bakes, paired with warming spices like cinnamon, ginger and nutmeg. It's the season that gets me most excited to turn my oven on.
It's like all the fun and spice of Christmas baking but without the stress of knowing you have to plan your xmas menu, buy all the xmas presents, decorate the house etc. Autumn baking is just chill. Whether it's an Indian summer (like we're having in London at the moment), when it's absolutely beautiful to wake up to a sunny day with mild temperatures, or a grey autumn day with rain knocking against your window – I just love looking at the coloured leaves outside my window and plan some comforting baked goods for the week.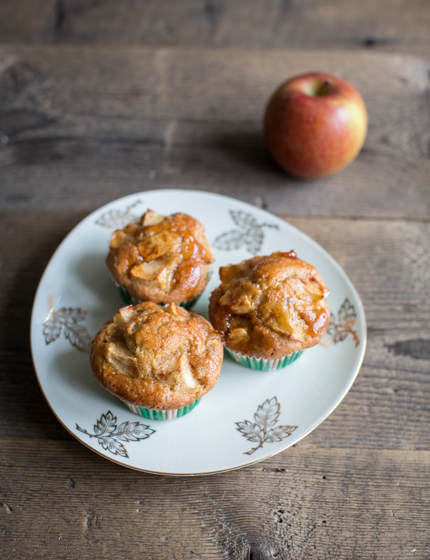 So, over to this recipe. One imperatively needs an apple muffin recipe for autumn. Period. Non-negotiable.
This is really a super simple, quick and easy autumn apple muffin. The buttery dough is dusted with my favourite autumn spices (cinnamon, ginger, nutmeg) and the finished muffins brushed with a quince glaze. So simple, so damn good! Enjoy!
October 4, 2015