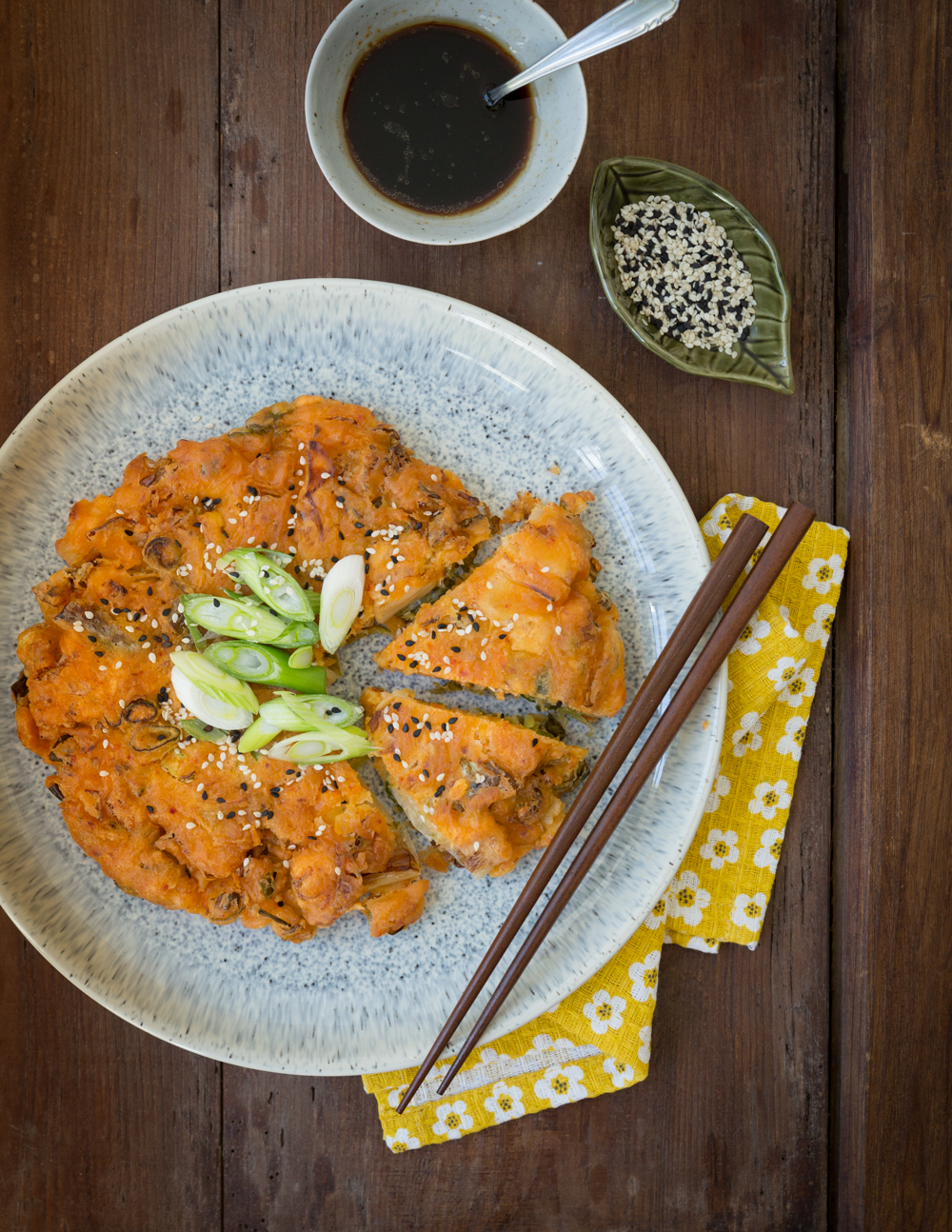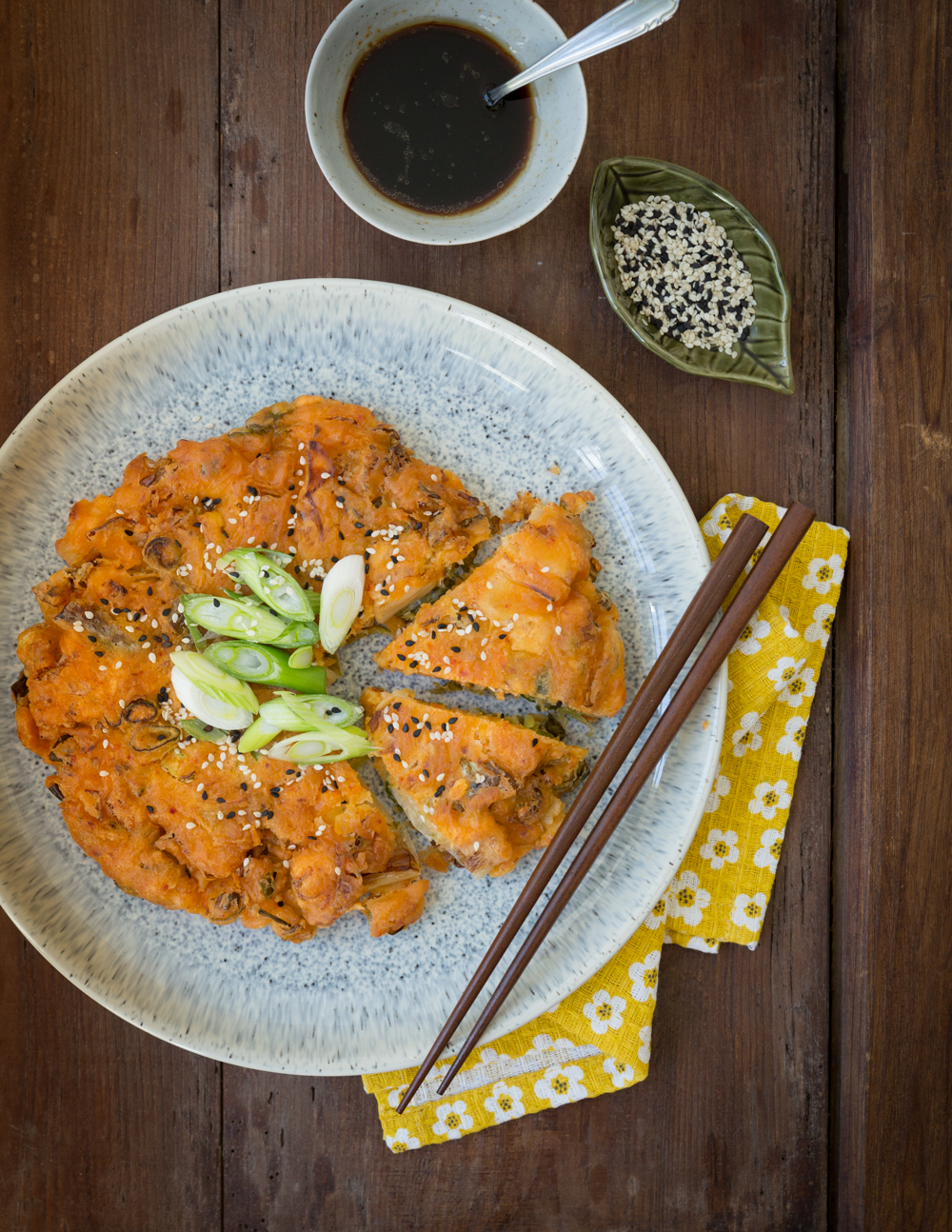 About
This
Dish
Kimchi Pancakes
I've been to Asia many times, and have even filmed a whole season of my TV show eating my way around Bangkok, Tokyo and Hong Kong. Yet, there are still so many places I haven't been and that I'd like to visit. South Korea is really high up on that list!
Unfortunately travelling isn't possible this year, so I'm really lucky that I have a good friend here in Luxembourg who often cooks Korean food for my. Jennifer even makes her own kimchi, and it's that good that she started her own company a few years ago – The Happy Guts Company – selling her fantastic kimchi, kombucha and kefir (all made organically here in Luxembourg).
I love eating Jennifer's kimchi straight from the jar, but it's also fantastic to use in these crispy kimchi pancakes. Think of them as a Korean version of our Luxembourgish Gromperekichelcher!
This is a recipe from my cookbook 'Flavours of Home'. You can watch the make the kimchi pancake here in my show.
This recipe was created as part of my "Staycation" show, inspiring people with recipes from my travels that they can recreate at home – to get us all to travel in our minds despite being stuck at home this summer…
August 20, 2020