Read
This
Article
Can Culleretes
Can Culleteres is Barcelona's oldest restaurant. Founded in 1786, it's in fact Spain's second oldest restaurant – and it's still popular for a very good reason: the food is divine. Not in the Michelin-starred 'oh-how-fancy-is-this' kinda way, no, Can Culleretes serves proper traditional Catalan home fare. The food here tastes like it should. Robust flavours dominate the menu. If you want to try a proper Catalan dish, opt for the Botifarra amb mongetes – a garlicky sausage served with broad beans. Whatever you choose, make sure to go for a Crema Catalana for dessert. This eggy crème brûlée-style pudding is a real treat here.
Can Culleretes
Carrer d'en Quintana, 5
I ate at Can Culleretes in my show, you can watch it here.
You can find the exact location of Can Culleretes and other great Barcelona tips on my Pinterest map.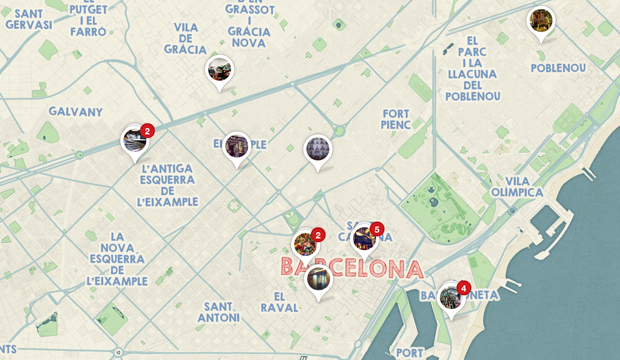 September 19, 2014