Read
This
Article
Pok Pok NY
Don't expect pad thai or green curry at this Thia restaurant. Pok Pok chef Andy Ricker is focusing his menu on the food from Isaan, the North-Eastern region of Thailand, home to som tam (spicy papaya salad), grilled chicken and Isaan sausage. Pok Pok's fish sauce chicken wings are a definite highlight and if you're wondering what that subtle taste in your water is – it's been infused with pandan leaf, yum!
While I don't think the food at Pok Pok is as authentic as at London's Som Saa, Pok Pok's a fun place and a good spot to get a taste of Isaan food in NYC.
Also, if you're interested in cooking the food from Pok Pok, here's their cookbook: Pok Pok: Food and Stories from the Streets, Homes, and Roadside Restaurants of Thailand
Pok Pok NY
117 Columbia St
Brooklyn 11231
Website
You can find the exact location of Pok Pok and other tips on my NYC Pinterest map.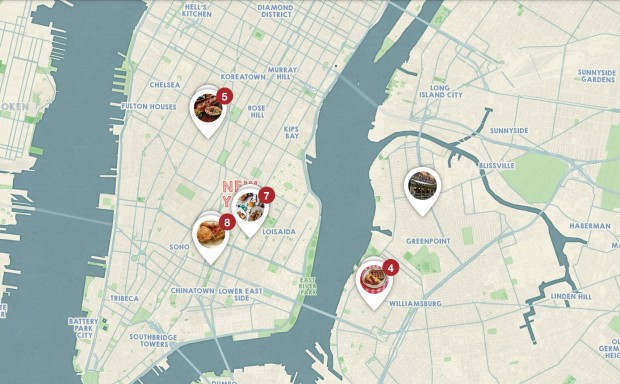 May 31, 2015