Take a bite out of the Big Apple – New York
Read
This
Article
Take a bite out of the Big Apple – New York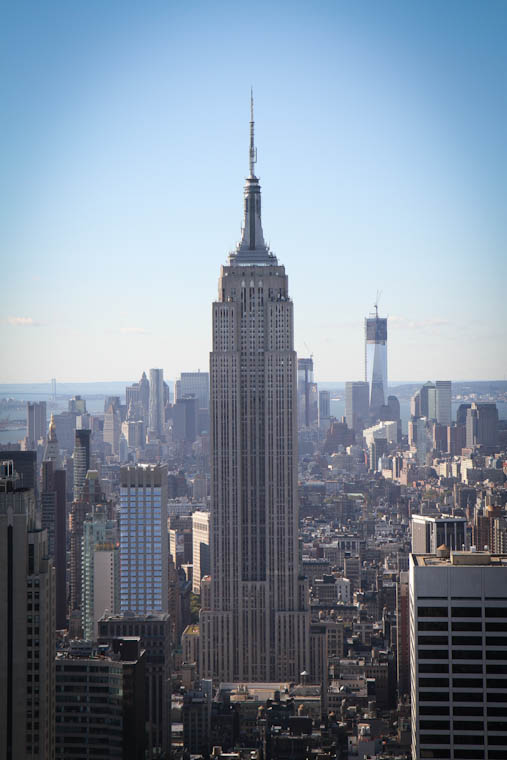 New York, New York. What a city! Definitely one that inspires in all kind of possible ways – from its unique architecture and world-class exhibitions, super hip street styles and quirky neighbourhoods to an unmatched buzz, energy and the most amazingly diverse food scene ever. Yes, it is a pretty cool city, isn´t it?
I was lucky enough to spend a week in NYC in October, visiting friends (a big thanks to L.) and eating my way around town. I think I had about a burger a day, which, fortunately didn´t leave too much of a mark on me thanks to the miles and miles I walked through this fascinating city every day.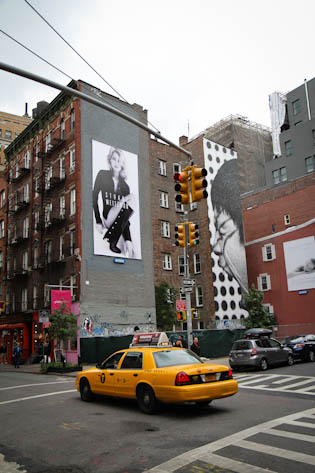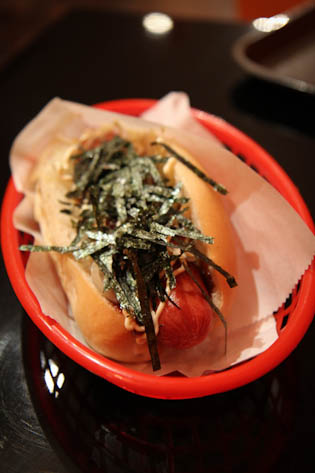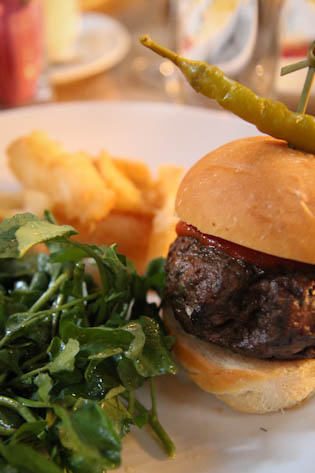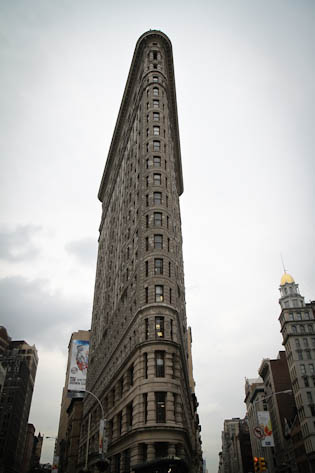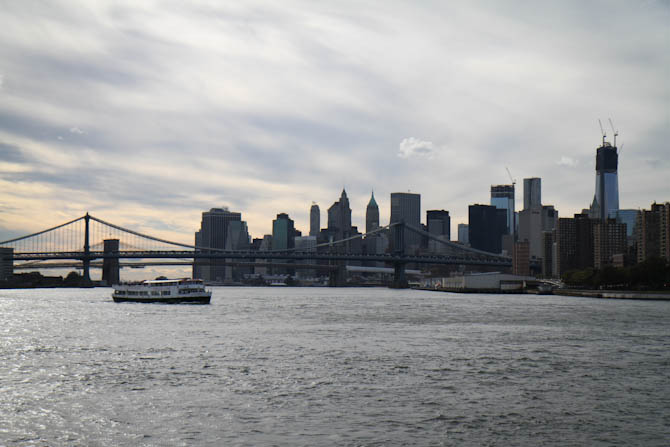 Now, I´m going to say something controversial and I know that many of you are going to get off your chairs, thump down your fists and say "no way"! But I just really think that, despite the hipness and huge variety of restaurants found in NYC, I find that the food is better in London… Seriously.
I can´t help but feel that the look often triumphs over the food in New York, so that it´s more important to be in a cool setting than to actually eat an amazing dish. Ok, I haven´t been to any super renowned restaurants, but I checked out quite a few that are trendy at the moment (and have been for a bit), and that Zagat rates quite highly too. And that´s what I found. But hey, who am I to judge this anyway?! What do you think? My friend who´ve lived in London and New York normally violently disagree, so I´d be really interested in finding out.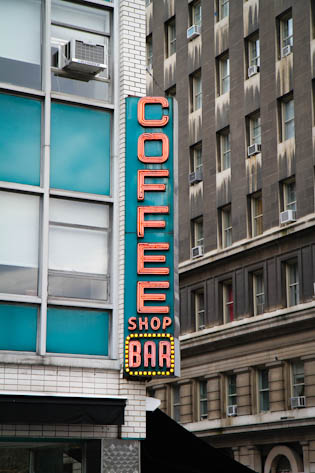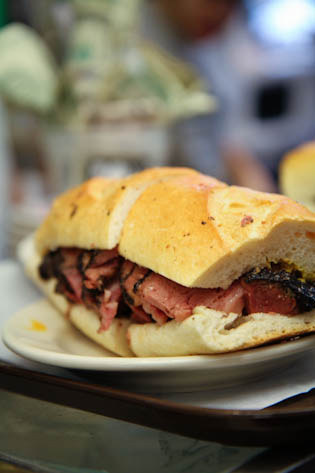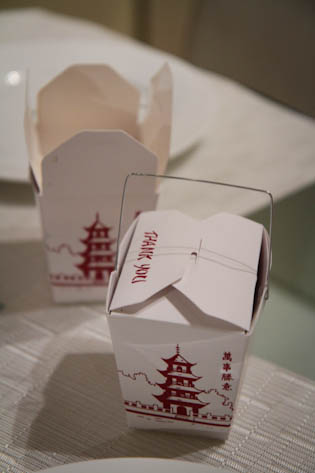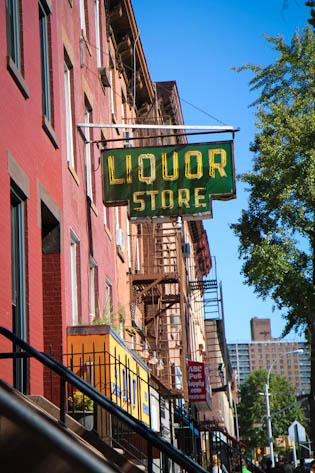 One of my favourite places was a little Mexican place, recommended by my brilliant sister (who's got a great taste in music by the way, check out her blog). If you didn't know it was there, you'd walk straight past Tacombi. Popped up in a former mechanic's garage, this taqueria is dedicated to Mexican street-food: tacos, quesadillas and grilled corn make up the smallish menu, complemented with quirky drinks such as white sangria and watermelon juice.
To keep it all street, Tacombi's decor is made up of metallic chairs and tables (adorned with painted-on board games) plonked down next to an old-school 70s VW van, out of which the tacos being served. Too cool for school, so you have to check it out!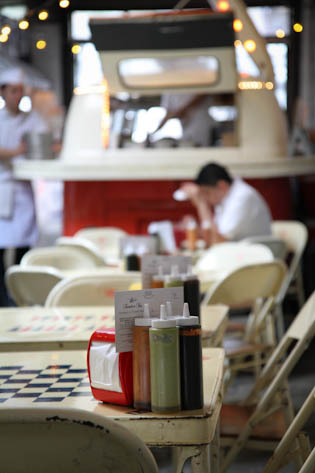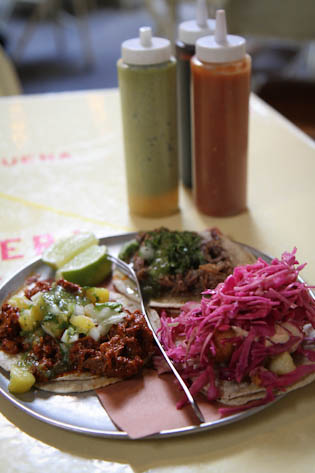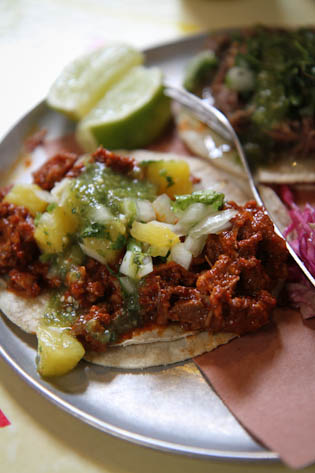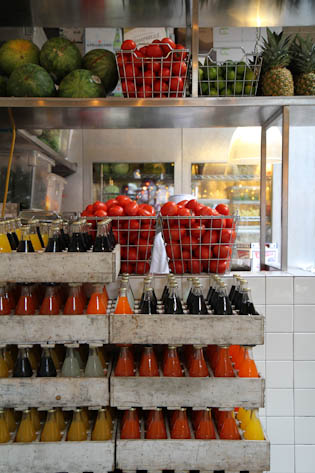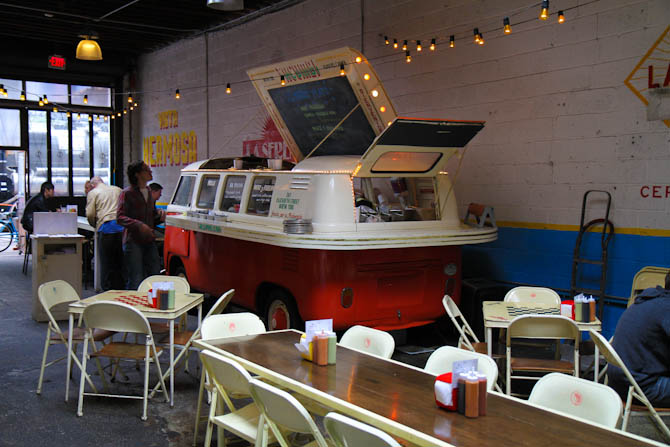 More New York foodie addresses after the break…
A few New York Foodie Haunts
The Dutch
It may have a Dutch-inspired menu but to me everything was pretty American. There´s great complimentary cornbread as an appetizer and a good European wine list.
131 Sullivan Street  New York, NY 10012, http://thedutchnyc.com/
Freemans
Tucked at the back of a dark alley, this is one of the most hip tables in New York. It´s decorated in the style of a log cabin, with a pendant for taxidermy. Order a cocktail at the bar and prepare yourself for some seriously filling food. One of my favourites: the hot artichoke dip.
191 Chrystie St, New York City, New York 10002, http://freemansrestaurant.com/
Japadog
A strange fast-food place that does Japanese-inspired hotdogs, including a Terimayo with seaweed and mayonnaise.
30 Saint Marks Place  Manhattan, NY 10003, http://www.japadog.com/
Katz´s Delicatessen
Yeah it´s become a real tourist magnet ever since Harry met Sally, but still, the Reuben sandwhich is epic and worth eating at least once in your life. Share it with a friend though, as there´s so much meat on it, it´s artery-clogging!
205 East Houston Street  New York, NY 10002, http://katzsdelicatessen.com/
Mercer Kitchen
Jean-Georges Vongerichten´s stylish basement restaurant with an American menu.
http://www.themercerkitchen.com/
Public
This super hip place has just been awarded a Michelin star. Set in a cool East Village warehouse loft, the space is as cool as can be. Serving American staples with a twist – the cinnamon-spiced venison burger is with fat cassava chips.
Oh, and make sure you ´nick´ some soap from the bathrooms – it´s actually encouraged to take a bar home.
210 Elizabeth St, New York City, New York 10012, http://public-nyc.com/
Totto Ramen
I had to queue for an hour at this tiny Japanese ramen place, but boy, it was worth it. Sit at the counter, watch the Japanese chefs ladle out huge bowls of steaming ramen and enjoy.
366 West 52nd Street  New York, NY 10019, http://tottoramen.com/
Tacombi
Set in a former mechanic´s garage, Tacombi brings Mexican street style into the heart of Manhattan. Tacos are dispensed from a vintage VW that sits in the middle of the room, while drinks such as white sangria are waiting to be poured from huge transparent barrels.
267 Elizabeth St, New York City, New York 10012, http://www.tacombi.com/
If you want to discover more of my favourite places that I find on my world travels (and from my London and Luxembourg homebases), check out my profile on Everplaces, where I'll be gradually uploading my essential foodie haunts and quirky discoveries.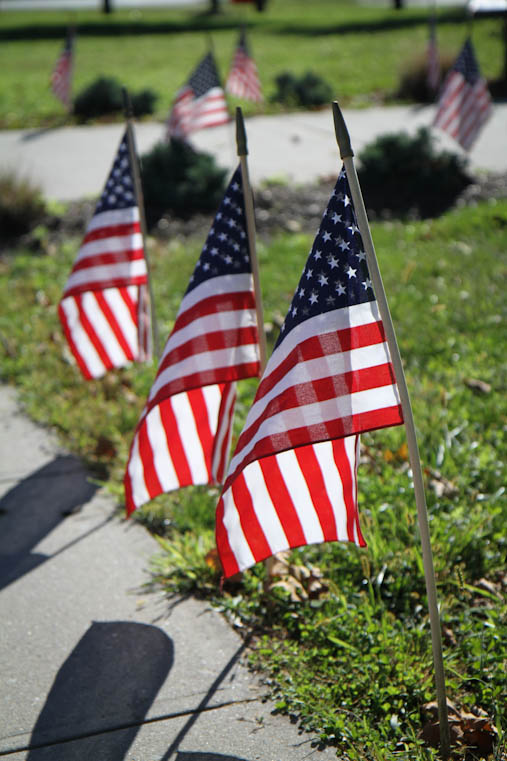 December 14, 2012