Read
This
Article
My London Bridge
If you're a foodie, you have to head South of the river Thames, to the area surrounding London Bridge. Here you'll find the best food markets in town.
Borough Market is a real classic, attracting masses of people from Thursday to Saturday. But it's also worth exploring the Bermondsey backstreets and making your way down to Maltby Street Market. This small market is one of London's best hidden gems. Every Saturday, local producers sell their street food under the railway arches in Bermondsey. Make sure to get there before lunchtime, as most stalls wrap up in the early afternoon.
Closest Tube: London Bridge Station, Northern + Jubilee Lines
I explored the area surrounding London Bridge in this episode of my show.
Find more of my favourite Camden spots on my Pinterest map.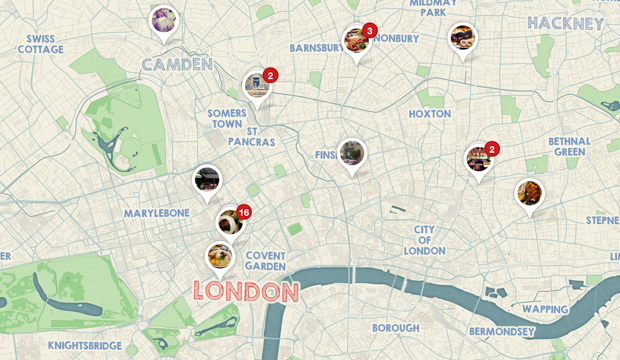 October 25, 2013