Read
This
Article
Tacombi at Fonda Nolita
One of my favourite places in NYC is a little Mexican place in Nolita. If you didn't know it was there, you'd walk straight past Tacombi. Popped up in a former mechanic's garage, this taqueria is dedicated to Mexican street-food: tacos, quesadillas and grilled corn make up the smallish menu, complemented with quirky drinks such as white sangria and watermelon juice.
To keep it all street, Tacombi's decor is made up of metallic chairs and tables (adorned with painted-on board games) plonked down next to an old-school 70s VW van, out of which the tacos being served. Too cool for school, so you have to check it out!
By the way, Tacombi was the inspiration behind my yummy Smoky Sweetcorn Tostadas recipe.
NOTE: A second location has just opened near the Flat Iron, check out the website for details.
Tacombi
267 Elizabeth St
NY 10012
Website
You can find the exact location of Tacombi and other tips on my NYC Pinterest map.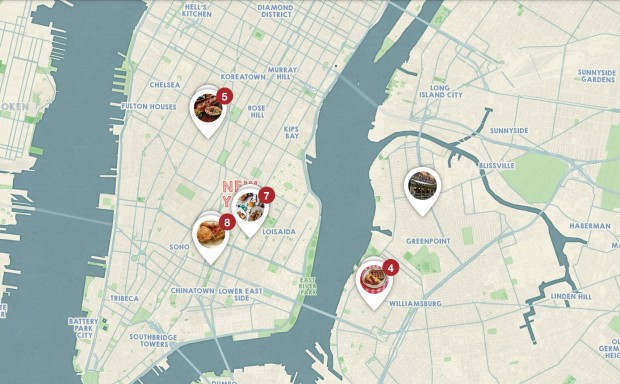 May 27, 2015