Read
This
Article
Balik Ekmek
Under the Galata bridge you find a handful of colourful boats that sell amazing fish sandwiches – balik ekmek. Basically, fresh mackerel is grilled on these boats, then stuffed with a bit of onion and salad into a roll and drizzled with lemon juice. Such a simple pleasure, yet amazing. For the true experience, buy a glass of pickles from one of the pickle vendors, and enjoy your fish sandwiches with the pickles and their juice.
I had a döner kebab at Dönerci Şahin Usta in the first Istanbul episode of my show, you can watch it here.
You can find other Istanbul tips on my Istanbul Pinterest map.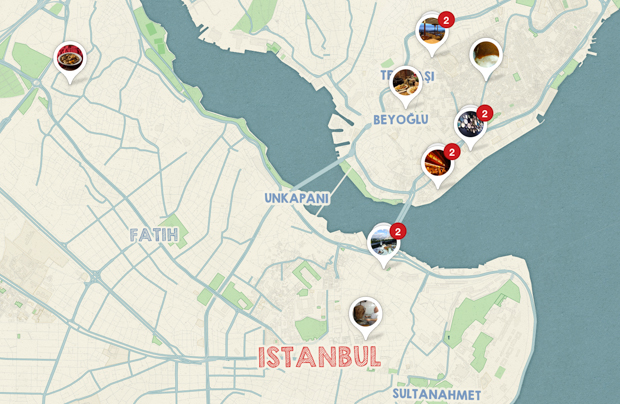 October 17, 2014