Read
This
Article
Asitane
Asitane restaurant specializes in the forgotten cuisine of the Sultans – Ottoman cuisine. Ottoman dishes are incredibly fragrant, with lots of spices, dried fruits and fresh herbs. The cuisine has pretty much disappeared from Istanbul by now, but it's left its marks on modern Turkish dishes. The people behind Asitane restaurant have been taking great care to research this historic cuisine and have recreated authentic recipes with the help of historians.
Dining at Asitane is a real treat, and definitely worth experiencing on your Istanbul visit. If you're visiting in summer, make sure to order the stuffed melon with beef, lamb, sultanas and lots of nuts. In winter, the dish is replaced by stuffed quince, which I am yet to try but which also sounds incredible!
Asitane
Derviş Ali Mh.
Kariye Bostanı Sk No:6
Fatih
I visited Asitane in the second Istanbul episode of my show, you can watch it here.
You can find the exact location of Asitane and other tips on my Istanbul Pinterest map.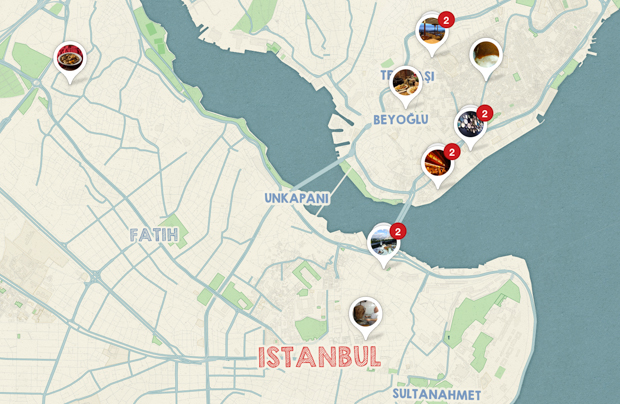 October 17, 2014