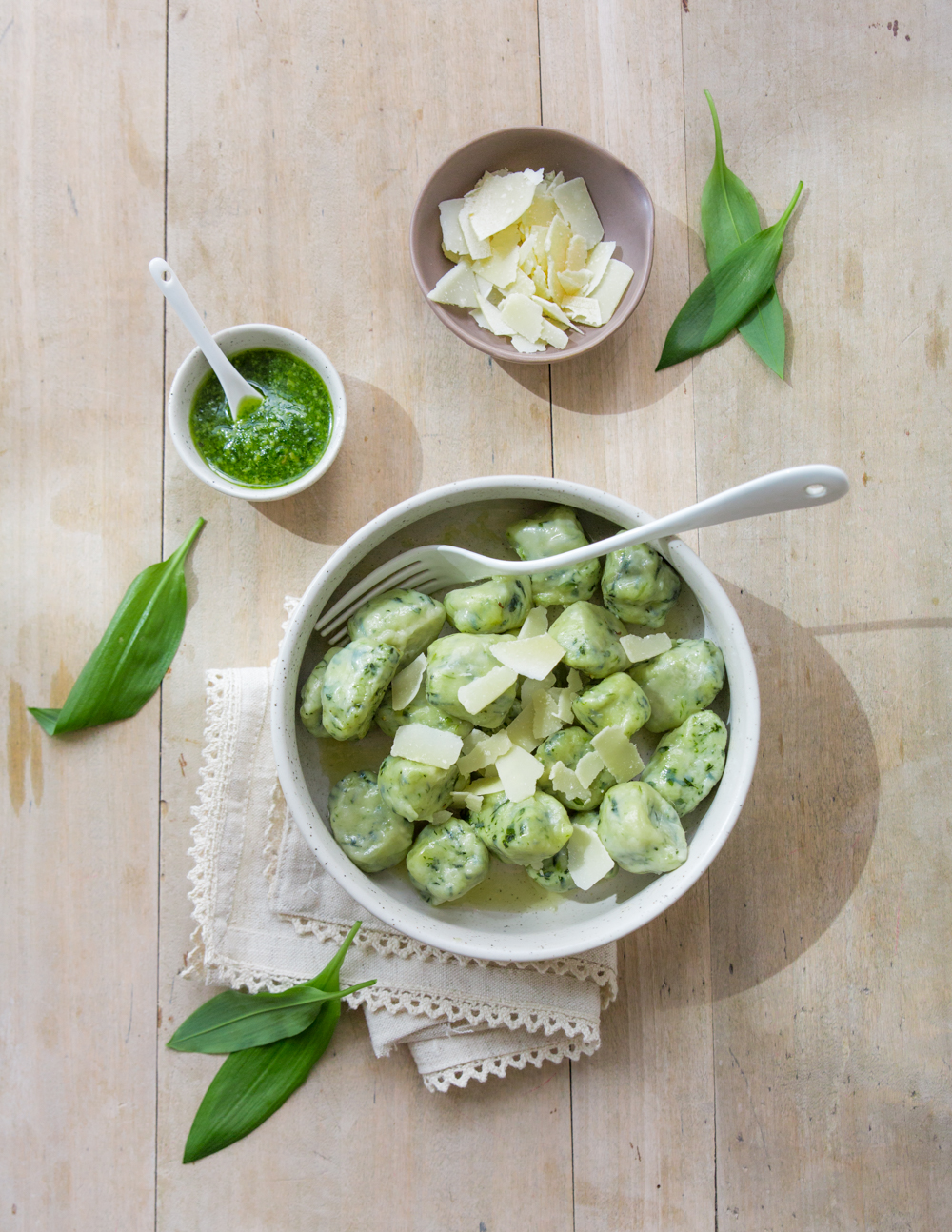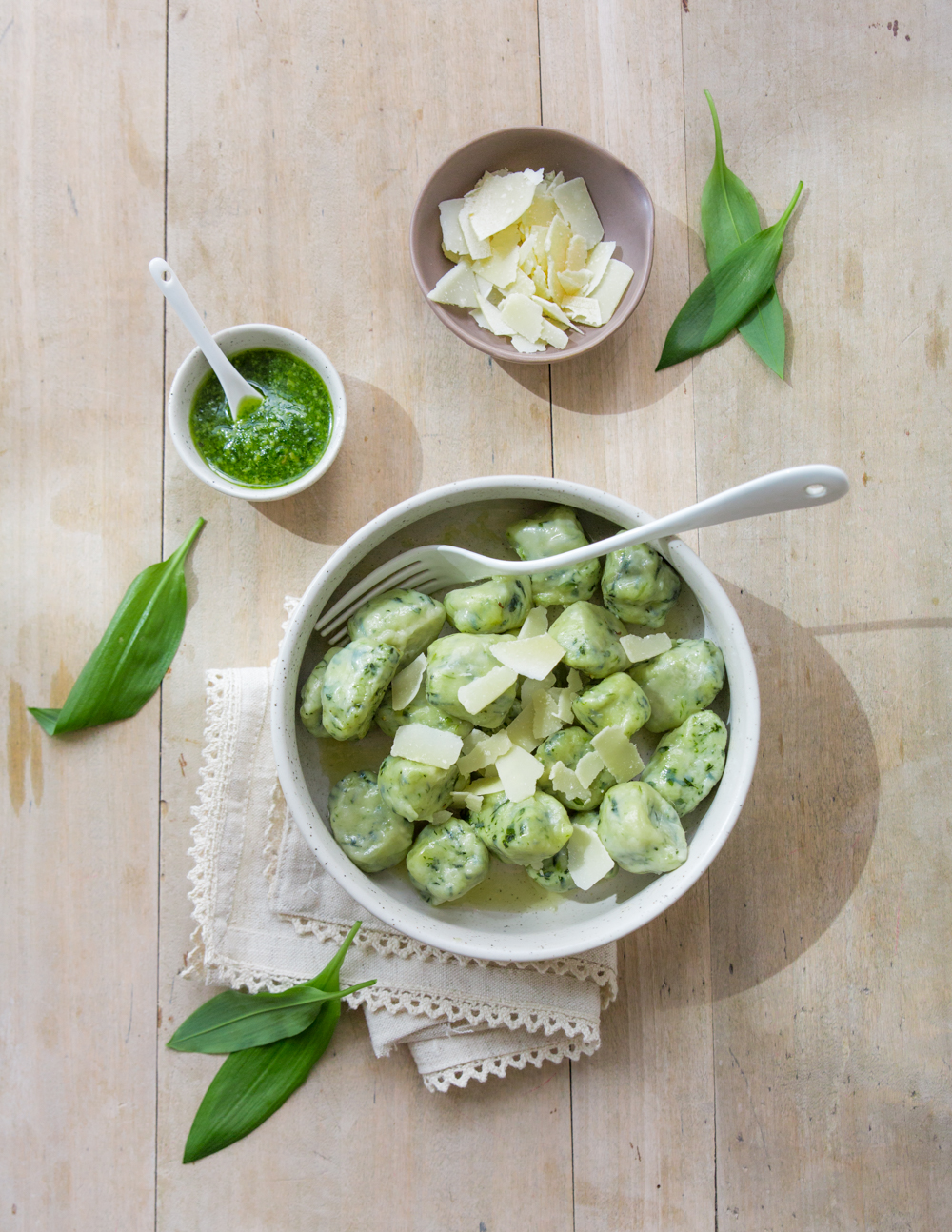 About
This
Dish
Wild Garlic Gnocchi
I always look forward to wild garlic season, around at the end of March / beginning of April. It is such a short-lived season, so I love to make the most of it. I am lucky enough to have a large wild garlic 'field' in the woods nearby my house, so I actually go and forage wild garlic on an almost daily basis during the season.
There are so many different recipes you can make with wild garlic, and I have quite a few here on my website. These gnocchi are based on my fantastic gnocchi recipe, which my friend Elisa taught me to make. I've added wilted wild garlic to the dough and needed to up the flour ratio a bit to counterbalance the wild garlic's wetness. The result is a lovely subtle wild garlic taste that infuses the little gnocchi. To boost the taste I'm serving these gnocchi with some wild garlic pesto. You can make a bigger batch of pesto and use it for all other kinds of recipes (like my wild garlic pinwheels).
Oh, and if you have some leftover gnocchi, they're amazing if you panfry them in some butter the next day – crispy on the outside and chewy on the inside… heaven!
April 2, 2021