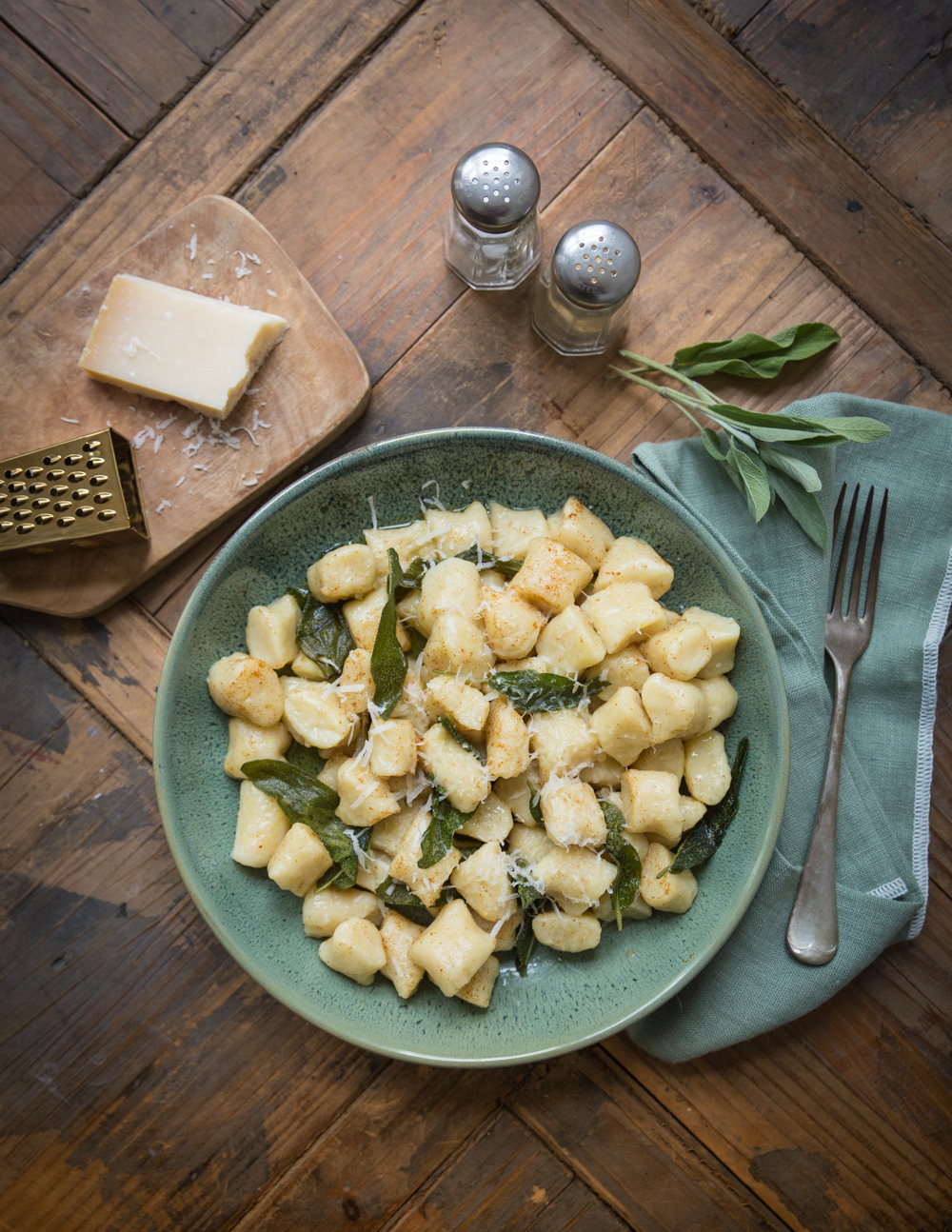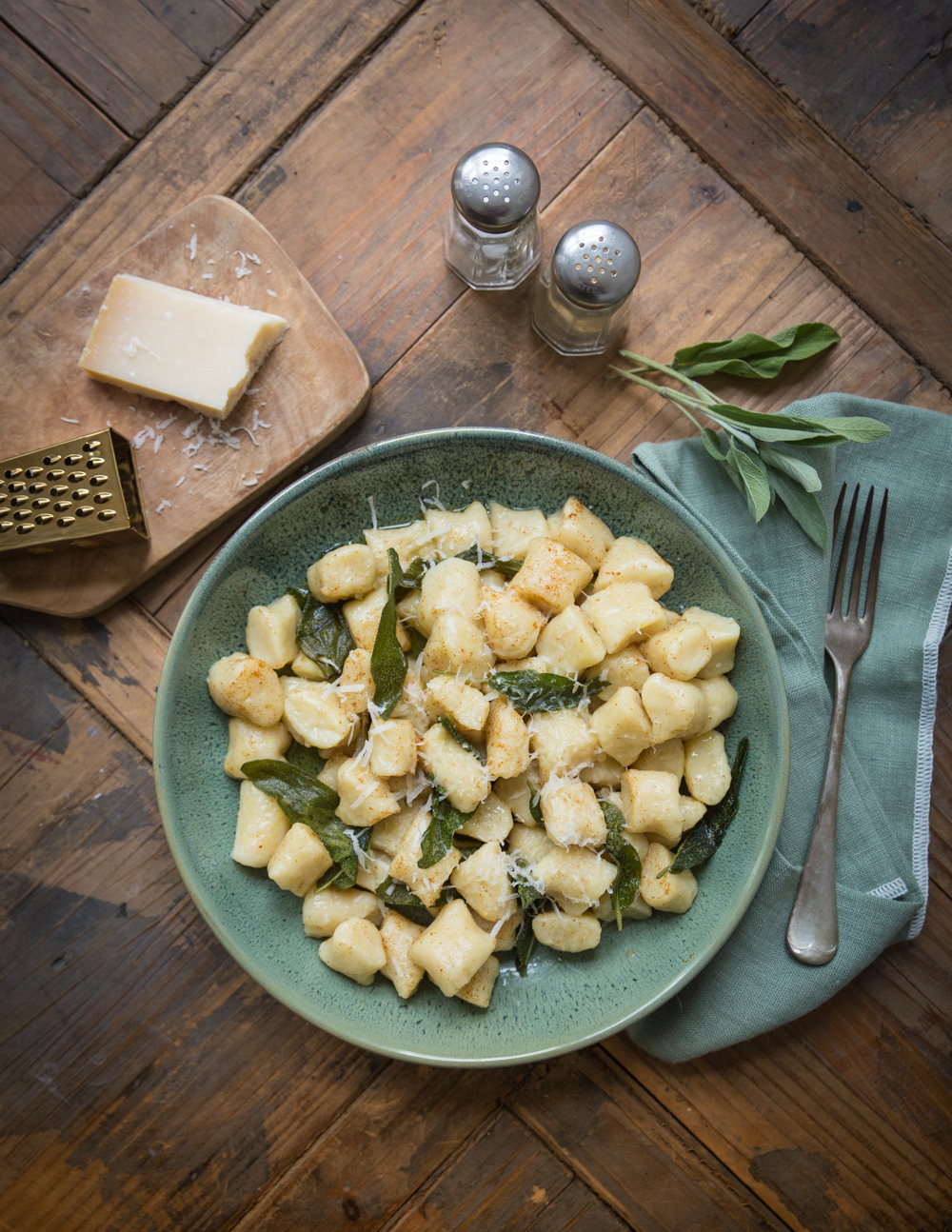 About
This
Dish
Gnocchi with Sage butter
Let me admit it: until I met my friend Elisa, my gnocchi making skills were simply disastrous. I had attempted making gnocchi with many recipes, none of which convinced me at all! They were either too soft, too floury or they dissolved while boiling and I would end up with potato water…So when my Italian friend Elisa told me she makes the best gnocchi, I had to ask her to teach me!
But, Elisa showed me her way to make gnocchis in proper Italian fashion ­– no measures or quantities were given to me. In Italy, cooking all about feeling. But watching Elisa assemble the dough, feeling the textures and understanding – I took notes and went on testing quantities according to what I had seen, weighing everything out meticulously to make sure everyone can recreate these wonderful gnocchi at home – without Elisa by our side!
And, I am proud to say, I nailed it! So, here re you have it: the foolproof recipe for the most amazing chewy gnocchis with the best texture ever! Thank you Elisa!
This is a recipe from my cookbook 'Flavours of Home'. You can watch me make these gnocchi here.
This recipe was created as part of my "Staycation" show, inspiring people with recipes from my travels that they can recreate at home – to get us all to travel in our minds despite being stuck at home this summer…
August 11, 2020