My first book is a homage to my chosen homeland, the UK. In over 250 pages, I share 100 British-inspired recipes, and introduce you to my favourite London neighbourhoods – all illustrated with mouthwatering photos, of course. Click through the thumbnails below for a preview of some book pages.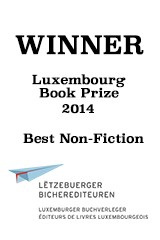 I'm also pretty proud to say that this book won the Luxembourg book prize for the best non-fiction book in 2014.
Order the book in English or German from my publisher or via Amazon Germany or Amazon UK.
August 29, 2013