Barcelona, Istanbul, Berlin – three of my favourite cities!
In my seco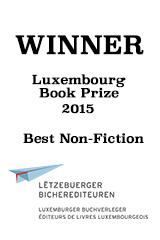 nd cookbook, I took inspiration from three captivating cities – Barcelona, Istanbul and Berlin – to create over 100 mouthwatering recipes. From Mediterranean tapas and oriental delights to hearty German comfort food – I want to introduce you to easy and original recipes for every occasion. Illustrated with over 300 inspiring photos and sprinkled with anecdotes from my travels, this book will take you on a colourful journey filled with culinary adventures.
288 pages – over 100 recipes
Available on Amazon – German edition here, English edition here.
I'm also really proud to say that this book won the Luxembourg Book Prize for best non-fiction book in 2015.
August 29, 2013