Festive Baking: Honeyed Gingerbread Cookies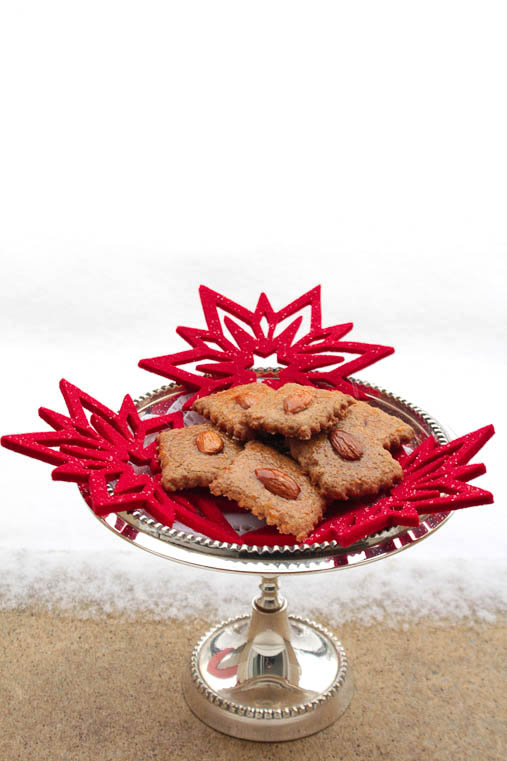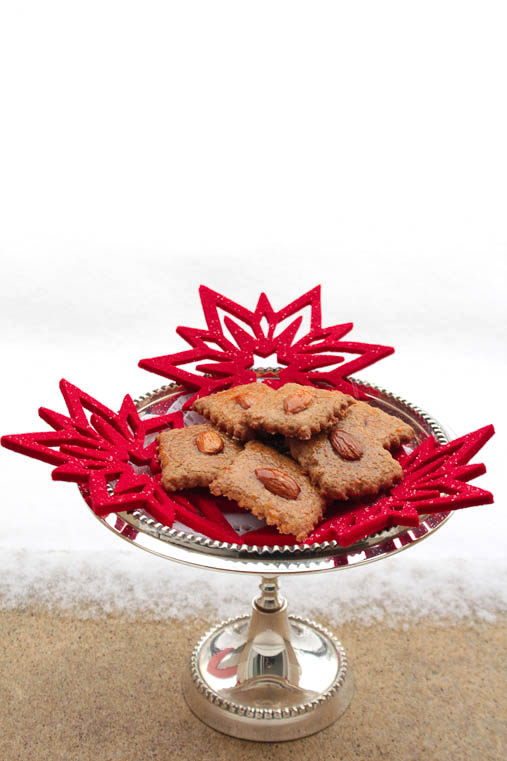 About
This
Dish
Festive Baking: Honeyed Gingerbread Cookies
Merry Christmas everyone!
I hope you can all enjoy this beautiful day! In Luxembourg we're having a true white Christmas this year. It's kinda nice, but after weeks and weeks of snow chaos, we're all pretty fed up with the white stuff by now. But still, a white Christmas is a white Christmas – the stuff that Frank Sinatra sang about and that American Christmas movies are drumming into our popular imagination. So, a white Christmas it is!
Being home kind of put me in a baking mood again. But this time it wasn't me who did the kneading, rolling and cutting. My sister proudly took over and created these wonderful gingerbread cookies. They're amazingly easy to make, the only downside is that you can't eat them immediately. They need to rest in a cookie tin for about 2 days, snuggled up against some apple slices, so that they emerge as soft chewy beauties at the end of their metamorphosis. They say patience shall be rewarded, and in this case, it certainly is.
On that note, a merry Christmas to you all!
December 25, 2010