Read
This
Article
Granja Viader
This milk bar dates back to 1890, and it still looks really old-school in here.
They invented a Spanish type of drinking chocolate (Cacaolat – delicious cold drink), but it's for the churros and chocolate that locals and tourists flock to this little gem just off La Rambla. Just make sure you don't come between 3 and 5pm, as that's when the owners hold their siesta and the shop is closed.
Granja Viader
Carrer Xuclà, 4-6
I had churros at Granja Viader in the third Barcelona episode of my show, you can watch it here. And if you'd like to make your own churros, here's my easy recipe.
You can find the exact location of Granja Viader and other tips on my Barcelona Pinterest map.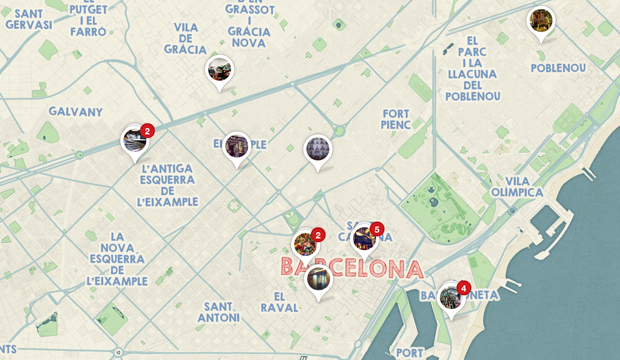 October 3, 2014