Cookbook Love: Food Book Fair gems
Read
This
Article
Cookbook Love: Food Book Fair gems
I love browsing book stores in foreign countries – the cookbook sections say so much about local trends and tastes that I can easily spend hours hidden away in a dark corner with a massive stack of cookbooks.
So, you can imagine my utter delight at attending the Brooklyn Food Book Fair last weekend in New York. Three days dedicated to the celebration of cookbooks – with authors, recipe writers, food stylists and restaurateurs talking about their experiences in making cookbooks.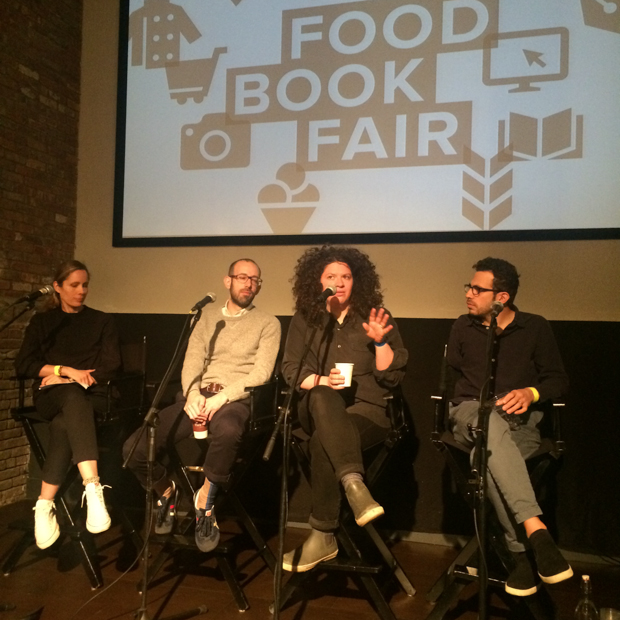 Big names were attending  – here you see Christine Muhlke (executive editor of Bon Appétit), David Tamarkin (co-author of More Mexican Everyday), Julia Turshen (co-author of The Fat Radish Kitchen Diaries and It's all Good) and JJ Goode (co-author or Pok Pok and A Girl and her Greens) discussing the role and challenges of being a cookbook co-author – they're usually the ones giving the author a 'voice'.
You might be surprised to hear that most cookbook authors don't actually write their books themselves (unlike me). Especially when it comes to restaurant cookbooks: the chefs simply don't have the time or lingo to put down their recipes and formulate their passion for food in written words. That's where the co-authors come in. They test and write the recipes, take notes of what a chef says during service to translate it into their voice on the pages. It's really impressive work!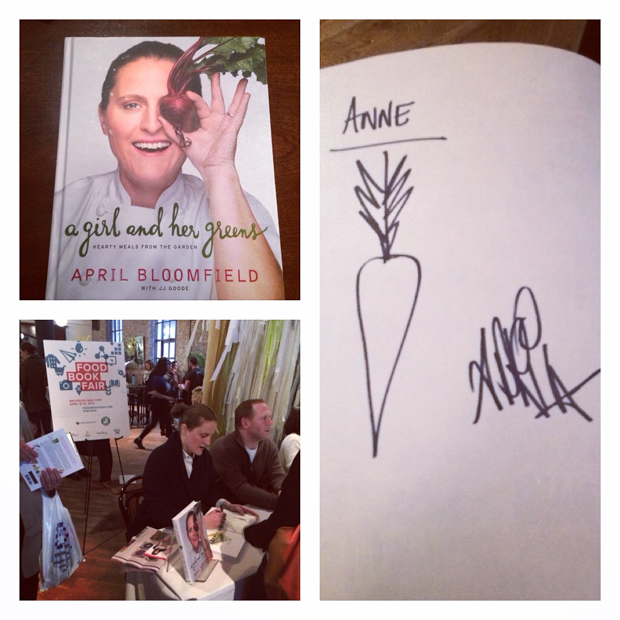 I was also really happy to meet April Bloomfield – the British chef is a real mover and shaker on the NY restaurant scene. You might have heard of her acclaimed restaurant The Spotted Pig – it's a carnivore heaven that you have to visit when in town. April was at the Food Book Fair to talk about the current "vegetable-forward" trend.  The idea is not necessarily to serve vegetarian dishes, but to let vegetables be the star of a meal.
April's latest book, A Girl and her Greens, illustrates this trend beautifully well. From "roasted young onions with sage pesto" and "spiced carrots with yoghurt" to "curried cauliflower with peas" and "kale polenta" – it all sounds super yum! So, it's really great to have a signed copy on my bookshelf now! If you live in Luxembourg you can order your copy here
.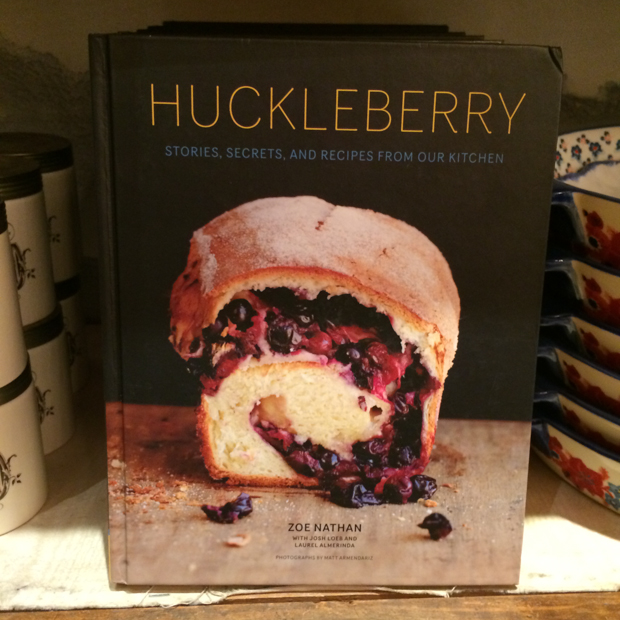 I also browsed more bookshops, and would like to present you two more cookbooks that I've totally lost my heart to. The first one is Huckleberry – a stunning baking book that I absolutely need in my cookbook collection. Think ricotta griddlecakes, blueberry brioche and maple bacon bread pudding! The recipes stem from Santa Monica neighbourhood bakery and breakfast spot, Huckleberry Bakery & Cafe. If you live in Luxembourg, you can find the book here.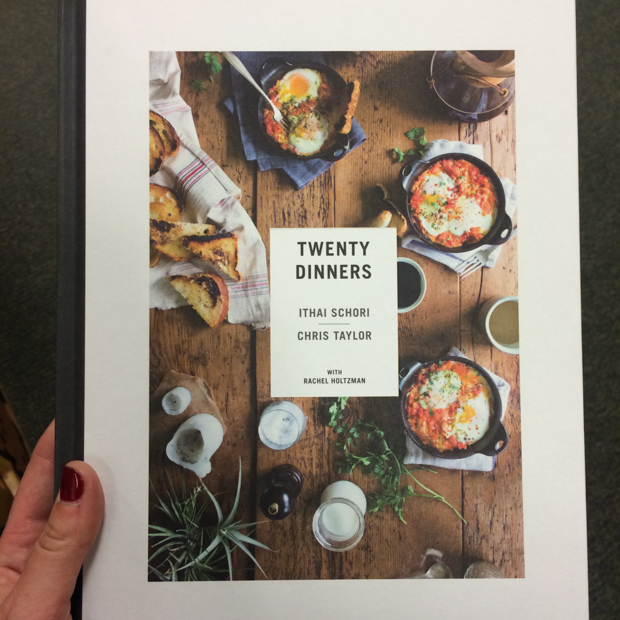 The other book that really won me over is Twenty Dinners. If you know the band Grizzly Bear, you will totally get the mood of this book. The band's singer, Chris Taylor, presents his favourite meals which he cooks when he's not on tour. Beautiful, moody photography complements these humble yet stunningly inspiring recipes, which include seared kale salad with brown butter and maple panna cotta. A true gem!
April 15, 2015