Read
This
Article
My Clerkenwell
Clerkenwell may not be an obvious destination for a London visit, but this central area houses some of London's best meat restaurants.
For Londoners, Clerkenwell is associated with design shops and Smithfield market – London's biggest meat market, which draws in restaurant suppliers from around town in the early hours.
Take your time to stroll around the leafy streets and discover the charms of this lovely, hidden area.
If you get hungry, check out St John's for British nose-to-tail eating – their meat dishes often evolve around offal and lesser known cuts of meat. For craft beer and hearty gastropub grub, head to The Old Red Cow, where chef Rob creates an amazing daily-changing menu. Or, if you feel like something less meaty, head to The Modern Pantry, one of my favourite brunch places in town.
Watch me explore Clerkenwell in this episode of my TV show.
Find more of my favourite Clerkenwell spots on my Pinterest map.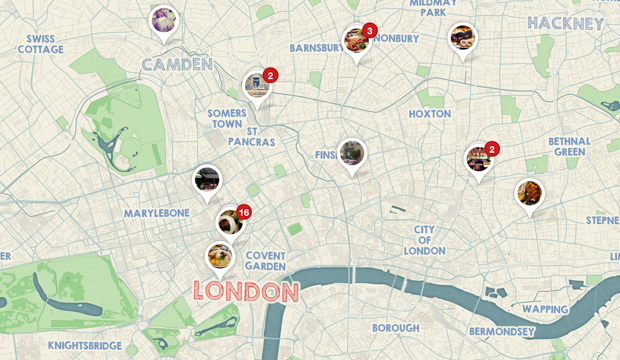 November 9, 2013