Cookbook Love: Plenty More
Read
This
Article
Cookbook Love: Plenty More
My cookbook collection is growing at a steady pace – so much that I had the builder over to add another 4 shelves on my walls. I feel like I'm not turning into a cat lady, but a cookbook lady. But I guess that's a good thing.
Still, time to act. No, I'm not going to reduce my collection or even *gasp* stop ordering cookbooks on a weekly basis – no, I'm going to put my collection to good use and introduce you to my favourite cookbooks.
Today: Yotam Ottolenghi's Plenty More
In one sentence: Veggie Food Heaven!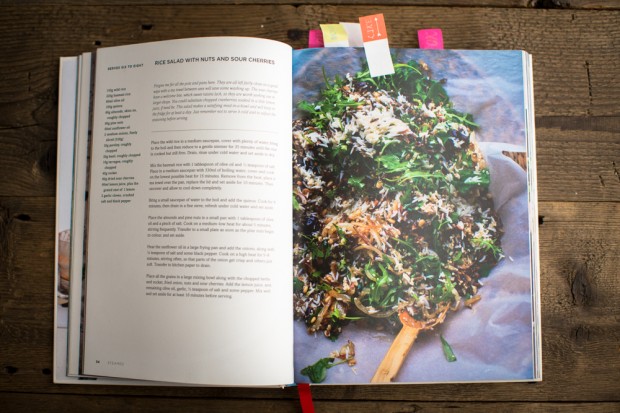 What's it about?
This book will make any vegetarian's heart beat faster. London restaurateur and food writer extraordinaire Yotam Ottolenghi transforms humble veggies into mouthwatering dishes that burst with creativity and unusual flavour combinations. This is already his second book focusing solely on vegetarian food – his first one, Plenty, was such a success that he decided to create more meat-free feats.
The book is divided into 12 chapters, each focusing on a cooking technique. So, lots of salads can be found in the "Tossed" chapter; soups, pasta and stews in the "Simmered" chapter, while the "Baked" chapter is filled with interesting recipes reaching from mushroom and tarragon pithivier (a puff pastry pie) to ricotta and rosemary bread pudding.
Not all recipes are illustrated with photos, but the ones that are, have really mouthwatering photography.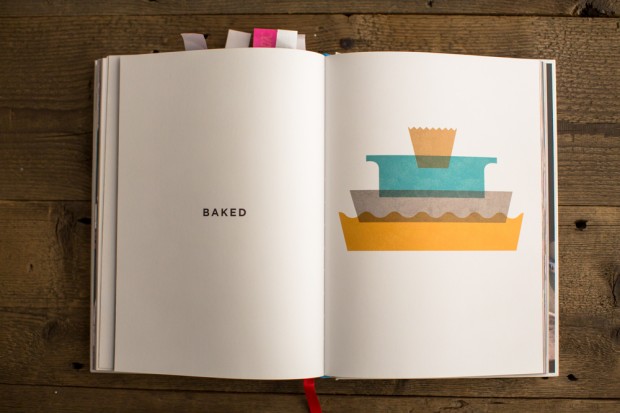 Most fascinating recipes in it:
One thing is sure: Ottolenghi loves bold and surprising flavour combinations. I'm particularly intrigued by the salads: the "Mango and Curried Chickpea Salad" needs to be tried quite soon (as it's mango season right now) and the "rice salad with nuts and sour cherries" sounds like an ideal picnic companion. I also like the sounds of deep-fried olives with spicy yoghurt and herbs and I need to make the Brussels sprouts risotto with blue cheese!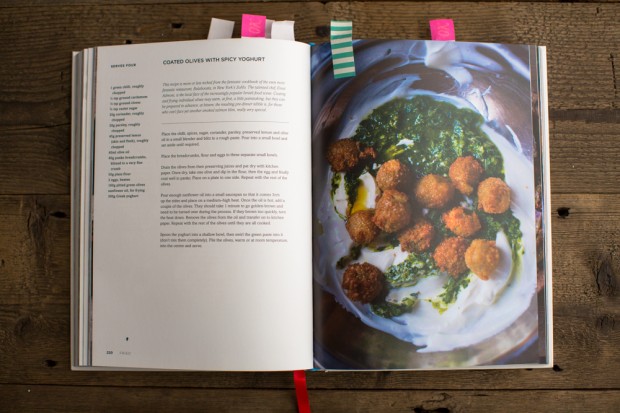 Recipes I've made from the book:
While I mostly take inspiration from cookbooks, I had to recreate one Plenty More recipe immediately: the pomelo salad with mango and coriander, drizzled with an orange blossom water and star anise syrup. Man, this was SO good! I pimped my salad by adding vermicelli noodles – to make a full meal out of it. As you can see, I'm a firm believer in scribbling in cookbooks – as I would otherwise forget what I changed in a recipe.
I also made the "roasted Brussels sprouts with pomelo and star anise" – another recipe pairing my beloved pomelo fruit with star anise. This was quite a shocking combination, but it totally worked. Ottolenghi also scatters coriander leaves over the whole creation – a herb I would have never paired with Brussels sprouts, and which I will definitely do more often in the future.
If you want some recipe previews from the book (including the Brussels sprouts and pomelo salad), I found some for you here.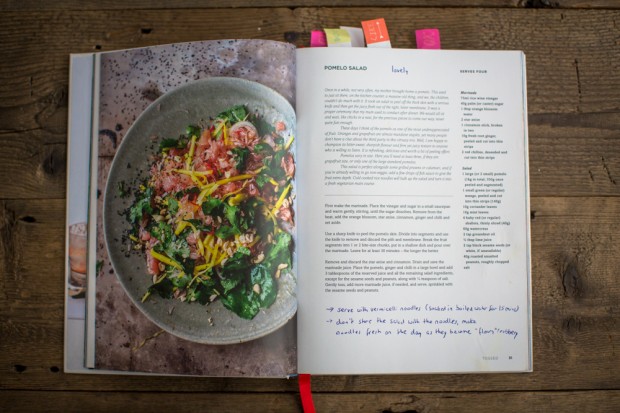 For what occasion can I use this book?
Anytime you don't feel like eating meat or fish. This book won't stop exciting you! So many fascinating recipes for every occasion. Most take quite a while to prepare though and they require a hell of a lot of specialist ingredients – so unless you've got a super stuffed spice cupboard, you may end up buying a lot of obscure spices in order to make the recipes (and you won't probably use them again unless you make another Ottolenghi recipe). If you want to avoid this, best improvise with what you've got.
Plenty More
by Yotam Ottolenghi
Ebury Press
352 pages / 150 recipes
£27 UK retail price
March 18, 2015