Read
This
Article
My Marylebone
If the hustle and bustle of Oxford Street becomes too much, take a break and escape to Marylebone. Find the quaint St Christopher's Square, which is tucked directly behind the busy shopping mile of Oxford Street (on the height of Bond Street station). It's full of little cafés and terraces – perfect for a peacef
Then, wander up Marylebone High street – which has a villagey feel that almost makes you forget you're in London. Stop at The Ginger Pig for a sausage roll, or at The Natural Kitchen for a healthy juice or salad. If you walk all the way to the end of Marylebone High Street, you'll hit Bond Street station, just next to the popular tourist destination of Madame Tussaud's.
Watch me exploring Marylebone in my TV show here.
Find more of my favourite London spots on my Pinterest map.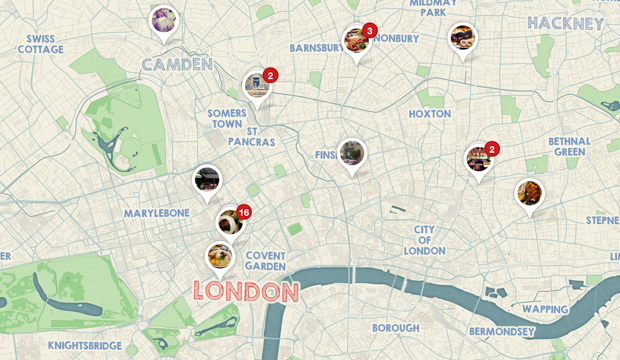 September 27, 2013