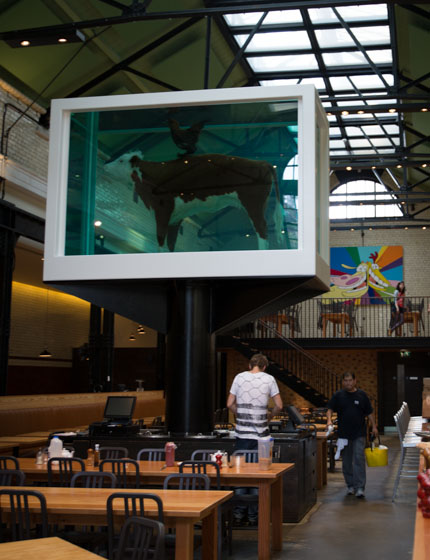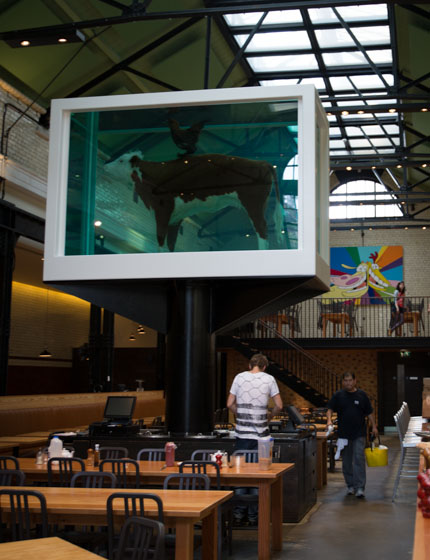 Read
This
Article
Tramshed
Chicken or steak, that's the question that awaits one at Mark Hix's Tramshed. The über cool eatery serves only whole roast chicken or  steak – both with a side of fat chips and salad. That's it.
Diners eat under the watchful eyes of a massive Damien Hirst artwork – a tank featuring a cow and a chicken, eternalized forever in a bath of formaldehyde.
Definitely worth the experience.
Tramshed
32 Rivington St
EC2A 3EQ
Overground: Shoreditch High Street
Tube: Old Street
www.chickenandsteak.co.uk
Watch me checking out Tramshed in this episode of my show.
October 4, 2013