My Feature Shoot for The Simple Things
Read
This
Article
My Feature Shoot for The Simple Things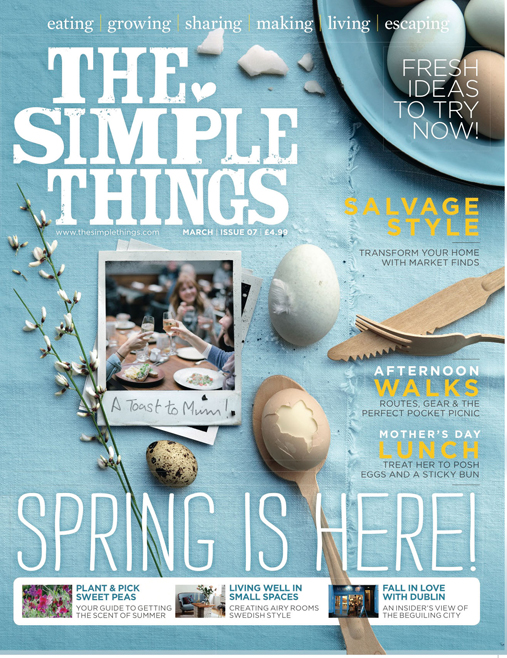 Spring is here! And with it a new issue of one of my favourite magazines: The Simple Things. If you haven't heard of it yet, go and get a copy, it's absolutely great, with lovely simple ideas to brighten up your everyday life. I've been buying the magazine since the first issue came out last year, so you can imagine my absolute delight when they contacted me and asked if I wanted to contribute to their spring issue.
The idea was to come up with three simple recipes that would accompany a feature on country walks. So, it had to be nice picnic food that could quickly be prepared, and that wouldn't mind being taken on a long walk. I instantly thought of a savoury cake – one of my absolute specialties – and in this particular case I made a courgette/feta cake with mint, which for me really tastes of spring. I also came up with a lovely refreshing ginger lemonade, with a kick of rosemary, and I made some miniature quail's eggs – because they're so pretty and really über simple to prepare – which you just dip into salt and pepper for a delightful snack.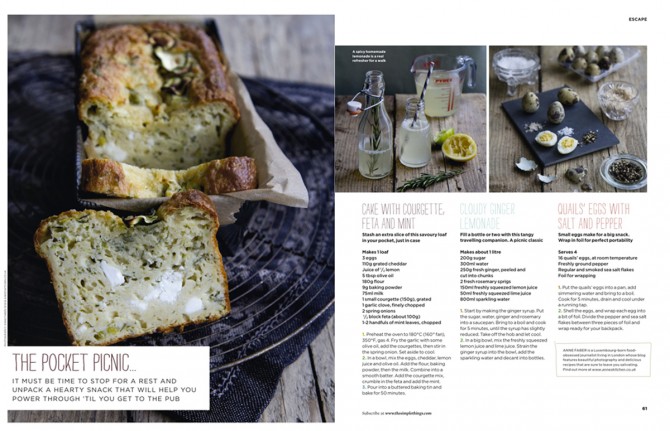 But that's actually not all. On top of the feature, they asked me to contribute a recipe from my blog for their "What's for breakfast" section. I didn't have to think twice, it had to be my blueberry pancakes with maple syrup and bacon. It's one of those wow-I-can't-believe-this-actually-works-it's-so-wrong-but-so-right recipes that I just had to share with The Simple Things. And they loved them too!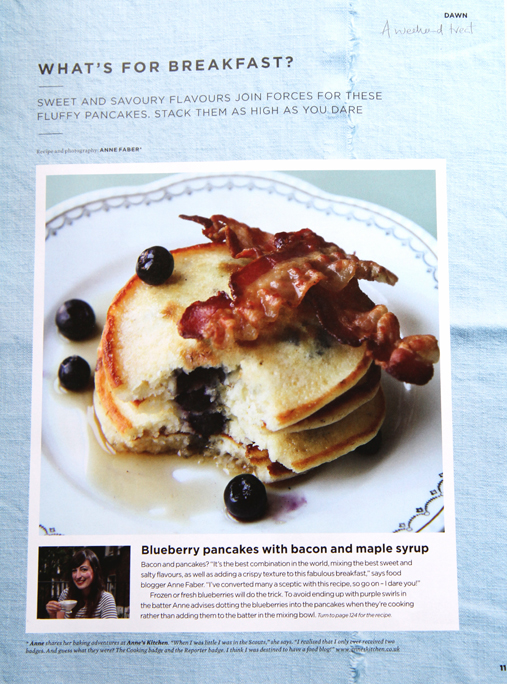 March 3, 2013