Read
This
Article
My Camden
No London area is as colourful and as eclectic as Camden. This is where the punk movement was born, where Amy Winehouse wandered the local streets and where the cool kids go to see and be seen. Camden's various markets draw in tourists and Londoners on the hunt for fashion bargains and tasty street food, while the numerous music pubs make this area renowned for its nightlife. Camden's loud, colourful and unique – a must stop for any London visit.
Camden is very close to my heart, as I used to work there in my first job as a TV producer. It's amazing to walk down Camden High Street in the morning, witnessing the sleepy area before it transforms itself into a crazy throbbing trend hub. I know many market stall holders by now, they're a lovely chatty bunch and always have stories to share. Make sure to head to the Lock part of the market, where many pop-up stalls serve excellent international street food.
I explored Camden in this episode of my show.
Find more of my favourite Camden spots on my Pinterest map.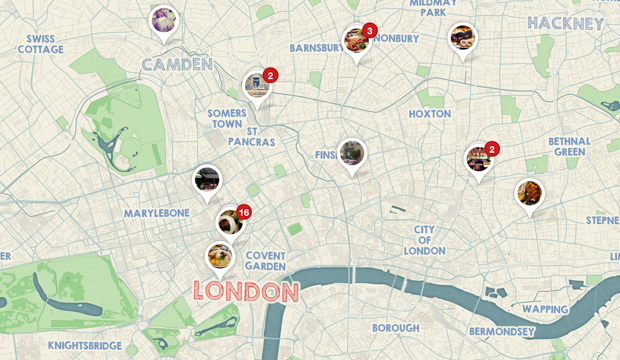 October 19, 2013